Holistic Healing for Mind and Soul - 
Intuitive Coaching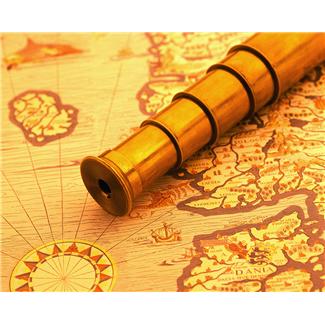 Holistic healing for mind and soul can change your life! Work with Nan, an intuitive, energy healer and animal empath, to discover your greatest gift - YOU!
Learn how essential oils and other spiritual energy techniques can support you on your journey back to your true self. Each modality Nan uses is powerful when used alone, but the combination of the techniques are very powerful and create life changing affects that are quick and permanent!
To learn more about how Nan combines her amazing gifts to facilitate emotional and physical healing, click here. Or listen to how Nan shifts consciousness over the air waves, on Change Your VIbe with Nan on Sedona Talk Radio! More information on healing is below!
---
How is Healing Accomplished?
Regardless of the technique or modality one chooses, true healing has to address the spiritual, emotional, mental and physical parts of the body. They are all interconnected to bring wholeness to the soul; and therefore, can not be separated! This is why many of us do not heal because we are only looking at one side of the equation!
How can Nan Facilitate Healing?
Being a human and animal empath and intuitive facilitator, I guide individuals, or their animals, to resolve issues that result in symptoms of different emotional, spiritual, mental or physical symptoms.
In this capacity, I DO NOT diagnose, treat, heal or cure anyone of illness as one is truly responsible for their own healing. Healing always occurs through participation of GOD or the Divine and is based on one's own inner belief system.
One of the key things I do during my work is language the energies of the body so the change to be facilitated. I can also select oils that will produce and anchor the changes you want in your life so you can truly begin to experience more of you.
Additionally, the most important thing in any healing and clearing work is selecting the correct emotions that are creating blocks in the body and mind that are preventing one from achieving what they want.
As an intuitive I easily am able to determine not only the emotion(s) that are affecting my clients but where they are stored in the body. I also work in the many levels of the body that are termed the "subtle energy bodies"; not just the physical plane. This is very powerful work and produces life changing results immediately.
My clients are also a participant in the work and the process. This is necessary for changes to be permanent. I teach people how to experience and understand more of their lives; and to live the way of spirit....not the mind or ego. This is essential if you want to truly experience happiness, abundance and love in your life!
What Are the Benefits of Working with an Intuitive Coach?
There are many benefits including:
Finding and aligning with your true self, life's path and soul purpose.
Elimination of negative thought patterns and beliefs that control our life on a subconscious and conscious basis.
Freeing ourselves of our core issues that create issues in our life!
The Real Questions to ask yourself are:
What if I don't take Action to Change my life?
What will Happen if I Stay on this Emotional Gerbil Wheel?
Why am I Choosing to Accept Life as it Is? How Can it Get Better than This?
For more questions and answers, go here!
Are there any Negative Side Effects from Holistic Healing Work?
Not really, but an individual may experience a healing crisis when first starting this journey. But this is very temporary and normally doesn't last long!
The real question is: What will happen if I don't take any action to change my life?
How Can I Learn More About Nan's Work?
There are several ways in which you can learn more about my work and experience it. Here they are:
• Sign up for an an event, teleseminar or essential oil class through the
Events Schedule.
• Listen to Nan's Radio Show on Sedona Talk Radio.
• Sign up for a Complimentary Intuitive Assessment and Strategy Session where I will help you discover your greatest needs; and provide a plan as to how to move forward in this capacity. This is my gift to you!
Also, read through the sections below for more information!
Return from Holistic Healing Services to Experience Essential Oils