Intuitive Life Coaching
Intuitive Authority Expert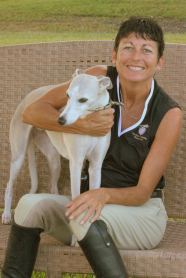 Intuitive Life Coaching Intuitive Authority Expert Nan Martin.
General Information on Intuitive Sessions for People and Animals
As an intuitive coach, I use energetic techniques or/and essential oils to start shifting patterns, emotions and beliefs. The intuitive energy work or the oil alone can create the change, but together they can produce quick transformation!
For me to receive information and interpret the energetic patterns of the body, it is necessary for me to "intuit" the subtle energies of the body. I do this by tuning into the person or animal, and interpreting the energy patterning, trauma or emotions that are presented.
This allows me to narrow down the range of oils that can be used to address the emotional or physical condition(s); and see what blockages need to be changed in the body.
The changes are created on a cellular level; by matching the energy frequency of the oil to the blockage of the person or animal, the oil can clear the condition. Similarly, I can clear the pattern or emotion using energetic techniques as well. Using a combination of methods ultimately provides thebest results to produce permanent change.
Ultimately, this provides faster and more accurate results. Rather than trying to figure out what oils will produce the results you are looking for; and purchasing various oils that can be costly. Everyone's frequency and chemistry is different; therefore, different essential oils will produce different results depending on the person or animal.
Intuitive Facilitating and Coaching for People and Animals
Intuitive Sessions for People
Sessions are conducted in person, by phone or via Skype. Each session addresses a physical, spiritual or emotional matter. These sessions transform negative belief systems and thought patterning, fears or emotions and more!
Intuitive Sessions for Equestrians
As a professional hunter and jumper trainer, I bring 40 years of riding experience to intuitive coaching. This program helps facilitate relaxation, focus, or the release of patterns in one's riding using essential oils and Nan's intuitive process

Intuitive Sessions for Animals
I can help animals in a similar capacity. As with a personal session, an individual explains the concerns one has regarding the animal in question and I will intuit oils that are best suited for the animal; and use intuitive techniques to shift or change the patterning, emotion or concern.
Providing Video for Review
For those who ride or own a horse, a video is extremely valuable and useful as a tool for assessment. It can be sent to me directly, or I can view it as a link prior to the session.
For this service, ten minutes will be allotted for reviewing the video the remainder of the session time will be used during the phone consult. Also a link or video must be provided at least 24 hours before the session so I have the time to review it.
Custom Blending with Intuitive Session for Animals and People
In order to prepare a custom blend, we first do a 20 to 30 minute intuitive session via phone or Skype to pinpoint the focus of the blend. Following the session, I prepare a custom blend just for you. The blend is sometimes tweaked; therefore, I usually ship the blend out to you two to four days after our session via USPS.
You will receive a 1 ml to 3 ml oil preparation depending on which oils are used for the blend. My goal here is to provide you with a custom blend oil to help release the issues that came up in session and anchor new beliefs; therefore a small amount of oil is needed to accomplish this.
Custom Blend Intuitive Session - Please Inquire
This session includes intuitive session, oil preparation, essential oils and shipping via USPS or Federal Express.
Holistic Services Outside Local Area

Please contact me if you would like me to come to your home or barn.
What Essential Oils Are Used during Sessions?
Oils may be purchased through The Oil Shop. Only therapeutic grade essential oils are used and recommended! Young Living essential oils are used for the Raindrop Technique as required by the method.
Please note that therapeutic grade oils must be used to obtain the results that are intuited. Fragrant grade oils are not the same and therefore do not apply to this work.
How Can I Learn More About Nan's Work?
There are several ways in which you can learn more about my coaching; and experience it. Here they are:
Look forward to working with you!
Return from Intuitive Life Coaching and Services to
EEO Home Page