Nan's Experience Essential Oils Membership provides Exclusive EO Training and Coaching on Transformation, Functional Wellness, Animal Topics and More!

FREE ACCESS to E-Merald Level with THREE Training Bundles!

 Click HERE to LEARN MORE and Get INSTANT ACCESS to E-merald Level Trainings!
AromaEase Essential Oil
Comforting and Supporting

AromaEase essential oil has naturally occurring constituents menthol, l-carvone, zingiberene, linalool, and ocimene. It soothes and calms the body, mind and spirit.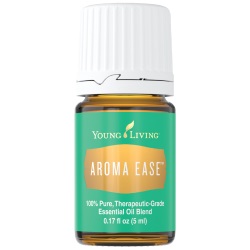 This is a very soothing blend especially when diffused and applied to the back of the neck and over the shoulders. I find that children really love this comforting blend.

This is an easy reference guide for AromaEase Oil Blend. It will tell you how to use your oil blend and what to use it for. It will also provide you with some fun tips and testimonials!
As I receive new tips and testimonials they will be added to the page, so check back frequently!
Want to Purchase Therapeutic AromaEase Essential Oil?
Go to the Oil Shop! Buy AromaEase Oil Here!
Experience AromaEase Essential Oil Blend™
What is in AromaEase? There are five different essential oils in AromaEase. They are listed below along with a brief description of each oil.
Want More Information About the Individual Oil? Just click on the name of the oil to find out other interesting information such as:
What Part of the Plant is Used?
What is an ORAC Value?
What is the ORAC of the Oil?
What are the Plant Properties and Uses?
Where is the Name derived from?
The Most Interesting Historical Reference?
And more!
What are the Documented Uses for AromaEase Essential Oil? Calming and relaxing. Producing an environment of peace and ease.

What is the Aromatic Affect on the Mind? Calming and Easing.
What is Nan's Mental (Mindset), Emotional and Spiritual  Interpretation of this Oil?
AromaEase helps us to mentally digest the external factors which we can not control. It encourages us to stay in a state of acceptance by calming, grounding and providing clarity on our own needs. And not to get involved with solving challenges for others which enables them to not have to show up and find solutions.

What Chakra is Affected? Root, sacral and solar plexus chakras.
How Do I Use it?
Use diluted - 50:50 dilution (one part essential oil: one part vegetable or carrier oil). Then,
Apply several drops (2-4) on ears, wrists, neck, forehead, temples or feet
Apply to chakras

Directly inhale
Diffuse

Can this Oil be used for Animals? Yes! Dogs in particular seem to be drawn to this oil. It helps them casual observe and "digest" external stimuli without taking it on.

Note about Animals: Certain oils can be very toxic to cats. Citrus products and oils in particular that are not of therapeutic grade! Please consult your vet if you are not sure about applying any essential oil to your pet.
What are the Safety Precautions? Possible skin sensitivity. If pregnant or under a doctor's care, consult your physician.

Want to Purchase Therapeutic AromaEase Essential Oil?
Go to the Oil Shop! Buy AromaEase Oil Here!
Tips and Testimonials from an Essential Oil User
Place in the diffuser with lemon essential oil to promote relaxation and awareness.

Return from AromaEase Essential Oil to Essential Oils A-E