Nan's Experience Essential Oils Membership provides Exclusive EO Training and Coaching on Transformation, Functional Wellness, Animal Topics and More!

FREE ACCESS to E-Merald Level with THREE Training Bundles!

 Click HERE to LEARN MORE and Get INSTANT ACCESS to E-merald Level Trainings!
Where to Buy Essential Oils? 
Here is Everything to Consider!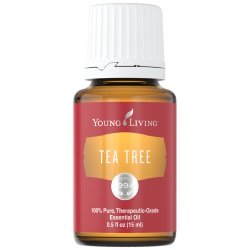 Where to buy essential oils is a question that is frequently asked of me. Along with – Can I purchase essential oils at the health food store?
So in this section I will make an effort to answer those questions; and provide you with a guide on what to consider when buying essential oils online, at the health food store or from essential oil companies!
Where to Buy Essential Oils: Experience the Best

Considerations for Purchasing Oils
There are three questions to answer before one goes searching for essential oils to purchase:
First, what am I using the Essential Oil For?

Second, What is the Grade of Oil Needed?

Third, What is the Grade of Oil Wanted?
What am I using the Essential Oil For?
If one is using oils to make candles or strictly for fragrance then you may want to settle for an aromatherapy, fragrance or food grade oil. These oils are very inexpensive and are distilled using synthetic solvents. These oils are primarily used by the perfume and manufacturing industry and thus the purity is questionable.
But, they are used in millions of products including air fresheners, plug-ins, shampoos, laundry detergent and even our gum!

So then the question where to buy essential oils is easy – anywhere!
What is the Grade of Essential Oil Needed and Wanted?
If you intend to use essential oils for your family, children and animals to promote wellness then my suggestion is to use 100% pure therapeutic grade oils.

Therapeutic grade oils meet stringent distillation and testing procedures and are produced with no solvents. There are only a few high quality essential oil suppliers in the world that produce these oils because they are very costly to produce. But there are tons of companies claiming that there product is 100% pure!
So knowing what it takes to distill and produce therapeutic grade is important in choosing the right company. Make sure that you go with a reputable and responsible essential oil companies that are more concerned with producing a quality product and the safety of it's consumers rather than the bottom line!
So What Next?
If you are new to essential oils then I highly recommend reading through the Oil Facts Section to learn about therapeutic grade oil; and the distillation methods and essential oil distillers sections. The distiller sections will detail:
What to look for in a Excellent Essential Oil Distiller; and


Bottling and Labeling Requirements for Essential Oil.
There are a host of other things one might want to evaluate when choosing an where to buy essential oils including the expertise of the founder and the company, and whether the company has a wholesale program for frequent buyers or users.
This is a very important factor for me because of the volume of product I use on a monthly basis. Click here for a list of things to consider on that level; and learn about the company I purchase oils from.
Once you have read through all that information and have become an educated consumer, then you are now ready to buy essential oils!
Please contact me if you have any questions about therapeutic grade essential oils.
Want to Buy Therapeutic Grade Essential Oils?
Go to the Oil Shop to purchase Essential Oils or Essential Oil Products! 
Return from Where to Buy Essential Oils to Experience Essential Oils