Nan's Experience Essential Oils Membership provides Exclusive EO Training and Coaching on Transformation, Functional Wellness, Animal Topics and More!

FREE ACCESS to E-Merald Level with THREE Training Bundles!

 Click HERE to LEARN MORE and Get INSTANT ACCESS to E-merald Level Trainings!
Young Living Essential Oils - World Leader 
in the Lavender Field!
Young Living Essential Oils was born out of a desire to bring 100% pure therapeutic grade essential oils to the world so everyone could experience the profound power of essential oils to transform mental and emotional wellness; and bring vitality and strength to our body, mind and spirit.

D. Gary Young the Founder of Young Living has a doctorate in naturopathy and is the heart and soul of the company. He is a world wide known expert in the area of essential oils; and he continues to prove this on a daily basis with his world adventures, educational seminars and commitment to helping others begin and maintain a healthy life style.
When and Why did Gary Establish Young Living?
After a tragic logging accident in 1973 where Gary was severely injured and almost lost his life, he turned to holistic modalities to help him through the healing process. He discovered that essential oils were an important part of his journey back to health; but found that therapeutic grade oils were hard to find and not easily accessible especially in the United States.
He then made it his mission to travel the world to learn about essential oils. He learned everything from harvesting and distilling plants properly to testing and maintaining the oil purity; and of course the incredible healing power of the oils. Back in his home in Utah in 1989 he built a distillation unit and began planting, harvesting and producing his own oils.
When Was Young Living Oil Founded?
In 1992, Gary Young purchased 160 acres of land in St. Maries, Idaho to continue his new endeavor. And in 1993 Young Living Essential Oils was established. Today the company is in over twenty different international markets including Japan, Australia and Russia. It earns an "A" rating from the Better Business Bureau (BBB) and is growing every year.
Where does Young Living Essential Oils Harvest and Distill Oils?
Young Living grows many of the plants for oil production. Plants that are not grown by the company are tested to make sure that they meet standards even before they are purchased. Plants that do not meet Young Living standards are rejected (and usually sold to someone else).
To completely understand the uniqueness of Young Living and its commitment to quality control and the "Seed to Seal" Process, visit Young Living's website explaining the 5-step process that ensures that oils are the purest in the world.
One of the things that makes Young Living very unique, is that is owns farms across the world! Here are the main farms. They are opening new farms and partnering with farms across the globe to make sure members have access to the best sourced plants and oils available!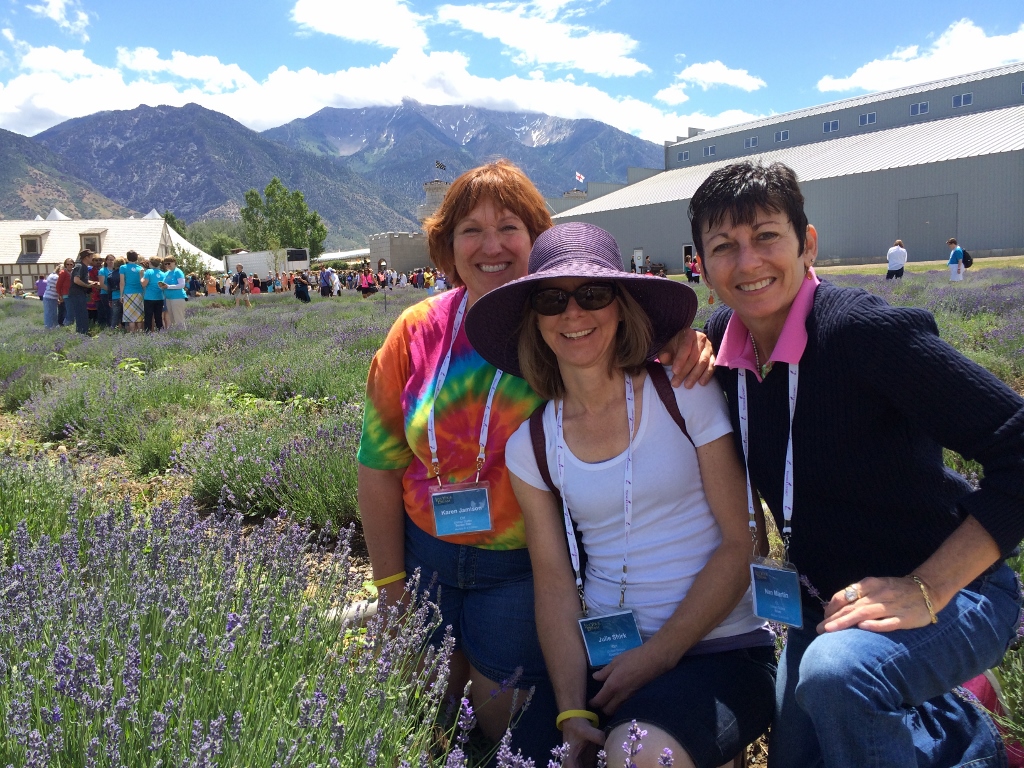 Young Living Mona Utah Farm Day
Experience Young Living Essential Oils Farms

Young Living Whispering Springs Farm Mona, Utah – Young Living owns 1,400 acres here. It is home to lavender fields and a distillery. It allows visitors and offers many classes to the public!

Young Living Farm St. Maries, Idaho – Home to St. Maries Lavender Oil, this farm has an additional distiller and distributors often gather here to participate in the summer harvesting! Plants are grown on the 200 acres of pristine chemical free land.

Young Living Farm Highland Flats Tree Farm, Idaho – This 250-acre farm is where they harvest trees such as blue spruce, balsam fir, western red cedar and pine.

Young Living Farm Simiane-la-Rotonde, Provence France – This farm is known for its beautiful and fragrant lavender fields and summer festivals. Here Lavender and Clary Sage are grown.

Finca Botanica Aromatica – This is located in Guayaquil, Ecuador with 2,000 acres of property. Year round growing makes this a perfect location. Helichyrsum, lemongrass and Ruta graveolens are just some of the plants that are grown here.

Young Living Salalah Farm, Oman – This distillery in Oman is home to the rare species of Frankincense This is the first time that Sacred Frankincense has been allowed to be sold outside the country! Young Living also is distilling another exotic oil, Commipihora myrrha, or Sweet Biblical Myrrh!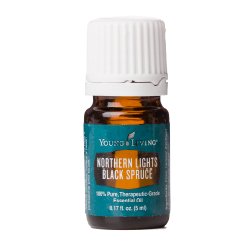 Young Living Northern Lights Farm, British Columbia – This recently opened distillery in British Columbia was opened in 2015. Young Living purchased land here and built this distillery to ensure that an ample supply of Northern Lights Black Spruce, Ledum, and Yarrow essential oils would be maintained by the company to produce many of their popular blends including Valor and Abundance.

What Makes Young Living Unique?
First is Gary himself. He is a leader who continues to stay in the field to bring new essential oils to the company and truly inspires everyone to live a healthy lifestyle. His commitment is honorable and immeasurable.
When Young Living Essential Oils purchased the Ecuador farm, he moved there with his family to oversee the operation, explore the Rainforest in search of medicinal plants; and help the community through The Young Living Foundation (formerly the D. Gary Young Foundation), Young Living Outreach Program. This foundation is involved in many community programs, including construction of Guayaquil's elementary and high schools.
They do foundation work all over the planet, including Africa, Eucador, Croatia, and the United States. They partner with humanitarian efforts and organizations all over the world.

Why Choose Young Living for Essential Oils?
If you read through the sections on what to look for in essential oil companies and distillers I think you will find that Young Living meets those guidelines and more; including providing a wonderful pure essential oils wholesale program for its customers!
Also please read the unique "Seed to Seal" Process, visit Young Living's website explaining the 5-step process that ensures that oils are the purest in the world.
Do you have Questions about Young Living Essentials and Oils?
If you have additional questions about Young Living or Young Living Essential Oils uses then please contact me to set an appointment. They provide several membership programs as well as a home business opportunity for those who would like to pursue that avenue.
For additional information on Young Living, please visit the Young Living Corporate website!
Young Living really does provide something for everyone! Including our animals!
Return from Young Living Essential Oils to Buying Essential Oils