Nan's Experience Essential Oils Membership provides Exclusive EO Training and Coaching on Transformation, Functional Wellness, Animal Topics and More!

FREE ACCESS to E-Merald Level with THREE Training Bundles!

 Click HERE to LEARN MORE and Get INSTANT ACCESS to E-merald Level Trainings!
Home Remedies for Stress should
Always include Essential Oils
Home Remedies for Stress include Essential Oils!
Are you looking for something to ease stress? Would you like to stop fear and panic organically?
Well, you have come to the right place! Essential oils can ease stress and support your emotional wellness!

Why are Essential Oils Great Home Remedies for Stress?
Essential oils are:
Convenient, quick and easy to use. You can wear them during the day, diffuse them in your home or work place, or simply keep them in your pocket.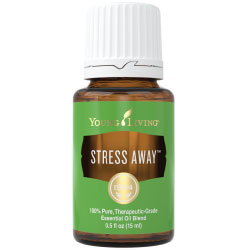 Can be used in massage, and to enhance meditation and promote well being.
 

Support

the body in restoring harmony without harmful side effects or chemical based products.
Shift family and learned patterns of stress
Affect the limbic system in the brain where the emotional aspect of stress can be triggered.

How is the Sense of Smell Important?
Negative and unresolved emotions contribute to stress and can "trigger" stress patterns. The sense of smell is directly hard wired to your limbic system and therefore, an oil can affect this area of the brain very quickly and effectively.
To learn more about your brain and how patterns cause you or your animal to react, go to the oils for emotional wellness section.

What is the Difference between Stress and Anxiety?
Stress, anxiety and overwhelm are often lumped together as one in the same, but they are VERY DIFFERENT!!! I have provided definitions here so everyone can get clear on what is TRUE!

What is Stress?
Stress is the body's response to stimuli which can be from many different sources. And it can be positive or negative.
For instance, exercise is very positive stimuli but it can also be negative to the body. It can help release stress from home or work, but overdone, it can place too much stress on the muscles and create over exertion and soreness.
Also, I want you to understand that Sources of Stress (SOS) can be mental, emotional, spiritual OR physical (MESP). In my book, I speak about these in great detail.

What is Anxiety?
Anxiety is a medical condition that will NOT be addressed here. It relates to excessive and persistent fear that is a daily issue and is EXTREME. And the intensity is out of proportion to the actual danger.

 Please consult a medical professional if you feel like you may have or you do have anxiety. Proper support is needed and warranted.
What are the Physical Body Systems that are Effected by Stress?
Honestly, most of them. Here are the main systems that are affected.
Use oils to support healthy body systems when under stress.
You also may feel like you cant wind down before bed time or have occasional sleeplessness. Oils can help you here for sure.

What are the Emotional and Mental Affects of Stress?
Here are some emotions that may surface when under stress:

Fear/Worry – afraid to follow through, go forward or speak your truth

Apprehensive – feelings of insecurity and doubt

Mental Fatigue - from not giving yourself time to recover

Focus– may be harder to receive clarity or stay present on a task

Negative Mind Talk - focusing on negative thoughts
Understand that these are the Signs of Stress (SOS) that are indicative that you may need to take a break from your work or task; or find a way to manage your stress in a better way.

How Do I ERASE Stress?
My site Experience Stress Free Living has a lot more tips on how to release stress. My book which is FREE in Kindle on Amazon explains more on how it affects the body and mind and what you can do about it. Stress Less: Transforming Stress to Success

What Oils are Best for Home Remedies for Stress?
There are a lot of different oil that help to release stress. How you choose an oil can depend on the main aspect fo wellness that feels out of balance.
For example, if you feel mentally challenged, then you would start with an oil to address the mental aspect.

Remember everyone's body chemistry, family patterns and genetics are different; so therefore, what may work for one person, may not work for another.
My suggestion is to select one single or blend for home remedies for stress. Use it for at least a week to see if it supports you. Explore and discover what works best for you! Write down your experiences so you can recognize and remember the changes!
Pet Got You Stressed?
Then check out the section on home remedies for horses, cats and dogs!

Experience Home Remedies for Stress: Include Essential Oils!

The four aspects of wellness and stress are mental, emotional, spiritual AND physical (MESP). There are oils to support all aspects.

What Oils Support the Emotional Component?
Oils that have relaxation properties will address the emotional component of stress.
Here are my TOP Single Oils: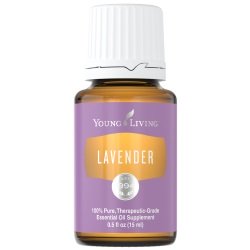 Here are my TOP Blends:
Most of these oils listed here for home remedies for stress.
What Oils Support the Mental Component?
Oils that have properties that will ease mental mind chatter and negativity and bring mental clarity and greater focus. These oils will address the mental component of stress.
Click on the specific oil to see how to use it and find other helpful tips
What Oils Support the Physical Aspect?
To support the physical aspect of stress, oils should be taken internally as a dietary supplement. Please make sure the essential oil you are wanting to use, CAN be used internally. 

Look for oils that support overall wellness and a healthy lifestyle*.

What Oils Support the Release Fear?
Fear can be a combination of the emotional and mental (mindset) aspects although I address it under emotions. Essential Oils that will help to ground the body and bring the body back into alignment with the mind. They will also help you feel present in the moment.
The oils for emotions section gives you a list of top oils to assist with not only releasing fear but fostering courage!

What Oils Support the Spiritual Aspect?
Oils that have relaxation properties will address the spiritual aspect are included in the EEO Membership Bundle on Stress for O-pal and S-apphire Members.
(Coming soon!)

Enjoyed this Article on Home Remedies for Stress?

Fantastic! Then expand your knowledge and get FREE INSTANT ACCESS to EEO's E-merald Membership and Quick Start Topic Bundles on Emotional Wellness, Triggers, Animals and More!
Learn how essential oils can support emotional wellness and help you BUST through triggers with Nan's Trigger Release Tool!

(Coming soon!)
Want a Print and Share EXPANDED Version of this Article?

Fantastic! Then UPLEVEL Your Experience with Nan's EEO Membership!
O-pal and S-aphhire Levels have access to exclusive resources and monthly topic bundles!

Click HERE to LEARN MORE and Get INSTANT ACCESS!
Return from Home Remedies for Stress to Experience Essential Oils