Nan's Experience Essential Oils Membership provides Exclusive EO Training and Coaching on Transformation, Functional Wellness, Animal Topics and More!

FREE ACCESS to E-Merald Level with THREE Training Bundles!

 Click HERE to LEARN MORE and Get INSTANT ACCESS to E-merald Level Trainings!
Media Information for Nan Martin and
Experience Essential Oils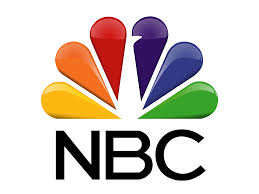 Media information for Nan Martin and Experience Essential Oils is contained  here.
Nan's expertise in numerous topics that includes health and wellness, stress and lifestyle coaching, wealth building, network marketing, business, equestrian and animals, appeals to a diversity of audiences. She has become known worldwide as a leading authority in using essential oils for emotional well being and animals. And she was recommended as the go to expert for Oils and Animals on The List with Holly Morgan.

She is the author of Using Essential Oils for People and Animals the first of it's kind online video class and the author of Stress Less Transforming Stress Into Success.
As an executive self-discovery coach, speaker and mentor, Nan has helped thousands of individuals, corporate professionals and entrepreneurs break free from their subconscious false beliefs so they can live through the power and passion of their true authentic self.
TV Appearances

Nan Martin's appearance on ABC Lexington "3 Mistakes to Avoid if you Want to Stress Less in 2015"
Nan Martin's appearance with Lee Cruse and Chris Goodman of NBC Lexington on "3 Mistakes to Avoid if you Want to Stress Less in 2015"
For media appearances, please contact Experience Essential Oils at 561-315-6334. We are happy to provide a segment proposal for your show!