Nan's Experience Essential Oils Membership provides Exclusive EO Training and Coaching on Transformation, Functional Wellness, Animal Topics and More!

FREE ACCESS to E-Merald Level with THREE Training Bundles!

 Click HERE to LEARN MORE and Get INSTANT ACCESS to E-merald Level Trainings!
Massage Therapy Oils –
Make Your Own with Essential Oils!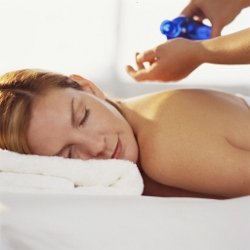 Massage therapy oils come in various grades and can be made specifically to address almost anything!
Essential oils are the perfect compliment to any type of massage. And with a supply of oils you can make your own massage oil quickly and easily! Or customize for your clients or yourself of course!
One can use a single oil, several oils, or use a professionally made blend to accent your massage. Isn't that wonderful?
What are the Benefits of using Essential Oils in Massage?
The first benefit is that the essential oils will enhance the benefits of the massage modality. Essential Oils when used in combination with massage will help to improve a healthy circulatory system; facilitate detoxification and lymphatic drainage and more. The benefits of essential oils are documented as is massage, so one can take advantage of both.
What Dilution do I use for the Essential Oils when I am using them for Massage?
Usually 1-3 drops of essential oil to 1 teaspoon of carrier oil is a good rule of thumb depending on the oil and the toxicity of the person. For larger amounts use 10-20 drops in an ounce of base oil.
Also, review the individual or blend page to get additional information on dilutions and how the oil can be used!
You may also want to review the section on mixing essential oils. Several oils combine to provide a synergistic effect; meaning the blend of the oils together is better and more effective than using an individual oil alone.
What Massage Therapy Oils Should I use?
Whether you want to make your own or purchase professional made massage oil, for best results use therapeutic grade oils. They are organic and 100% pure essential oil which is so important when one is using them for therapeutic work; and applying them on the body in large quantities!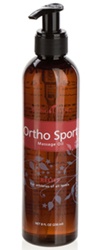 Experience Massage Therapy Oils
Here is a list of professionally made massage oils I use and are detailed on the website. They are in alphabetical order so it is easy to find the information quickly and easily.
Here are the Massage Oils:
And if you need good base oil, may I suggest:
V-6 contains six different pure vegetable oils for mixing including coconut, grape seed, wheat germ and olive oils!
Looking to expand your massage business and incorporate other modalities?
Why not learn Raindrop Technique! Technically Raindrop are not considered massage modalities; however your clients will love these as an adjunct to a massage. And it will open them up to the wonderful world of essential oils!
Want to Purchase Therapeutic Massage Oils?
Go to the Oil Shop! Buy Massage Oils Here! 
Return from Massage Therapy Oils to Experience Essential Oils