Nan's Experience Essential Oils Membership provides Exclusive EO Training and Coaching on Transformation, Functional Wellness, Animal Topics and More!

FREE ACCESS to E-Merald Level with THREE Training Bundles!

 Click HERE to LEARN MORE and Get INSTANT ACCESS to E-merald Level Trainings!
Mixing Essential Oils Isn't as Easy as it Looks!
Find Out Why Here!
Mixing essential oils or blending is considered part art and part science. And I will tell why in this section.
Why is it Important to Understand Blending Essential Oils?
Well if you want to make your own essential oil blends then you need to consider these things:
The Chemistry of the Oil – This determines its volatility, viscosity and its properties. All these things need to be considered when mixing essential oils;

The Desired Action – Blending correctly allows for a synergistic effect within the blend. This means the action of the oil is increased by mixing several oils together; and

The Sequence of the Blend – The order in which the oil is blended can also be a factor. Changing the sequence can change the properties along with fragrance!
So you can see it is not as easy as it looks! This is why I often purchase blends that are professionally made. Especially when it comes to emotional release work.
But with that said it can be done. So read more below!
Are there some General Rules of Thumb to Consider when Mixing Essential Oils?
Yes, here they are!
Lighter and smaller molecules produce thinner oils (less viscous) that are more volatile (aromatic).

Heavier and larger molecules produce thicker oils (more viscous) that are less volatile (aromatic).

Heavier and larger molecules absorb in the body slower

Lighter and smaller molecules absorb in the body faster

Why Does this Matter?
When we blend lighter molecules with heavier molecules, the synergistic effect allows for the lighter molecules to last longer!
This is key when making perfumes as well. And this concept has been used by the perfume industry for years. The heavier oils that extend the life of the more volatile oils are called fixing oils or fixatives. Some of the best known fixatives are Ylang Ylang, Myrrh and Sandalwood Essential Oils.
How Are the Oils Classified?
The lighter oils are considered top notes and the heavier oils are called base. The ones in between are middle notes! So this classification is strictly based upon the volatility and viscosity of the oils.
There are essential oil books that contain all the note information; show the classification by note of most of the single oils, give you scent and the intensity of the scent.
How do we Use the Note Classification for Mixing Essential Oils?
Well, there is a bit of a trick to it; but, for instance, the idea is that you wouldn't want to blend three base notes or three top notes. You would want to select one or several oils from each of the classifications to build the best blend!
Are There other Methods to Mixing Essential Oils?
Yes there are other ways to blend oils. Another way is to use four different classifications explained below. This method is thoroughly explained in the Aromatherapy Workbook by Marcel Lavabre. The classifications are briefly explained here.
The Personifier – Oils that are used first and should be 1-5% of the blend. They have strong, sharp aromas and last a long time. Examples are: Clary Sage and Clove Essential Oils.
The Enhancer – Oils that are used second and should be 50-80% of the blend. They have sharper aromas and they are the dominant oils in the blend. Examples are: Lemon Balm (Melissa) and Melaleuca alternifolia Essential Oils.
The Equalizer – Oils that are used third and should be 10-51% of the blend. They are not as sharp and last a shorter amount of time. They create not only the balance but the synergy in the essential oil blend. Examples are: Oregano and Melaleuca alternifolia Essential Oils.
The Modifier – Oils that are used last and should be 5-8% of the blend. They have very mild aromas and do not last very long. These oils add harmony to the blend. Examples are: Grapefruit, and Rose Otto Essential Oils
Experience Mixing Essential Oils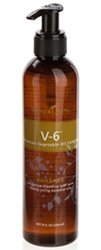 Do We Add Anything Else when Mixing Essential Oils?
You may want to add carrier oil to dilute the blend. I use a blend of seven pure grade vegetable oils called V-6 Mixing Oil. It has a combination of these oils: Sweet almond, coconut, sesame, grape, wheat germ, sunflower, olive or grape seed oil. Others you can use are: Jojoba, avocado and passion flower.
For horses, cats and dogs I like to go with lighter carrier oils because for instance avocado is very heavy and tends to sit on top of the animals coat.
If I was going to use the blend right away, I may use Aloe Vera. Sometimes the gel can be very useful for applying horse liniment to the legs!
What are the Typical Essential Oil to Carrier Oil Ratios?
If I was making a blend I would use 25-30 drops of essential oil to about 1/2 oz of mixing oil. For a body massage blend, I would use 45-55 drops of essential oil to about 4 ounces of mixing oil. Depending on how strong you want it!
What Utensils Should I Use?
It is best to use non-metallic utensils for blending. Glass is definitely the best. I use glass droppers or glass rods. If you need a minute amount of oil, use a toothpick; but remember to throw it and don't use it again!
Plastic isn't the best, but when you have nothing else or in a safety situation where glass isn't appropriate. Try to use hard plastic if you can.
Other Tips on Mixing Essential Oils
Here are some additional tips when blending essential oils!
Make sure you store your blend correctly;

Leave air space in the bottle so the oil can breath;

If using carrier oil, fill the container half way, and then add the essential oils. Then add the rest of the carrier oil. Turn it over several times to mix; and

Carrier products including aloe vera should again be of good quality. Remember, it doesn't make sense to use therapeutic grade oils and then place them with a poor quality oil, gel, lotion or cream!
What if I Mix it Wrong?
Well, as you can see blending or mixing essential oils can be a bit complicated! This is why I often purchase blends that are professionally made. They have researched the exact amounts and the best sequence of the oils in the blend so we don't have to!
Happy Blending!
Want to Purchase Therapeutic Grade Essential Oils?
Visit the Oil Shop!
Return from Mixing Essential Oils to Oil Facts