Nan's Experience Essential Oils Membership is HERE!!!  Exclusive EO Training and Coaching on Transformation, Functional Wellness, Animal Topics and More!

FREE ACCESS to E-Merald Level with THREE Training Bundles!

 Click HERE to LEARN MORE and Get INSTANT ACCESS to E-merald Level Trainings!
 Nan Martin, LSHC-CRTS
and
Experience-Essential-Oils.com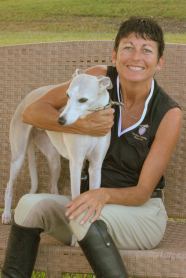 About Nan Martin and Experience-Essential-Oils.com.  The idea for this site came to me three years ago when I was researching essential oils. At the time I was at the early stages of my journey, and I needed to stay focused on learning not building a website.

In 2009, the company I selected to develop my website, Solo Build It (SBI), started an instructor based course that would walk you through building your website. I knew immediately this was for me and that it was time to move forward.

I didn't want to give SBI the reins, but I didn't want to figure it all out on my own either. Plus, I loved the thought of having a mentor as a traveled this new road.

My idea was to create a website that was easy and fun for not only those who use the oils, but for those in search of hope and opportunity. People who don't know anything about the oils.

Once people have good quality information, then it is up to them to choose their way. Most of the time, people can intuitively choose the oil that is right for them. Even if it is by mistake!

Anyway, SBI has been a great partner in my website journey. It would have cost me over $50,000 or more to create a website like this through a designer, so I feel blessed that I found them. I do recommend them and if you are interested in learning more about SBI, click below on the link.
About Nan Martin, Her Passions and Discoveries
Nan Martin's Awakening towards Knowing Who I am
- An Alternative Choice
I have a passion for learning and exploring that is never-ending. I also have always had a connection to nature and animals as far back as I can remember.

I learned to ride horses at age 5 and have competed most of my life in the equestrian discipline of hunters and jumpers. I still teach and train part time through my business in South Florida.

I obtained my BA and MS Degrees in Environmental Science/Biology and Environmental Engineering. And worked as an environmental consultant for over 13 years.

I assessed contamination risk/exposure to humans and the environment, cleaned up hazardous waste sites and provided safety oversight. It was fascinating work and I loved it, but eventually I left corporate for a more peaceful and fulfilling lifestyle.
To contact Nan Martin, Click here
Thank you for reading and experiencing with me! Enjoy!!!

Essentially yours,

Nan Martin

Photo Credit: Photo Courtesy of Wild Eyes Photography! Thank you Marcella!

To contact Nan Martin, Click here
Return from About Me-Nan Martin to Experience Essential Oils