Nan's Experience Essential Oils Membership provides Exclusive EO Training and Coaching on Transformation, Functional Wellness, Animal Topics and More!

FREE ACCESS to E-Merald Level with THREE Training Bundles!

 Click HERE to LEARN MORE and Get INSTANT ACCESS to E-merald Level Trainings!
 Nan Martin,
LSHC-CMP-CRTS 

and
Experience Essential Oils

About Nan Martin and Experience Essential Oils. A lifetime journey with a passion for learning, teaching and inspiring people and animals despite traumatic beginnings.

Nan Martin~Intuitive~Coach~Author~Mentor
"Success through Transformation"

I have a passion for learning and exploring that is never-ending. As a matter of fact when I am not learning, I am dying, therefore I always try to learn something new each day whether it is about health, horses, business or myself.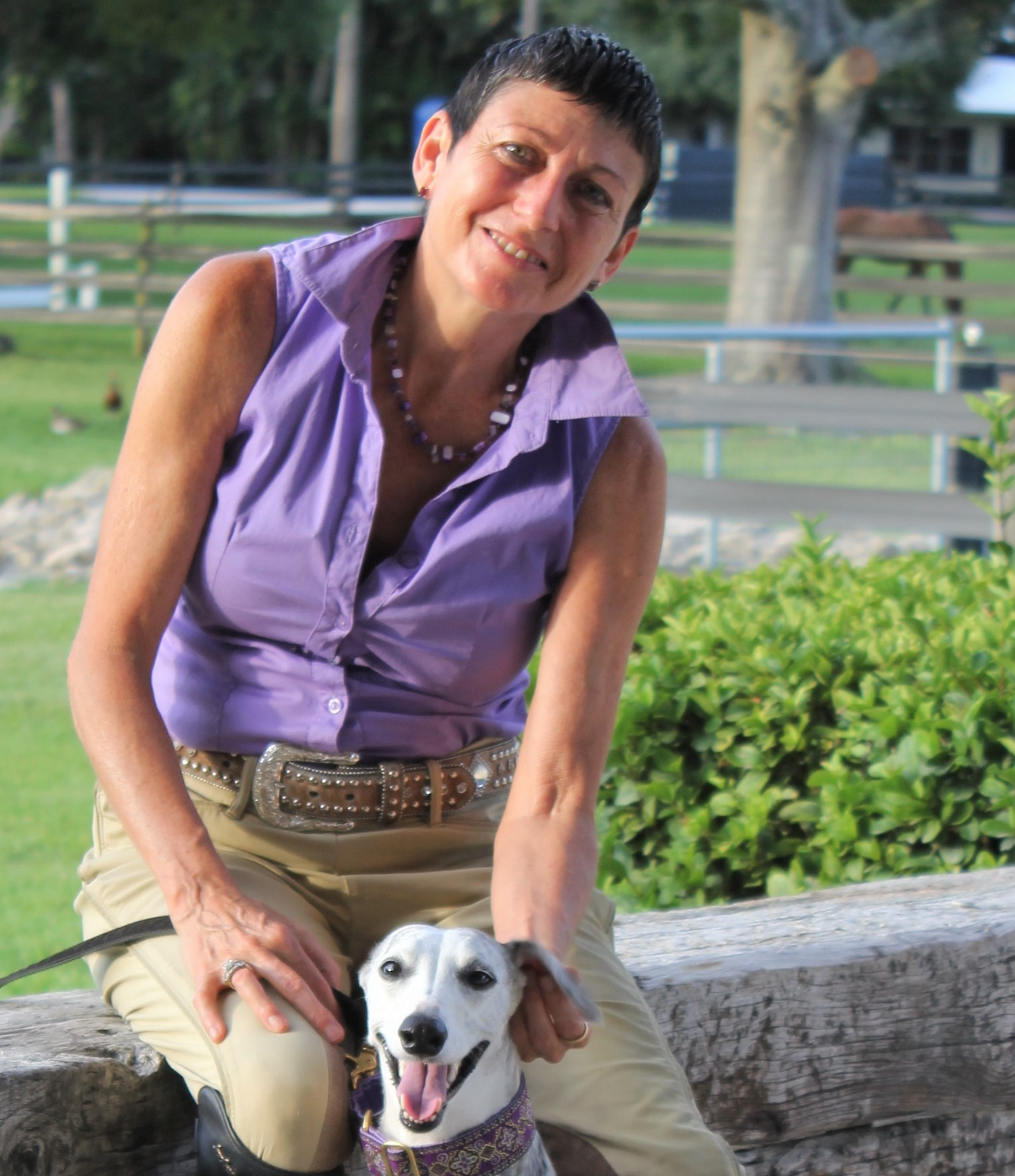 Nan and Dezie
I have always had a connection to nature and animals as far back as I can remember. It is always where I feel at "home". When I lacked nurturing at home, Mother Nature and my animals, particularly my horses gave me love and enduring strength that to this day still surprises me. Through emotional, spiritual and physical health challenges including breast cancer, I have endured things that most humans or animals could not endure.
With that strength and endurance came a keen sense of intuition, empathy and gifts of spirit that as a child I could not even imagine could lead to the path that has presented itself. Never easy, yet always somehow blossoming and navigating through to the other side of things. I compare it to a rose garden, or a sailboat always crossing far reaching oceans to reach new frontiers.
Maybe that is my Pilgrim Heritage but it definitely the way my life has unfolded. That is also the inspiration of my tagline "Success through Transformation". Of course, it is also has led my success as a coach; I always feel that there is no challenge that I cannot help my clients overcome or navigate through. Their challenge is mine and I like to step up to that challenge no matter what it is.

I learned to ride horses at age 5 and riding was "surviving" all the way up through college. I competed most of my life in the equestrian discipline of hunters and jumpers. I have been blessed to compete at the top levels as a junior and as a trainer.
I still do riding clinics with a life coaching and essential oil twist and ride at Michelle McNally Showhorses in South Florida but most of my focus with the horses is helping them heal their spirits through essential oils, supplements and intuitive work. They so need it! And they love the oils like they love their soul. It is their missing link - they tell me so!

I obtained my BA and MS Degrees in Environmental Science/Biology and Environmental Engineering. And worked as an environmental consultant for over 13 years. I was a pioneer in that industry in a time when the EPA was paving the way so it was very challenging yet crazy fun in the beginning anyway. lol

I assessed contamination risk/exposure to humans and the environment, cleaned up hazardous waste sites and provided safety oversight. It was fascinating work and I loved it, but eventually I left corporate for a more peaceful and fulfilling lifestyle. Corporate burned me out and drained my life blood but always thankful for all the business skills I learned as a Project Manager. Managing multi-million dollar projects and Fortune 100 clients sure comes in handy when you own your own businesses!
In 2016 a few months before getting diagnosed with HER2 positive breast cancer I started taking a deeper look at genetics and specifically nutrigenomics since this was getting a lot more attention in the health field once the human genome project was completed. It's interest spurred me to sign up for a class to learn more with Dr. J Dunn who is a DC.
Once again, there are no accidents. With the monk on the hill (me), getting diagnosed with HER2+ a month after that, I dove into the methylation and genetic training. After all, when transformation is your lifestyle and you get a genetic form of cancer, what other options do you have?

Jumping ahead, I immediately applied the new knowledge to my clients and eventually to my animal clients. The results have been nothing but amazing and not only have led me down a new road but also has brought me full circle in some crazy ass way. As I sat with what could and would come next, I explored going back to school to get my medial license as I had so many times in the past. The timing never seemed right and the timing still doesn't feel exactly right, but if I have learned anything in the past it is~follow your heart~follow your intuition~take a leap of faith if you must. Somehow it will always work out.
In August 2016, I was diagnosed with breast cancer. In August 2020 on my birthday I will be starting chiropractic college at Keiser University! My vision is to graduate with honors and continue on to the Animal Chiropractic Certification Program (only DC and DVMs eligible). This will allow me to teach much of what I know to other DCs and DVMs in the industry and bring nutrigenomics for animals mainstream.
Follow me here on my journey or if you are inspired, please share, read or donate at my Go Fund Me site.
In the meantime, I will be accepting new clients on a limiting basis but keeping up with my Experienece Essential Oils Membership. That will be my main training and coaching program while I am in school as even that is a big time commitment! But I love putting together the monthly topic bundles on using oils to support emotional, spiritual and physical wellbeing for people and animals.
Stay well and stay inspired! The world needs you!
To Contact Nan Martin, Click Here!
About Experience Essential Oils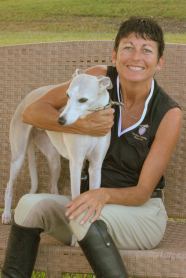 Nan and Lexie my Soul Dog in Heaven
The idea for this site came to me about two years after I had been using Young Living Essential Oils. I had used oils for years before but the results fell flat and I didn't really pursue their usage. This time was different and my chiropractor, Dr. Owen (now on the other side), kept telling me that it would be. He insisted I was using the "wrong oils" and he persisted. But if you know me, I have to EXPERIENCE things for myself lol. Hence, the name of the website!
Each visit to his office, I went home with a new oil and my laboratory was my equestrian business and barn in Wellington, Florida. I used the oils for my riders, my clients, my horses, my dogs and well everything. Maybe to prove Dr. Owen wrong or right (lol) but it didn't matter because that was the inspiration behind my website! I had a passion for the oil and with my out of the box thinking and approach, it was shifting everything. And the EEO website was a way to share my experiences with the world.
I wanted to create a website that was easy and fun for not only those who use the oils, but for those in search of hope and opportunity. People who don't know anything about the oils or people that know a lot could get unique information that wasn't just in another book. That was in 2010!
Much has changed since then but the quality of the information has not. My spiritual and emotional interpretation of the oils has become the go to source of information; and I thank my spiritual divine team for always coming through on that amazing and unique information!
Site Build It - For Pioneers, Doers and Control Freaks?

In 2009, I selected Solo Build It (SBI) as my website platform. I started an instructor based course that would walk you through building a website. I knew immediately this was for me and I loved learning once again!

I didn't want to give anyone the reins (that is what I meant about a control freak), but I didn't want to figure it all out on my own either. Plus, I loved the thought of having a mentor as I traveled this new road. In this case, it was a happy medium for those of us who want to update our information on demand in an easy breezy format without being at the will of another person or company.

For me, SBI has been a great partner in my website journey from that aspect. It would have cost me over $50,000 or more to create a website like this through a designer, so I feel blessed that I found them. I do recommend the company and if you are interested in learning more about SBI, click below on the link.
Thank you for reading and experiencing with me! Enjoy!!!

Love and Light

Nan
To Contact Nan Martin, Click Here!
Photo Credits on this Website Include:
Return from About Me-Nan Martin to Experience Essential Oils