Nan's Experience Essential Oils Membership provides Exclusive EO Training and Coaching on Transformation, Functional Wellness, Animal Topics and More!

FREE ACCESS to E-Merald Level with THREE Training Bundles!

 Click HERE to LEARN MORE and Get INSTANT ACCESS to E-merald Level Trainings!
Essential Oil Nutritional Supplements - All
Natural Detox Products and Digestive Enzymes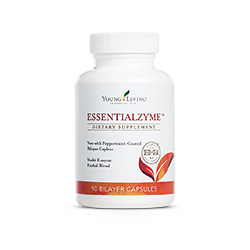 Essential oil nutritional supplements include supplements that supports normal bone and joint health, healthy digestion and a healthy immune system.

Experience Essential Oil Nutritional Supplements?

Supplements with oils give you more for your buck as they help to support cleansing and detox in a healthy body detox and all the other essential oil benefits as well.
Looking for a List of Essential Oil Supplements?
A complete alphabetical list of supplements that contain essential oils is provided here!
Did you know that Essential Oils and Enzymes can Support a Healthy Digestive System?
Read about what enzymes are and the types of enzymes; and learn about digestive enzymes supplements that contain essential oils as well.
Did you know that Essential Oils Support Cleansing and Detox in the Body?
Yes, essential oils act as all natural detox remedies. There are essential oil supplements for easy liver detox, high fiber supplements and colon cleansing products. Click here to see a list of home remedy detox products!
Did you know that Essential Oils Can Support Weight Loss?
Essential oils are natural weight management products that have been used for thousands of years to support the body in detox, ease stress, manage satiation and cravings — which all factor in weight gain! See a list of natural weight loss supplements and products, click here.
Did you know that Essential Oils Supplements Can support Joints and Bone?
Essential oils can soothe muscles after exercise. Both BLM, AgilEase and Sulfurzyme contain MSM, naturally occurring sulfur which supports healthy joint and bone health.

To see a list of products to support healthy joints and bones; and/or muscles after exercise click here.
Other Nutritional Supplements
There are other supplements available that contain essential oils including omega 3 fish oil supplement, healthy thryoid support supplement and natural prostate support supplement.
Also check out NingXia Red Wolfberry Juice a supercharged antioxidant drink that contains lemon and orange essential oils.
For a complete list of all essential oil supplements click here!
Visit The Oil Shop for all your nutritional needs!
Return from Essential Oil Nutritional Supplements to
Experience Essential Oils