Nan's Experience Essential Oils Membership provides Exclusive EO Training and Coaching on Transformation, Functional Wellness, Animal Topics and More!

FREE ACCESS to E-Merald Level with THREE Training Bundles!

 Click HERE to LEARN MORE and Get INSTANT ACCESS to E-merald Level Trainings!
Natural Weight Loss Supplements -
Healthy Weight Management Support*
Oolong Tea and Digestive Enzymes
Natural weight loss supplements made with essential oils include oolong tea, digestive enzymes, natural thyroid supplements and more.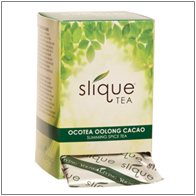 Experience Natural Weight Loss Supplements
Why Use Weight Loss Supplements with Essential Oils?
Supplements that contain essential oils help you with your healthy weight management goals*, provide detox support and healthy body system support, and may help to increase the uptake of other nutrients and minerals*. Also take advantage of all the other benefits of esential oils as well!
All natural herbal weight loss products are listed here. Click on the links to find out more information:

Remember a healthy weight management program contains healthy diet,  physical activity and adequate nutritional support.
For all your nutritional and essential oils needs, go to The Oil Shop! 
Return from Natural Weight Loss Supplements to Essential Oil Supplements