Nan's Experience Essential Oils Membership provides Exclusive EO Training and Coaching on Transformation, Functional Wellness, Animal Topics and More!

FREE ACCESS to E-Merald Level with THREE Training Bundles!

 Click HERE to LEARN MORE and Get INSTANT ACCESS to E-merald Level Trainings!
Top Multi Level Marketing Companies -
Young Living Ranked in the Top
Aromatherapy Home Based Business Opportunity

Top multi level marketing companies includes Young Living Essential Oils. The aromatherapy home based business opportunity is one of the largest growing home businesses in the United States, Mexico, Canada, UK and other international markets.
Evaluating top companies is important when choosing the right business for you. There are certain parameters that you want to look for.  This section will identify those factors and show you why Young Living Essential Oils is a fantastic home based business opportunity!
But first...
What is Multi Level Marketing?
Multi level marketing (mlm), network marketing or direct sales is a business where you are a sole proprietor or independent contractor. You do not work for the company directly but you do represent the company as an independent distributor.
The income one receives is from:
Selling product – One is eligible to receive the product at retail and may sell product at the suggested retail generating income from sales and commissions from sales. This is termed direct sales.

Recruitment of Members – One may recruit other independent members or distributors and receive commissions from what they sell or who they recruit as well. There are usually multiple levels of compensation; hence the term multi level marketing!

Other Ways – Depending on the company, there may be other way to earn income. Young Living has several ways in which one can earn free product; and they have a rewards program. The free product you may use personally or sell…either way you make money or save money!
Is Multi Level Marketing a Legitimate Home Business Opportunity?
Yes it is. It is not a pyramid scheme, an illegal practice or a multi level marketing scam. Pyramid schemes do not sell a product or service and primarily focus on recruiting others for money.
Young Living is not a pyramid scheme and it is a top multi level marketing opportunity.
How do I Choose a Home Based Business?
There are thousands of network marketing and mlm companies to choose from; and there are new ones that start up every single day. For best results choose a top multi level marketing company that has been in business for over ten years and has a substantial track record.
Experience Top Multi Level Marketing Companies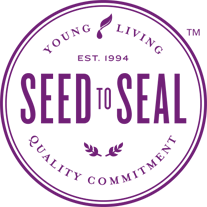 Young Living Essential Oils was established in 1994, over twenty years ago. It is rated as one of the top multi level marketing companies.

Also according to most mlm ranking sites, there are a few other factors to consider to be considered as a top multi level marketing opportunity.
Here are parameters that all top level multi level marketing companies have:
The company has a product or service that can be used more than once so you will have repeat business. If it is a consumable item and they like it then your customer will want to continue to purchase it.

The company has high quality products, packaging and marketing material. Remember all of these things represent the image of the company; and it must look professional and presentable.

The company has products or services that will take consumers into the future. Watch out for fads or current trends that may not be popular in a year or so. Choose a company that is committed to the future and has a proven track record.

A solid and professional reputation – Does the company have expertise in the industry they are providing product? Are they about to go bankrupt? Do they have pending lawsuits? Don't choose a company that just acts as a middle man so they can collect a big pay check!

Minimal inventory and product requirements and low start up costs. Asking people to purchase large amounts of product upfront is unreasonable. This is called "front end loading" and it will discourage people from getting involved. An enrollment kit should be a one time, small cost for processing; and usually include some product and literature.

Popularity – meaning that people really like representing the company and those who do business with the company are satisfied!
Lastly and I can't say this enough...
Choose a company with products or an interest that you like! If you don't use or like the product or service you will never sell, recruit or enjoy your business; and therefore you will never have a successful business! And,

Make sure that you like the person that is enrolling you (sponsor) so that you have support in all that you do. It also helps if the company has a great customer service department so that if you, your distributors or customers have questions they are available!
Starting a home business or any business for that matter can be challenging but it will be worth it in the long run!
Why Choose Young Living Essential Oils?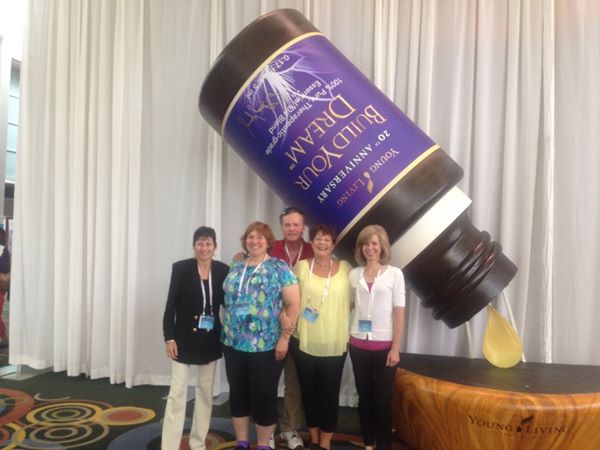 I can easily say that Young Living meets all the criteria of top multi level marketing companies and essential oil companies. At mlm ranking it is ranked with a popularity ranking of 99.53%. This is an excellent ranking and the company is growing every year. Gary Young has a world known reputation for being an expert in the field of therapeutic grade essential oils. And the company has an "A" rating from the BBB.
Young Living's customer service department is fantastic and has impressed many of my customers and distributors; and they have actually saved me business with there promptness to address problems. Young Living has inexpensive marketing and learning materials and also has a yearly convention. And as such it is a top multi level marketing company.
Many professionals in the holistic arts including chiropractors, acupuncturists, massage therapists, and personal trainers choose Young Living products to incorporate into their main business as I do. There are many top health and fitness network marketing companies to select from but none offer such a diverse and unique range of products that can be used for humans and animals!
What is the Income Potential in Young Living Essential Oils?
Please review this page for FULL information about income potential that is provided from Young Living. It is important to understand this information when deciding to start a mlm business with Young Living.
Additionally, the companies policies and procedures are also available on this page. Please review both before deciding to pursue a business with Young Living.

Do you have questions about Young Living Essentials and Oils?
If you have additional questions about Young Living or Young Living Essential Oils uses then please contact me to set an appointment. They provide several membership programs as well as a home business opportunity for those who would like to pursue that path.
Young Living really does provide something for everyone including our animals!
Return from Top Multi Level Marketing Opportunities to Buying Essential Oils