Nan's Experience Essential Oils Membership provides Exclusive EO Training and Coaching on Transformation, Functional Wellness, Animal Topics and More!

FREE ACCESS to E-Merald Level with THREE Training Bundles!

 Click HERE to LEARN MORE and Get INSTANT ACCESS to E-merald Level Trainings!
Pure Essential Oils Wholesale Program
Reward Yourself Today!
Pure Essential Oils Wholesale Programs are available through Young Living Essential Oils. There are several levels of YL membership each with its own benefits and considerations.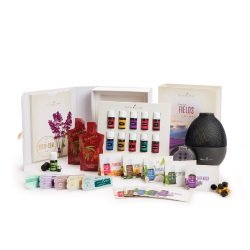 But first, let me tell you what this is NOT!
What this Wholesale Program IS NOT?
This program is NOT a:
Pyramid Scheme;

Marketing Ploy or Tactic; or

Company Strategy to sell you vast amount of product (inventory).
These Memberships do NOT have:
Personal selling quotas, monthly buying quotas or inventory quotas;

Personal Pressure; or

Huge Start Up or Initiation Costs.
No in fact for a one time fee of $35.00 you can have access to over 300 products at wholesale. This is less than the cost of a Costco Membership and does not require any annual renewal! The only stipulation is that you must put in one order per year of about $50 (50 PV) or more to keep your account active.
PS The cost WAS previosly $45 and was dropped $10 in 2019! And now includes MORE samples!

Really? How many of you spend over $50 or more per month at Whole Foods or Wild Oats on shampoos, household cleaner, nutritional supplements and more? And what rewards do you get back from those companies? Not anything to speak of....maybe a coupon once in a while! Get pure essential oils wholesale rewards with Young Living Membership.

Experience Pure Essential Oils Wholesale Program Benefits

What are the Benefits of Joining a Pure Essential Oils Wholesale Program?
Here are the benefits of joining as a member:
Therapeutic Grade Products and Essential Oils - Access to over 120 therapeutic grade essential oils and blends; over 50 dietary supplements and over 50 personal care products containing essential oils. From shampoos for your family and pets to green home products!

Monthly Product Promotions – Automatically eligible for monthly product promotions when purchasing a certain amount.

Wholesale Pricing - Save 12 to 30% off listed retail prices. Pure essential oils wholesale pricing.

Essential Rewards Program – When you place a monthly order, you are eligible for rewards points based on your length of YL membership and the dollar amount purchased. The points earned are from 10 to 20% of the product value. At anytime one may then redeem these points for free product; and change the product in the monthly autoship program! I love this program! I often send gifts out to friends with my reward point...but don't tell them!

Support – Great customer service, monthly newsletters and more to help you learn more about essential oils and a healthy lifestyle.

Low Membership Cost - One time fee for life. No annual fee or initiation fees.

No Inventory Requirements - Order when you want to; not when you HAVE to!

Business Opportunity - For those who wish to resell or promote product and earn commissions this is a home based business opportunity. And I can say, this is an honest, reputable and fun network marketing company! Many holistic health care practitioners including animal and human massage therapists and chiropractors, and fitness professionals (and me) use the product in their businesses as well. Pure essential oils wholesale program is that easy!

Experience YL Membership Levels and Starter Kits

What are the YL Membership Levels?
There are TWO Young Living Membership Levels:
Retail Customer – Purchase oils from The Oil Shop whenever you would like!
Wholesale Member – There is a one time purchase of a $35 Basic Starter Kit in the US or other choice of starter kits listed below. In some countries such as Europe and Canada this kit is OPTIONAL but you can purchase one. When you are on the signup page and choose your country, the various kits and requirements will be highlighted on the page. Pure essential oils wholesale is definitely the way to go.

The Basic Starter Kit for $35 (US) includes the following:
AromaGlide Roller Fitment
Essential Oils at a Glance Brochure

Discover Your Young Living Lifestyle booklet
Enjoy up to 24% Savings on your Product whether for Personal or Business Use! Pure Essential Oils Wholesale Program is for Everyone!

There are several kits to choose from depending on the type of diffuser you would like. They include all of the products mentioned above plus other goodies. Here are the other kits:
All the kits are valued at over $349! So the diffuser in all the kits are FREEBIES or almost FREEBIES on the higher end diffusers! Yay!
Savvy Mineral Makeup Kits available in FOUR Options:
Premium Starter Kit with Savvy Minerals ($150 US) available in cool, medium and two dark skin tones! You choose! Comes with 5-ml lavender oil and everything you need to get started in your new NATURAL MINERALS COSMETIC and MAKEUP Biz! YL also offers a selection of skin and face care products to support your customers.

Click here to learn more about Savvy Minerals Natural Makeup Line.
Other Premium Kits for Thieves Line and NingXia Red Wolfberry Drink:
There are also several other kits available! Here they are:
The Premium Oil Kits also include the Premium Oil Collection Kit which would retails for over $170 if Young Living sold the kit separately.
Are you Interested in Learning More or Joining Young Living?
Then contact me for an appointment so I may answer all your questions about Young Living Essential Oils; and walk you through the process if you decide to join this pure essential oils wholesale program!
Ready to Join? Here is How to Get Started Today!

There are 3 ways to establish your wholesale or customer (retail) account:
Through Nan's YL Website -Click on "Sign up Here" on left hand Navigation Bar. Select country and select Independent Distributor button (or Customer for Retail) and continue. Fill in the information on the form.
If you choose to receive e-mails you are not bombarded by the company but good way to know about the monthly specials and free educational calls/webinars when they come up.
Directions to Sign-UP
Click on the link above and choose WHOLESALE Membership.

Choose your country and add in sponsor number if it didn't come up: 959299.

Select a YL membership kit on the top of page (Not Optional for US. Canada and UK and some other markets maybe optional).
REWARDS (OPTIONAL): If you would like to sign up for the Rewards Program from the start you must purchase a Rewards Kit. If you want to sign up for the Rewards Program later, a Rewards Kit will NOT be required. You may skip this step for now. :)
On the bottom of the page you may "Continue Shopping" or "Check Out" to complete activation of your account by finishing your purchase and completing YL membership information.
My suggestion is always UPGRADE the shipping to at least 3-DAY. It only costs a few dollars more and your kit will get to you normally within a week. The YL warehouse normally takes from 1-3 days to ship product.

Live help is almost always available if you get stuck or need assistance!
By Phone - Call Young Living at 1-800-371-35151 (toll-free Canada & US). Hours are Monday–Friday 6:00 a.m. to 8:00 p.m. US MT, and Saturday 7:00 a.m. to 5:00 p.m. US MT, except some holidays. They will walk you through but you will need my member number to complete your YL membership which is: 959299.
 

Personal Assistance - Call our EEO office at 1-561-315-6334. Hours are Monday–Friday 10:00 a.m. to 6:00 p.m. US ET. Saturday and Sunday by appointment or please leave a message; and we will get back with you within 24 hours!
Return from Pure Essential Oils Wholesale Program to Buying
Essential Oils