Nan's Experience Essential Oils Membership is HERE!!!  Exclusive EO Training and Coaching on Transformation, Functional Wellness, Animal Topics and More!

FREE ACCESS to E-Merald Level with THREE Training Bundles!

 Click HERE to LEARN MORE and Get INSTANT ACCESS to E-merald Level Trainings!
Explore Essential Oils with a
Free E-Zine Subscription and Download!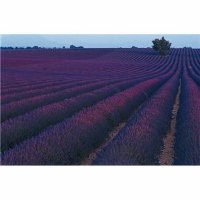 Essential Oils are wonderful volatile essences of the plant that can support our emotional wellbeing---and our animals!
Want to learn more about oils?
Then sign up for my Free E-zine! And also get a free copy of How Therapeutic Grade Essential Oils Help Us Recover our Emotional Wellbeing One Oil at a Time!
The Oil Well is a Free E-zine that provides you with fun and interesting information to continue and expand your experience with the oils.
Here is a sneak preview of what I include weekly! Depending on the time of year I may vary the newsletter!
Featured Topic – Here I speak to a topic that usually is not on the site. For instance, I may write on what oils are great to support a healthy digestive system; or what oils help to release stress for you or your animal! This is unique information not found on the website.

Featured Oils – Each Newsletter I will feature oils associated with the topic. Periodically, I may provide information on new supplements that will benefit my readers.

Spiritual and Emotional Properties of the Oils – Each Newsletter, I speak to the emotional and spiritual components of the oil and offer a unique intuitive message about how we can use an essential oil or blend to soothe our spirit or release negative emotions.

Announce Events – This is a great way to learn of classes, teleseminars and radio shows that are up and coming. Each E-zine I inform readers of the topic for my radio show and provide a link to the notes for the show.

And more!
Fill out the form below to subscribe. Also, so you know, you will be getting an e-mail requesting a confirmation that you did in fact subscribe. This will help minimize spam and make sure that your e-zine will make it to your door!
Once you confirm you will receive a link via e-mail to your free copy of How Therapeutic Grade Oils Help Us Recover our Emotional Wellbeing One Oil at a Time!
Thank you for subscribing and enjoy! 
The E-Zine was on sabbatical due to the death of my Mom in August 2013. Thank you for your understanding and support.

August 2019 Update: I have been sending periodic e-mails to keep everyone informed and starting sending valuable information again. This is how I will send out info from here on in as "templated newsletters" tend to get bounced or marked as spam.

If your email has changed, please re-subscribe to update and continue receiving EEO News and Information.

Experience Essential Oils: Subscribe to E-Mail List on Right Navigation Bar!

---
When you SIGN UP you get a free copy of How Therapeutic Grade Essential Oils Help Us Recover our Emotional Wellbeing One Oil at a Time!
Return from E-Zine to Experience Essential Oils