Nan's Experience Essential Oils Membership provides Exclusive EO Training and Coaching on Transformation, Functional Wellness, Animal Topics and More!

FREE ACCESS to E-Merald Level with THREE Training Bundles!

 Click HERE to LEARN MORE and Get INSTANT ACCESS to E-merald Level Trainings!
Essential Oil Companies - Guidelines for
Choosing One that is Right for You
Essential oil companies that distill therapeutic grade essential oils must have the expertise and know how to produce oils correctly and responsibly.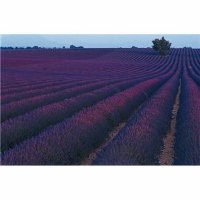 In the essential oil distillers section we learned the minimum parameters to look for in a company; and learned about the bottling and labeling requirements. Once we have reviewed that information and narrowed down several companies, then let's evaluate what really makes a company stand out in the field.
For me, looking it was the features I have listed below in addition to the other considerations on the essential oil distillers section that really sold me on the company I use. And as such I have remained a loyal wholesale customer.
What Else Should I Consider in Essential Oil Companies?
Here is the list of other items that I evaluated:
Expertise – Does the founder and the people in charge of the various areas within the company have the expertise and knowledge in distilling and producing essential oils.

Founder – Is the founder or owner a General Contractor for Essential Oils? Or is it a person who takes an active role in bringing the best quality oils to consumers. A general contractor is someone who acts as a middle man and is not involved in the purchasing or distillation of the plants; or other important aspects of the business of essential oils.

Customer Service Department – I know this sounds obvious, but there are some essential oil companies that don't even have a phone number! I have sold over consumers of the company I use just based on the fact that the customer service department is fantastic!

Consumer Education – Does the company provide educational materials on its website? And try to update their consumers monthly and let them know of ongoing changes? Does it offer additional educational material for sale and is it affordable?

Mission Statement – Does the company have a mission statement and do they uphold the mission?

Contribution – This is an optional item; but personally I like to use companies that give back to the community and/or the environment on some level. And of course to their consumers

Pure Essential Oils Wholesale Program Available – This also is an optional item; however, with the amount oils that I use on a monthly basis, having access to a wholesale program really helps the pocket book!
Experience Authentic Essential Oil Companies

The company I use also has a monthly product promotion that I take advantage of. With the purchase of a certain amount of product I get free product in my monthly order! What I love about the program is that if you order two times a year or two times a month, you are eligible for the rewards!
When I evaluated all the factors that I have presented in this website and with the recommendation of my chiropractor I decided to become a member of Young Living Essential Oils.
Gary Young the founder of Young Living not only is known world wide for being an expertise in the field of essential oils, but he is an avid grower, distiller and user of therapeutic grade essential oils. He is bringing pure essential oils from places all over the world including Ecuador (Palo Santo) and Oman (Sacred Frankincense). Other essential oil companies do not even have access to these plants or permission to distill and sell them outside the country!
Over fifteen years after Gary founded Young Living, the company sells everything you need for a healthy essential oil lifestyle including essential oils, personal care products and dietary supplements. It is a personal honor for me to use and promote their oils; and I look up to Gary for all that he does for the industry and our health. And it is easy to support the company, when you know the company stands behind the product.
To find out more about Young Living, or to join as a member so you can enjoy wholesale prices, please contact me for an appointment so I may answer your questions!
Want to Purchase Supplements and Essential Oils?
Go to the Oil Shop!
Return from Essential Oil Companies to Buying Essential Oils