Nan's Experience Essential Oils Membership provides Exclusive EO Training and Coaching on Transformation, Functional Wellness, Animal Topics and More!

FREE ACCESS to E-Merald Level with THREE Training Bundles!

 Click HERE to LEARN MORE and Get INSTANT ACCESS to E-merald Level Trainings!
 Essential Oil Distillers and Companies -
What Should I Consider?
Essential oil distillers or companies that distill therapeutic grade essential oils understand that distilling essential oils takes expertise and that it is not an easy or fast task.
As a matter of fact, if you read through the distillation section, you learned that everything from including the harvesting of the plant, the plant material and the construction of the distilling equipment affects the quality of the oil.
Of great consideration are the methods of extracting essential oils. Extraction methods that use solvents to adulterate the oil produce perfume quality oils, not therapeutic grade oils. So, if you are in the market for good oils, please take the time to be an educated oil user!
What Should I Look for in an Essential Oil Distiller?
There are many parameters to consider when looking for an essential oil distiller and a company that supplies essential oils. Here are a few pointers.
Look for a company that:
Grows or purchases organic plant material to distill – Does not distill with plants that have been treated with chemicals, pesticides or fertilizers.

Are actively involved in the harvesting and distilling of essential oils.

Brings new essential oils to their customers.

Environmentally conscious – Works with local governments to ensure that plants are not over harvested and/or harvested legally. There are plants and trees like Palo Santo that must be permitted through the government before they are removed.

Uses steam distillation as primary method of extraction – Does not use solvent extraction methods.

Conducts laboratory testing - According to AFNOR Standards or beyond. And rejects plants and oils that do not meet internal standards.
In addition to these parameters, there are certain things you want to look for when it comes to bottling and labeling.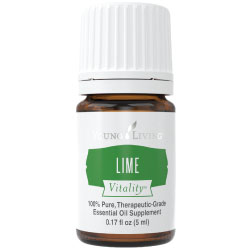 What Bottling Requirements Should I Look For?
Here is a list of items you should look for:
Oils should be packaged and sold in amber, violet or cobalt glass bottles to preserve the purity and to minimize degradation of the oil.

Oil bottles should come with orifice reducers in the bottle.

Oil bottles should be sealed.
What Labeling Requirements Should I Look For?
Here is a list of items that should be on the bottle:
Common Name of the Plant

Scientific Name or Genus Species of the Plant

Chemotype of the plant if warranted

100% Pure Therapeutic Grade Essential Oil

Supplement Facts

Instructions for Use

Caution or Safety Information

Carrier Oil (if applicable for blend or diluted)

Oil Volume listed on the Label (example: 5 ml)

Lot Number

Company Information
Experience Essential Oil Distillers

What Else Should I Consider?
There are some other things to consider in essential oil companies like customer service and whether they have a pure essential oils wholesale program for repeat customers. Click here for a guide on selecting a company to buy essential oils from.
Are there Responsible Essential Oil Distillers and Companies that meet those Parameters?
Absolutely, essential oil distillers and companies are out there. Personally, the company I purchase my oils (and oil product) from adheres to all of those parameters and more! They care about the safety and well being of their consumers, and genuinely want them to have success with their oils.
I am happy to use and promote their oils. And it is easy to feel that way, when they work and they offer so much to their customers. To find out more, contact me so we can set up an appointment so I may answer all your questions.
Want to Purchase Supplements and Therapeutic Grade Essential Oils?
Then Go to the Oil Shop!
Return from Essential Oil Distillers to Oil Facts