Nan's Experience Essential Oils Membership provides Exclusive EO Training and Coaching on Transformation, Functional Wellness, Animal Topics and More!

FREE ACCESS to E-Merald Level with THREE Training Bundles!

 Click HERE to LEARN MORE and Get INSTANT ACCESS to E-merald Level Trainings!
The Benefits of Oregano Oil
Key Oil in Raindrop Technique

The benefits of oregano oil go beyond cooking. Oregano essential oil contains  naturally occurring constituent carvacrol. It is a key oil in the Raindrop Technique.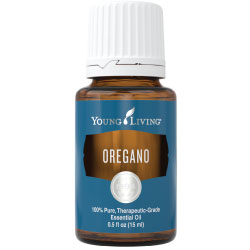 Because it is high in phenols, as is thyme, clove, basil, tea tree and peppermint essential oils, it may cleanse receptor sites topically on the body. This is why it is included in the Raindrop Technique where oils are applied to the spine (more oregano oil benefits!).
I designed this section so you could use it as a fun and easy reference guide. It will tell you how to use your oil and what to use it for. It will also provide you with some fun tips and oil trivia!
As I receive new tips and testimonials they will be added to the page, so check back often!
Want to Purchase Therapeutic Grade Oregano Oil?
Purchase the benefits of Oregano Oil Oil Here!
---
Experience the Benefits of Oregano Oil:
Oregano Essential Oil
What is the Genus And Species? Origanum compactum, CT Carvacrol
Why is this Information Important? There are several different chemotypes and species of Oregano. Many of the species (and chemotypes) are not suitable for internal use. So this is definitely a plant you need to know a little information when selecting or considering an essential oil!
A chemotype (CT) is a designation that tells you that the species has different chemical constituents. This usually occurs because the plant is grown in a different area under a distinct climate that alters the chemistry.
The CT Carvacrol chemotype for Oregano is high in carvacrol (60-75%) and low in thymol (<5%). This is what you want to look for.
This is extremely important information. Remember, even though they may share some similar chemical constituents they are not at all the same.

Where is the Name Derived From? Oregano comes from a Greek word "oreganos" meaning "joy of the mountain".
Why is this Information so Important? Its not, it's just a fun fact!
What Part of the Plant is Used? Leaves
Most Interesting Historical Reference?
Did you know that Oregano is contained in Hildegard's Medicine Book? Hildegard of Bingen (1098-1179) was known as the first herbalist

What are the Plant Properties?  Purifying and purging.

What are the Documented Uses and Benefits of Oregano? Supports muscles after exercise and when used in combination with massage. Has cleansing properties. Raindrop Technique.

What is the Aromatic Affect on the Mind? Its sharp and herbaceous aroma makes one feel secure and safe.
What is Nan's Mental (Mindset), Emotional and Spiritual Interpretation of this Oil?
Oregano releases the fear of completion and thoughts of vulnerability. It is an oil that burns through negativity and cleanses clogged and stagnant energy by nature.
Use oregano to release feelings of inadequate, weak, or just can't- I have no support. Ask oregano to help you burn those stories and create a new story. Through choice you can choose a new story if you wish but you also need to be more commited to letting go of the old one.

What Chakra is Affected? Promotes opening of the solar plexus chakra.
What is the corresponding Chakra Color? Green
How Do I Use It?
Use diluted - 20:80 dilution (one part essential oil: four part of vegetable oil). Then,
Apply several drops (2-4) on location
Apply to chakras

Diffuse
Interested in Dietary Oregano Oil for Your Culinary Adventures?
Then check out Oregano Vitality Essential Oil!
Can this Oil be Used for Animals? Yes, use with HIGH dilution. Key oil used in Equine Raindrop, Raindrop for dogs, and cats. 
Note About Animal Use: Certain oils can be very toxic to cats especially those that are of poor quality and that are not therapeutic grade. Citrus and Pine products in particular. Please consult your vet if you are not sure about applying any essential oil to your pet.
What are the Safety Precautions? First, only use therapeutic grade essential oils for best results! One of the benefits of Oregano is that it is improved as a Food Additive (FA) by the FDA, food grade oregano oil is readily available on the market. Please remember, these are not the same oils and are often adulterated (changed).
One of the benefits of oregano oil is that is has no known contraindications and it is generally regarded as safe (GRAS).
This oil can cause extreme skin irritation (dilution is highly recommended). And may irritate the nasal membranes if inhaled directly from the bottle, so please be cautious.
If pregnant or under a doctor's care, consult your physician.
Essential Oil Trivia?
Did you know that Greeks used oregano essential oils?

Want to Purchase Therapeutic Grade Oregano Oil?
Go to the Oil Shop! Buy Oregano Oil here!
Tips and Testimonials from an Essential Oil User
Place on the bottom of your feet to support overall wellness.*

Have a Great Experience to Share About this Essential Oil?
Do you have a personal story to share about this Essential Oil? Please share it here!