Nan's Experience Essential Oils Membership provides Exclusive EO Training and Coaching on Transformation, Functional Wellness, Animal Topics and More!

FREE ACCESS to E-Merald Level with THREE Training Bundles!

 Click HERE to LEARN MORE and Get INSTANT ACCESS to E-merald Level Trainings!
Melaleuca Alternifolia Essential Oil
Benefits-Supports Healthy Skin!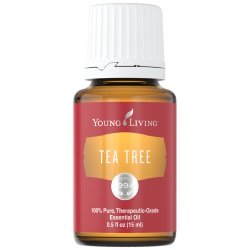 Melaleuca alternifolia Essential Oil supports healthy skin*. It is commonly referred to as Tea Tree Essential Oil or Snake Oil.
Because the benefits of tea tree oil are so recognized, it is no doubt one of the most popular essential oils of all times.
 It is found in many skin care and spa products that can beautify the appearance of our skin.*

Did you know that species of Melaleuca grow all over the world?
Yes, most of the time we immediately think of Australia. But, the Melaleuca species also grow in Guatemala, France, China and Florida! They love swampy areas, so the Florida Everglades is a perfect environment for one of the species!
Because there are so many species of Melaleuca and most companies don't label their bottles with the genus species, confusion and misuse is widespread. And it one of the most adulterated (chemicals added to it) oils on the planet along with rose, lavender, frankincense and eucalyptus species.
This is why in this section I have provided some of the most common species and what they are used for. Also, of course, is all the information you need for Melaleuca alternifolia essential oil.
It will tell you how to use it and what to use it for. It will also provide you with some fun suggestions, safety precautions for you and your pet!
As I receive new tips and testimonials for Melaleuca alternifolia essential oilthey will be added to the page, so check back frequently!
Buy Tea Tree or Melaleuca Alternifolia Essential Oil Here!


---
Experience Tea Tree or

Melaleuca Alternifolia Essential Oil

What is the Genus Species? Melaleuca alternifolia

Why is this Information Important? There are over 200 species of Melaleuca, and some species also have chemotypes. So this is definitely a plant you need to know a little information when selecting the essential oil you want to use!

A chemotype (CT) is a designation that tells you that the species has different chemical constituents. This usually occurs because the plant is grown in a different area under a distinct climate that alters the chemistry.

Chemotypes and species information is extremely important when you are selecting an oil.

Remember, even though they may share some similar chemical constituents they are not at all the same. And they are used for different purposes.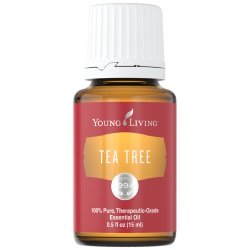 The most popular Melaleuca species are presented below:
Melaleuca alternifolia - This oil is commonly known as Snake Oil or Tea Tree Oil. It has two chemotypes, but both contain terpinen-4-ol or terpinenol-4. This is the constituent that provides the benefits we all love. Some of the chemotypes contain 1, 8 cineole as well.

Melaleuca quinquenervia - This oil is commonly known as MQV, Nerolina or Niaouli Essential Oil. It has several chemotypes, but all contain 1, 8 cineol and viridiflorol. MQV is supportive to healthy skin* and was used during World War II. It is very gentle and great for pet and animal use!

Melaleuca ericifolia - This oil is commonly known as Rosalina Oil or Lavender Tea Tree Oil. It has two chemotypes, but both contain linalol and 1, 8 cineol. Linalol is the constituent that makes it very similar to Lavender species. M. ericifolia contains 34-45 percent linalol. It is very gentle.

Melaleuca leucadendron - This oil is commonly known as Cajuput Oil. It has two chemotypes, but both contain 1, 8 cineol. This is the constituent that makes it very similar to Eucalyptus species such as radiata, polybractea and globulus.

Where is the Name Derived From? Melaleuca comes from a Greek word "melas" meaning "black" and the word "leukos" meaning "white". Dark leaves and white bark!

Why is this Information so Important? Its not, it's just a fun fact!

What Part of the Plant is Used? Leaves

What is the ORAC Value? I don't think it has been measured. But if you know, please let me know, and I will add it!

Most Interesting Historical Reference?

Did you know that the name Tea Tree was given by Captain James Cook? Captain Cook shortly after landing in Botany Bay, Australia in 1770 found that the leaves made a lovely spicy tea! The tea was used by the European Settlers from that day forward!

What are the Plant Properties? Soothing to skin, cleansing and purifying.

What are the Documented Tea Tree Oil Benefits and Uses? Supports healthy skin, reduces the appearance of blemishes, maintain the appearance of healthy-looking skin, combat pet and cooking odors.

What is the Aromatic Affect on the Mind? Melaleuca alternifolia essential oil is refreshing and cleansing. It has a strong herbaceous and woody scent.

What is Nan's Mental (Mindset), Emotional and Spiritual Interpretation of this Oil?
Melaleuca alternifolia essential oil eases mental stress and purifies the mind and body of emotional hurts. Once old hurts are released, the body can then change the behavioral patterns that led to the wounding to begin with.

This may be particularly helpful for those that play the victim or "poor me" role. The emotional roots are often associated with distrust of self or others, guilt and shame. Of all which, can be released with the assistance of Tea Tree.

What Chakra is Affected? This oil will actually expand all the chakras and then align them with the crown chakra.

What is the Corresponding Chakra Color? Yellow and blue.

How Do I Use It?

Use diluted - 50:50 dilution (one part essential oil: one part of vegetable oil). Then,
Apply several drops (2-4) on location

Apply to chakras

Directly inhale

Diffuse

Can this Oil be Used for Pets? Yes, however, use it diluted. I would NOT use it for cats or dogs unless it was of therapeutic quality! And use it topically, not internally.
MQV is a gentle species of melaleuca which is better for animal use. Still, I would search out an alternative oil for cats that has similar constituents.
With the horses, I choose to use it in a specialty blend, rather than use it alone. The blends I use are professionally made.

One of my favorite professionally blended oils for horse tails is Melrose Essential Oil.

Tea Tree or Melrose is fantastic for dog ear cleaning! Dilute with coconut oil and place in ear with cotton swap. Never directly drop essential oil in the ear! Add some lavender for calming.

Note About Animal Use: Certain oils can be very toxic to cats especially poor quality oils! Tea Tree, pine and citrus oils in particular when not therapeutic grade. Please consult your vet if you are not sure about applying any essential oil to your pet.
I only recommend using Young Living Oils on animals at this time.

What are the Safety Precautions? First, only use therapeutic grade essential oils!
Melaleuca alternifolia essential oil is Generally Regarded as Safe (GRAS) for internal consumption by the FDA. However, there are better oils to use for internal use that have similar properties.

Children under 6 years old should not use Melaleuca alternifolia essential oil as a dietary supplement. Children over 6 use cautiously.

Contact sensitization may develop with repeated use.
Consult a healthcare practitioner prior to use if you are pregnant, nursing, taking medication, or have a medical condition.

Essential Oil Trivia?

Did you know that the term Snake oil because Australian aborigines traditionally used it as a snake remedy?

You can see then, how when the United States was settled, Snake Oil became in popular demand. Unfortunately, many of the salesmen were selling Tea Tree that did not work? And they were named Snake Oil Salesmen!

Sorry to say, but there is still a great deal of this going on today! Please know your source and genus species of the oil you want to purchase!


Want to Purchase Therapeutic Melaleuca alternifolia Essential Oil?

Go to the Oil Shop! Buy Tea Tree or Melaleuca alternifolia Oil Here!

Tips and Testimonials from an Essential Oil User

Use Melaleuca alternifolia Essential Oil to cleanse and purify your work space or home from negative emotions or thoughts.

Have a Great Experience to Share About this Essential Oil?
Do you have a personal story to share about this Essential Oil? Please share it here!
Other Essential Oil Experiences
Click below to see contributions from other people who have tips on how to use essential oils! They were all written by visitors of the website.
Helped Ease Sunburn Not rated yet
When I was 18 and just graduated, my friends and I took a trip to Lake Powell, Utah where we spent a whole week lounging in the sun and boating. Of course …
Return from Melaleuca Alternifolia Essential Oil to Essential Oils forHair