Nan's Experience Essential Oils Membership provides Exclusive EO Training and Coaching on Transformation, Functional Wellness, Animal Topics and More!

FREE ACCESS to E-Merald Level with THREE Training Bundles!

 Click HERE to LEARN MORE and Get INSTANT ACCESS to E-merald Level Trainings!
Frankincense Oil Supports
 Healthy Skin and Is Grounding

Frankincense Oil, Olibanum Oil or Oil of Lebanon is a ancient essential oil used for spiritual connection and to support a healthy immune system. It is also a valuable ingredient in skin care products for healthy looking skin. For centuries this oil has helped us harness the power of our own connection on a emotional, spiritual and mental level! 
Useful for visualizing, improving one's spiritual connection, and centering, it has comforting properties that help focus the mind and overcome stress and despair.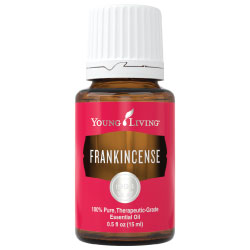 Frankincense is considered a holy oil in the Middle East and we know that it was given to Christ at the time of his birth. The uses and benefits of Frankincense date back way before the time of Christ to the Egyptians and Sumerians.

Today, we know through Chemistry that Frankincense contains sesquiterpenes that supports the part of the brain that controls emotions.

For years Frankincense has made the news and has been the center of much research.

Frankincense contains 8% sesquiterpenes and is 78% monoterpenes. Monoterpenes are known to be calming.

Unfortunately with popularity comes adulteration as with some of the other well known essential oils such as lavender, Melaleuca alternifolia essential oil (Tea Tree) and Eucalyptus species. Because there are many species of Frankincense and resins used today it can be confusing to the oil user. (See species information).

My favorite spiritual oils that contain Frankincense are 3 Wise Men and Transformation blends.
Sacred Frankincense

I also want to point out that there is another species of Frankincense that is available, Boswellia sacra or Sacred Frankincense. Studies have shown that this is the only Frankincense of the Oman region of the Middle East.

As I do receive new information and testimonials for Frankincense Oil, they will be added to this page. So check back frequently or subscribe to the Oil Blog so you don't miss a thing!

Please read below for more information on Frankincense Oil. It will tell you how to use it and what to use it for. It will also provide you with some suggestions, safety precautions for you and your pet!
Want to Purchase Therapeutic Frankincense Essential Oil?

Buy Frankincense Essential Oil Here!

---
Experience Frankincense Essential Oil
What is the Genus Species? Boswellia carterii

Why is this Information Important? There are several species of Frankincense that are grown in different parts of the Middle East. The carterii or sacra species have documented properties but it can be confusing.

The carterii species from Somalia and Boswellia sacra or Sacred Frankincense from Oman have wonderful balancing properties and they are the oils that I am most familiar with. But as I mentioned in the introduction so much of the Frankincense oil is being adulterated (changed) or synthetically made.

And most companies are selling it under the generic name Frankincense. So unless we know what the genus species is and where it comes from we really have know idea if it is the real thing or not!

What is the Origin of the Plant Name? The name Olibanum is derived from the Arabic word "al-luban" which means "that which results from milking".

Why is this Information so Important? Its not, it's just a fun fact!

What Part of the Plant is Used? Gum/resin

Most Interesting Historical Reference?

Did you know that Frankincense was traded over 5000 years ago in North Africa and on the Arabian Peninsula?

Did you know that Frankincense Oil was found in King Tutankhamen's tomb in Ancient Egypt? King Tut died in 1323 BC!

What are the Plant Properties? Calming and centering.

What are the Documented Uses and Benefits of Frankincense? Supports overall wellbeing*. Supports healthy immune system and healthy skin*.

What is the Aromatic Affect on the Mind? It is uplifting and centering. Has a sweet, balsamic and warm aroma with incense-like overtones.


What is Nan's Mental (Mindset), Emotional and Spiritual Interpretation of this Oil?
Frankincense oil has been used to awaken our spiritual awareness and connect with spirit for 5000 years or more. It will help us release parts of our ego which hold us back from connecting with our soul, as well as feelings of unworthiness and insecurity.

Once we are able to connect with our spiritual side, we can embrace our true purpose in the world and become more spiritually driven rather than ego driven.

Use Frankincense during meditation to connect with spirit and stay centered in meditation.

Most of the oils that are from trees (Western Red Cedar, Spruce, Pine, Palo Santo, etc) will provide stabilization, grounding and security to our being, physically and emotionally.

What Chakra is Affected? Opens the heart, throat, third eye and crown chakras.

What is the Corresponding Chakra Color? Gold

How Do I Use It?

Use diluted - 50:50 dilution (one part essential oil: one part of vegetable oil). Then,
Apply several drops (2-4) on location

Apply to chakras

Directly inhale

Diffuse
Interested in Dietary Frankincense for Your Culinary Adventures or Dietary Supplement?
Then check out Frankincense Vitality Essential Oil!

Can this Oil be Used for Pets? Yes. Have your animals smell it directly from the bottle or place a drop or two in your palm, then smell. Or place a drop in your palm and pet head to toe.

It is in many of the professionally made blends that I use at the farm for the horses frequently. The top four oils I use that contain Frankincense are Into the Future, Trauma Life, Acceptance and Valor.

Note About Animal Use: Certain oils can be very toxic to cats. Citrus and pine oils in particular that are not of therapeutic grade. Please consult your vet if you are not sure about applying any essential oil to your pet.
I only recommend using Young Living Oils on animals at this time.

What are the Safety Precautions? Only therapeutic grade essential oils should be used for best results.
Keep out of reach of children. Avoid using on infants and very small children.
Dilution recommended for topical use. Dilute before using on sensitive areas such as the face, neck, genital area, etc.
If pregnant or under a doctor's care, consult your physician.

Essential Oil Trivia?

Did you know that in the original Catholic Bible Olibanum was referred to as Francium incenseum, meaning "real, pure or true incense"? This is where the English version of "Frankincense" came from!

Did you know that Frankincense is referred to in the Bible over 52 times?
Want to Purchase Therapeutic Frankincense Essential Oil?

Go to the Oil Shop! Buy Frankincense Oil Here!

Tips and Testimonials from an Essential Oil User

Place a drop on your forehead (third eye) to assist with meditation!

Have a Great Experience to Share About this Essential Oil?
Do you have a personal story to share about this Essential Oil? Please share it here!
Return from Frankincense Oil to Essential Oils