Nan's Experience Essential Oils Membership provides Exclusive EO Training and Coaching on Transformation, Functional Wellness, Animal Topics and More!

FREE ACCESS to E-Merald Level with THREE Training Bundles!

 Click HERE to LEARN MORE and Get INSTANT ACCESS to E-merald Level Trainings!
Christmas Spirit Essential Oil
Brings Comfort, Peace and Joy Year Round!
Christmas Spirit Essential Oil is the best oil to use during the holidays! But it can bring comfort, peace and joy all year long!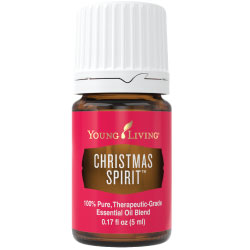 Diffuse it for that spicy holiday aroma, place it on pine cones or put it on the logs and throw them on the fireplace. Any way it is used, everyone will love it; and it will keep you in the spirit all year long!
Christmas Spirit blend relieves that occasional blue feeling and promotes happiness and wellbeing.

So can you think of a better oil to use during the holidays everyone seems to be stressed? It is the perfect solution!
This is a fun and easy reference guide for Christmas Spirit Essential Oil Blend. It will tell you how to use your oil blend and what to use it for. It will also provide you with some fun tips and testimonials!
As I receive new tips and testimonials they will be added to the page, so check back frequently!
Want to Purchase Therapeutic Christmas Spirit Essential Oil?
Go to the Oil Shop! Buy Christmas Spirit Oil Here!
---
Experience Christmas Spirit Essential Oil™
What is in Christmas Spirit Essential Oil Blend? There are three different therapuetic grade oils in Christmas Spirit Blend. They are listed below along with a brief description of each oil.
Do you want more Information about the Individual Oil? Just click on the name of the oil to find out other interesting information such as:
What Part of the Plant is Used?
What is an ORAC Value?
What is the ORAC of the Oil?
What are the Plant Properties and Uses?
Where is the Name derived from?
The Most Interesting Historical Reference?
And more!
What are the Documented Uses for Christmas Spirit Essential Oil? Anger, occasional blue feeling, emotional upheaval, happiness, emotional heart, bring joy to heart, joyous, protection, stress and unhealthy environment.
What is the Aromatic Affect on the Mind? Its spicy aroma is peaceful and protective.
What is Nan's Mental (Mindset), Emotional and Spiritual Interpretation of this Oil? 
Christmas spirit helps us to embrace the spirituality and emotions of the season. It helps us to be grateful for our gifts and freely give to others with an open heart. It will release cold feelings and ungratefulness.

It allows us to express joy and feel protected; and release negative emotions of occasional blues, insecurity and low self worth.
Allow it to reconnect to the childlike play energy of Christmas morning or the eternal innocent energy of the divine.

What Chakra is Affected? Opens the solar plexus and heart chakras.
How Do I Use It?
Use diluted - 50:50 dilution (one part essential oil: one part of vegetable oil) or more. Then,
Apply several drops (2-4) to wrists, over heart, neck and feet;
Apply to chakras;
Wear as a perfume or cologne;
Directly inhale; or
Diffuse.
Can this Oil be Used for Animals? Yes
Note About Animals: Certain oils can be very toxic to cats. Citrus products and oils in particular when they are not of therapeutic grade! Please consult your vet if you are not sure about applying any essential oil to your pet.
What are the Safety Precautions? Repeated topical use can result in extreme contact sensitization. Can result in skin irritation; therefore dilution maybe necessary. Dilute before using on sensitive areas such as the face, neck, genital area, etc.
Keep out of reach of children. Avoid using on infants and very small children.
If pregnant or under a doctor's care, consult your physician.
Want to Purchase Therapeutic Christmas Spirit Essential Oil?
Go to the Oil Shop! Buy Christmas Spirit Oil Here!
Tips and Testimonials from an Essential Oil User
Diffuse it in your home to create the aroma of the Christmas Season anytime!
Place on pine cones or logs to burn on the fireplace!
Have a Great Experience to Share About this Essential Oil?
Do you have a personal story to share about this Essential Oil? Please share it here!
Return from Christmas Spirit Essential Oil to Essential Oils Blends A-D