Nan's Experience Essential Oils Membership provides Exclusive EO Training and Coaching on Transformation, Functional Wellness, Animal Topics and More!

FREE ACCESS to E-Merald Level with THREE Training Bundles!

 Click HERE to LEARN MORE and Get INSTANT ACCESS to E-merald Level Trainings!
Cumin Seed Vitality Essential Oil
Cleanse and Detoxify with Spice!

Cumin Seed Vitality Essential Oil supports healthy cleansing and detoxification by supporting healthy liver function*.
It has been used for thousands of years by many cultures including the Egyptians, Greeks, Romans and Middle Eastern cultures.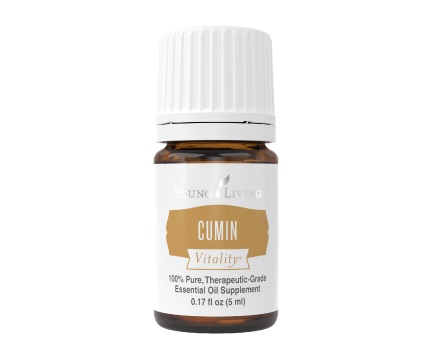 Want to Spice Up Your Life?
Then use cumin seed to add spicy and amazing flavor to your Mediterranean, Indian and West Indian dishes! Marinades, sauces, rice and more will love this rich addition.

Want to Use it to Support Immunity or Provide Antioxidant Support?

Great! Place a few drops in a capsule and take as a dietary supplement to support liver function, ease digestive discomfort or promote cleansing*. Either way Cumin Seed Vitality will be a great addition to your oil collection!
Want More Information on Cumin Seed Essential Oil?
Keep reading below! It will tell you how to use it and what to use it for. It will also provide you with some fun suggestions, safety precautions for you and your pet!
As I receive new tips and testimonials for Cumin oil they will be added to the page, so check back frequently!
Want to Purchase Therapeutic Cumin Seed Vitality Essential Oil?
Go to the Oil Shop! Buy Cumin Seed Vitality Oil Here!
---
Experience Cumin Seed Vitality Essential Oil
What is the Genus And Species? Cuminum cyminum
Why is This Information Important? Cuminum typically can have hybrids and are prone to fungal infection. Therefore, it is important to know your source. It is a good habit to purchase your oils using the common name and scientific name (genus species) as well. Too many companies are selling oils generically and they are not for therapeutic use!
What is the Origin of the Plant Name? Arabic, Hebrew and Greek roots.

Why is this Information so Important? Its not, it's just a fun fact!
What Part of the Plant is Used? Seed
What is the ORAC Value? 50,372 µTE/100g
What Does this Number Mean? ORAC stands for Oxygen Radical Absorbance Capacity. It tells you the antioxidant capacity of a food item. This was developed by the USDA researchers. For instance: Oranges = 750; Clove = 1,078,700. Wow! The number for clove is NOT a typo!
Most Interesting Historical Reference?
Did you know the Egyptians used Cumin for cooking and in their mummification formulas?

What are the Plant Properties? Cleansing, detoxifier, antioxidant and flavorant*
What are the Documented Uses for Cumin Seed?
Cooking and culinary uses.
Supports healthy liver function*
Provides cleansing and detoxifying properties*
Supports healthy digestive system*
Eases digestive discomfort*
Contains antioxidant properties and provides antioxidant support*
Supports a healthy immune system*
Want to Learn about Nan's Mental (Mindset), Emotional and Spiritual Interpretation of this Oil?
Cumin oil has a protective quality and definitely repels negative influences through its firey, spicy and cleansing properties.
It also has an interesting "hold" on things so it would'nt be an oil to use if you feel stuck or needing to get things moving.
This would be an oil to use if you want to anchor something whether it is an idea, a home, or even a relationship. Understand, this is different than grounding. Energies are very subtle and have different functions in my world. Even if you anchor a boat, at one point you want to pick up anchor and move on.
You could also use this to "stop something in it's track" or put the brakes on something quickly. So this would work very well with/for ellusive or chaotic energies; or even energies you need to observe to know what you do with them.

How Do I Use It?
Use undiluted as:

Dietary Supplement: place several drops in capsule with olive oil and take internally. If you prefer dilution, use 50:50 dilution-one part essential oil: one part vegetable oil.
Place in favorite sauce, soup, marinade or dip recipe.

Aromatic - Diffuse
Can this Oil be used for Animals? Yes

I only recommend using Young Living Oils on animals.

Note About Animal Use: Certain oils can be very toxic to cats. Pine and citrus oils in particular that are not of therapeutic grade! Please consult your vet if you are not sure about applying any essential oil to your pet.
What are the Safety Precautions? Only therapeutic grade essential oils should be used for best results.
There are many Cumin uses because it is Generally Regarded as Safe (GRAS). Although it may be used as a dietary supplement, it is advised not to use it in this manner for children under 6 years of age.
If pregnant or under a doctor's care, consult your physician. Use with caution during pregnancy.
Non-GMO certified!

Essential Oil Trivia?
Did you know that cumin is a member of the parsley family? Yes and its the main ingredient in curry!

Did you know that Cumin loves a HOT climate? Yes normally needs 3-4 months of heat to be cultivated properly.

Want to Purchase Therapeutic Cumin Seed Vitality Essential Oil?
Go to the Oil Shop! Buy Cumin Seed Vitality Oil Here!
Tips and Testimonials from an Essential Oil User
Place Cumin Seed Vitality Essential Oil with Coriander Vitality to create an awesome marinade or sauce!

Return from Cumin Seed Vitality Essential Oil to Vitality Dietary Essential Oils Collection