Nan's Experience Essential Oils Membership provides Exclusive EO Training and Coaching on Transformation, Functional Wellness, Animal Topics and More!

FREE ACCESS to E-Merald Level with THREE Training Bundles!

 Click HERE to LEARN MORE and Get INSTANT ACCESS to E-merald Level Trainings!
Mister Essential Oil - 
Healthy Male Support

Mister Essential Oil is a remarkable blend of oils that was designed specifically to balancing male energy and supporting men's overall emotional and mental wellbeing.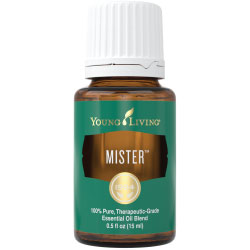 Mister complements Young Living's Prostate Health Supplement. This herbal complex  includes all the essential oils in Mister, plus saw palmetto, pygeum africanum, wild yam, blessed thistle, zinc and more. Saw Palmetto, and pygeum africanum have shown to be highly effective natural remedies support male glandular system and maintaining healthy, normal prostate function*.
Mister is recommended for men age thirty and over.
This is a fun and easy reference guide for Mister Essential Oil Blend. It will tell you how to use our oil blend and what to use it for. It will also provide you with some fun tips and testimonials!
As I receive new tips and testimonials they will be added to the page, so check back frequently!
Want to Purchase Therapeutic Mister Essential Oil?
Go to the Oil Shop! Buy Mister Oil Here!

---
Experience Mister Essential Oil™
What is in Mister Essential Oil Blend?
There are six different therapeutic grade essential oils in Mister. They are listed below along with a brief description of each oil.
Sage Essential Oil (Salvia officinalis) This essential oil may help to uplift and aid with mental fatigue. It has been recognized for its ability to strengthen the senses and vital centers.

Myrtle Essential Oil (Myrtus communis) is supportive of skin, and hair.  It is also helpful for meditation and lifting the spirit.
Lavender Essential Oil (Lavandula angustifolia) can help you relax, wind down before bed and even ease stress. Its balancing properties create a wonderful relaxing atmosphere when diffused.

Fennel Essential Oil (Foeniculum vulgare) The Benefits of Fennel date back to the ancient Egyptians.

Peppermint Essential Oils (Mentha piperita) is one of the most highly regarded herbs for supporting and soothing. It is also a key oil in the Raindrop Technique.
Blue Yarrow Essential Oil (Achillea millefolium)

Want More Information About the Individual Oil? Just click on the name of the oil to find out other interesting information such as:
What Part of the Plant is Used?
What is an ORAC Value?
What is the ORAC of the Oil?
What are the Plant Properties and Uses?
Where is the Name derived from?
The Most Interesting Historical Reference?
And more!
What are the Documented Uses for Mister Essential Oil? Balance, denial, deodorant, supports male sexual energy and performance.

What is the Aromatic Affect on the Mind? Emotionally relaxing and balancing.
What is the Nan's Mental (Mindset), Emotional and Spiritual Interpretation of this Oil?
Mister promotes the emotions of forgiveness, peace and self worth. It helps us release emotions of anger and self-esteem issues possibly resulting from negative childhood experiences. This oil will help you let go and forgive your past and embrace what happens in life as a learning experience.
This will help men through transitions and cycles especially related to life changes physically and emotionally. Use to embrace those changes and "age gracefully" as they say.
For women, this oil can help bring a balanced masculine energy to your feminine side.

What Chakra is Affected? Opens the root and sacral chakra.
How Do I Use It?
Use NEAT (undiluted) then,
Apply several drops (2-4) to lower back, pelvis and ankles
Add several drops (2-4) to bath water;
Apply to chakras;
Directly inhale; or
Diffuse.
Can this Oil be Used for Animals? Yes
Note About Animals: Certain oils can be very toxic to cats. Citrus products and oils in particular that are not of therapeutic grade. Please consult your vet if you are not sure about applying any essential oil to your pet.
What are the Safety Precautions? Mister essential oil should not be used on children less than 18 months of age. Additionally, it should be used with caution by those who are susceptible to epilepsy. This oil should be avoided during pregnancy.
If pregnant or under a doctor's care, consult your physician.
This oil is EarthKosher Certified!
Want to Purchase Therapeutic Mister Essential Oil?
Go to the Oil Shop! Buy Mister Oil Here! 
Tips and Testimonials from an Essential Oil User
Dilute 1:15 for full body massage!
Place around the inside of the ankle

Have a Great Experience to Share About this Essential Oil?
Do you have a personal story to share about this Essential Oil? Please share it here!
Return from Mister Essential Oil to Oil Blends I-M