Nan's Experience Essential Oils Membership provides Exclusive EO Training and Coaching on Transformation, Functional Wellness, Animal Topics and More!

FREE ACCESS to E-Merald Level with THREE Training Bundles!

 Click HERE to LEARN MORE and Get INSTANT ACCESS to E-merald Level Trainings!
Oolong Tea Benefits -
Antioxidant Support*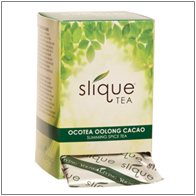 Oolong tea benefits include that it is rich in flavonoids, a dietary compound generally associated with helping maintain certain normal, healthy body functions; may minimize appetite by providing a sense of fullness and provide antioxidant support*!
It also contains polyphenols, which may be useful as part of a regular weight-management regimen if combined with a healthy diet and exercise.
Experience Oolong Tea Benefits Here!

What are the Benefits of Oolong Tea offers:
The benefits of Slique Oolong Tea are provided below. Slique Oolong Tea has a combination of all natural herbal weight loss plants and essential oils, thereby increasing the benefits of the leaves tenfold!
Here are the various benefits!
Supports healthy weight management program goals* including those that are special dietary restrictions.

Contains natural antioxidants which protect the body against free radicals. It is free radicals that create cell oxidation and damage and are known to contribute to aging.
Natural energy boosting herbs that contain natural caffeine.
Contains inulin fiber which supports healthy probiotic growth and digestive health*

Contains Flavonoids which are one of the most potent forms of antioxidants.

Oolong tea contains polyphenolic compounds which support healthy body functions*.
With all these oolong tea benefits, why not give Slique Tea a try today!
To purchase at The Oil Shop, click here! 
Return from Oolong Tea Benefits to All Natural Herbal Weight Loss