Nan's Experience Essential Oils Membership provides Exclusive EO Training and Coaching on Transformation, Functional Wellness, Animal Topics and More!

FREE ACCESS to E-Merald Level with THREE Training Bundles!

 Click HERE to LEARN MORE and Get INSTANT ACCESS to E-merald Level Trainings!
Seedlings Natural Diaper Rash Cream
Natural Diaper Rash Solutions!

Seedlings Natural Diaper Rash Cream with therapeutic grade essential oils and non-nano zinc oxide. Natural remedies for diaper rash should include Over the Counter (OTC) Seedlings all natural baby products! Relieves, treats and prevents diaper rash naturally!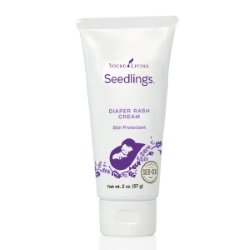 This natural diaper rash remedy is just what Mom ordered as it's made with 100 percent naturally derived ingredients that are not harmful to newborn infants, babies and children of any age.

The unique formulation contains a soothing blend of lavender and helichrysum essential oils along with cocoa butter and sunflower oil.
Here are some other great benefits:
Helps relieve, treat and prevent diaper rash
Reduces the duration and severity of diaper rash when applied at the first sign of redness
Soothing on contact and can provide immediate relief
Reduces redness and irritation

Seals out wetness and supports skin moisture
Protects skin and acts as a physical barrier to irritants
Rubs in easily and gently
Extra gentle, mild formula developed specially for infants' delicate skin
Made with 100 percent naturally derived ingredients, including 100 percent pure essential oils
Made with non-nano zinc oxide approved for the treatment and prevention of diaper rash
Dermatologist tested and hypoallergenic
Vegetarian friendly
Formulated without synthetics, parabens, lanolin, phthalates, animal-derived ingredients, petrochemicals, synthetic preservatives, synthetic fragrances, or synthetic colorants
This is an easy reference guide for Seedlings Natural Diaper Rash Cream. It will tell you how to use your oil blend and what to use it for. It will also provide you with some fun tips and testimonials!
As I receive new tips and testimonials they will be added to the page, so check back frequently!
Want to Purchase OTC Seedlings Natural Diaper Rash Cream for your Baby? I do!

Go to the Oil Shop! To purchase click here! 
Check out the Whole Line of Seedlings Natural Baby Products Here!
---
Experience Seedlings Natural Diaper Rash Cream™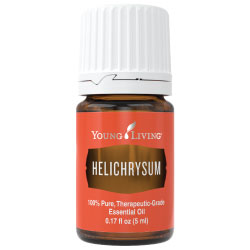 What Essential Oils are in Seedlings Baby Rash Cream?
The are several essential oils in this cream. They are listed below along with a brief description of each oil.
Lavender Essential Oil (Lavandula angustifolia) can help you relax, wind down before bed and even ease stress due. Its balancing properties create a harmonizing atmosphere when diffused.
Helichrysum Essential Oil (Helichrysum italicum) known for its restorative properties and provides excellent support to the skin, and nervous system*.

What is in this Baby Rash Cream?
Here is the additional ingredient listing. Please see above for link to the oils :). This is an approved FDA Over The Counter (OTC) product.
Active ingredients see label below: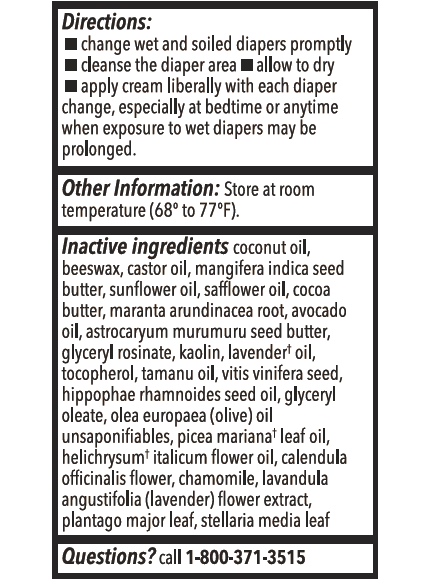 Active Ingredients: Non-Nano Zinc Oxide (14%)
Do you want more Information about the Individual oil? Just click on the name of the oil to find out other interesting information such as:
What Part of the Plant is Used?
What is an ORAC Value?
What is the ORAC of the Oil?
What are the Plant Properties and Uses?
Where is the Name derived from?
The Most Interesting Historical Reference?
And more!
What are the Documented Uses for Seedlings OTC Cream? Prevent, relieve and treat diaper rash, skin irritation, moisturizing and hydrating infant and baby skin, reduce redness and provide moisture barrier.

What is the Aromatic Affect on the Mind? Calming yet refreshing.

How Do I Use It?
Change wet and soiled diapers promptly. Cleanse the diaper area and allow to dry. Apply cream liberally with each diaper change, especially at bedtime or anytime when exposure to wet diapers may be prolonged.
Can this Product be Used for Animals?
Yes, absolutely! Soothe irritated skin. Often times use on horse muzzles that are irritated or sunburn. Use cautiously for cats.

Note About animals: Certain oils can be very toxic to cats. Citrus products and oils in particular that are not of therapeutic grade! Please consult your vet if you are not sure about applying any essential oil to your pet.
What are the Safety Precautions? Over the Counter (OTC). FDA Approved. These statements HAVE been approved by the FDA.

Precautions:

For external use only. Use only as directed.

Do not get in the eyes.

Keep out of reach of children to avoid accidental ingestion. If swallowed, get medical help or contact a Poison Control Center right away.
Stop USE and Consult Your Doctor if:
Symptoms persist for more than 7 days or clear up and occur again within a few days
Want to Purchase OTC Seedlings Natural Diaper Rash Cream for your Baby? I do!

Go to the Oil Shop! To purchase click here! 
Tips and Testimonials from an Essential Oil User
Use this cream in conjunction with Gentle Baby Essential Oil to ease discomfort.

Return from Seedlings Natural Diaper Rash Cream to Essential Oil Products for Babies