Nan's Experience Essential Oils Membership provides Exclusive EO Training and Coaching on Transformation, Functional Wellness, Animal Topics and More!

FREE ACCESS to E-Merald Level with THREE Training Bundles!

 Click HERE to LEARN MORE and Get INSTANT ACCESS to E-merald Level Trainings!
Yuzu Essential Oil and
Yuzu Fruit Benefits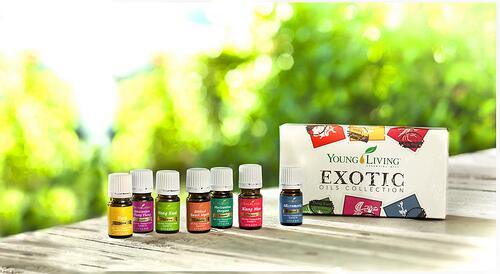 Yuzu Essential Oil is hydrodistilled from the rind and has relaxing properties. 
Yuzu contains D-limonene which is contained in the peels of citrus fruits such as grapefruit, tangerine and lemon. Like other citrus oils, Yuzu contains limonene. 
Yuzu improves clarity yet is calming to the body. In Japan, it has been used to enhance relaxation in the bath and to promote sleep. Use to unwind before bed time, or to increase focus.
This oil is contained in Young Living's NingXia Red to enhance flavor and increase the antioxidant effects and the amount of Vitamin C. Yuzu contains more Vitamin C than the other citrus fruits.
Read below for more information on Yuzu essential oil and how to use it and what to use it for. This section will also provide you with some fun suggestions, safety precautions for you and your pet!
As I receive new tips and testimonials for Yuzu Essential Oil they will be added to the page, so check back frequently!
Want to Purchase Yuzu Essential Oil?
 Sorry this oil is not available. Go to The Oil Shop to check out alternatives!

---
Experience Yuzu Essential Oil

What is the Genus Species?  Citrus junos
Why is this Information Important?  It's always important to know the genus species of your oil. Just the common name on the bottle doesn't really tell you exactly what you're getting.
What is the Name Origin?  Yuzu grows in Japan. The tree originated from China and is now called ch'êng tzu. It also was called Chu gan tze or Maggot Orange: Chu meaning bitter or bad smell and gantze meaning orange.
Why is this Information so Important?  Its not, it's just a fun fact!
What Part of the Plant is Used?  Hydrodistilled from the rind.
Most Interesting Historical Reference?
Did you know that Yuzu was originally from China? Yes, Yuzu was introduced to Japan sometime between 538-710 AD.
What are the Plant Properties? Cleansing and calming.
What are the Documented Uses and Benefits of Yuzu? Promotes relaxation; and unwind before bed time.

What is the Aromatic Affect on the Mind? Its fresh and citrus aroma is very relaxing to the body but provides clarity to the mind.
What is Nan's Mental (Mindset), Emotional and Spiritual Interpretation of this Oil?
Yuzu gently centers and softens the body and helps us to be present. It connects and opens the right brain vs. lemon which has more of an effect on the left brain. This allows us to be more in touch with our creative side.
It releases the emotions of unimportant, insignificant and worthless; and helps us to respect and value ourselves on a deeper emotional level.  This will help those with addictions and those that have been around people that are verbally derogatory. It will help people find their own identity.

I get this will also help animals who have come from emotionally unhealthy homes and have experienced emotional upheaval. It will help them understand their own place in the human world by helping them see their own self worth which will create their own sense of identity.
See the emotional wellness section for more information on oils and emotions.

What Chakras are Affected?  Root, sacral, solar plexus and throat chakras.
What is the Corresponding Chakra Color? Orange
How Do I Use It?
Use diluted - 50:50 dilution. Then,
Apply several drops (2-4) on location

Apply to chakras
Directly inhale
Diffuse

Can this Oil be Used for Animals?  Yes, use to increase concentration in training and reduce stress. Also see above under emotional.
Note About Animal Use: Certain oils that are not therapeutic grade can be very toxic to cats. Citrus and pine products and oils in particular.  Please consult your vet if you are not sure about applying any essential oil to your pet.
What are the Safety Precautions? Only therapeutic grade essential oils should be used for best results.
At this time, I do not have information on the FDA designation for Yuzu. I would assume that it is Generally Regarded as Safe (GRAS) since it is in many food products; and is similar to orange and lemon.
I only recommend using Young Living Oils on animals at this time.

Essential Oil Trivia?
Did you know that Yuzu rinds are traditionally placed in baths to encourage relaxation!
Did you know that Yuzu grows on the mountains of Shikoku Island in Japan? Yes, orchards line the beautiful hills of this wonderful island!
Want to Purchase Yuzu Essential Oil?
Go to the Oil Shop! Not yet available!

Tips and Testimonials from an Essential Oil User
Diffuse Yuzu with Citrus Fresh to ease stress and promote calmness. Or add it to Citrus Fresh and place in water.