Chigger Bite Remedy - Easy
Application with Essential Oils!
A chigger bite remedy can be easily made with therapeutic grade essential oils. They are an easy and natural alternative to traditional pharmaceutical solutions.
Chigger bites are often confused with tick bites because of the red bumps they create. However chiggers do not transmit infectious disease and one usually can not see them because they are so small! Also they usually bite at the feet and ankles; and itching usually follows pretty quickly.
Essential oils can be applied to the chigger bites to relief the itching quickly. And we can use oils to repel chiggers as well!
What Essential Oils do I use for Chigger Bites?
These oils work the best for chigger bites:

• Lavender Essential Oil

• Thyme Essential Oil

• Thieves Essential Oil

• Tea Tree or Melaleuca alternifolia Essential Oil

Apply 1-2 drops directly on the bite or dilute as required. Place it on the bite up to four times per day.
Valerie Ann Worwood suggests this chigger remedy in her book The Complete Book of Essential Oils & Aromatherapy:

• 10 Drops of Thyme Essential Oil

• One Teaspoon of Alcohol
Apply directly on the bites every three hours for the first day. Then apply lavender NEAT until the bumps have subsided. One could also place this mixture in a glass sprayer bottle and spray it on!
Can we use Essential Oils to Make a Chigger Repellent?
Definitely, review the section on tick repellent and the fly spray section that lists essential oils that have natural insect repelling properties. Click on those links for more information!



It's Here!
Using Essential Oils for People and
their Animals
Online Training Course!

Video Course that you can Watch from Home!
---
Sign Up for the
Free E-Zine!
And Receive
a copy of
How Therapeutic Essential Oils Help Us Recover our Emotional Wellbeing One Oil at a Time!
---

Free Teleseminar! Break through Barriers with Essential Oils Now!
Listen to Nan's Life Changing Seminars Now!
---
---
Experience Essential Oils
on Facebook


---
The Oil Shop is Open!
Searching for
Therapeutic Grade Essential Oils
Online?
Look no further! Place your order at our online essential oil store, The Oil Shop!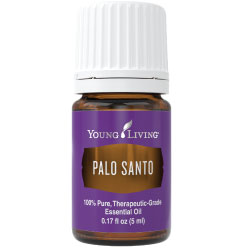 For Canadian and international orders please contact me with a product request and shipping address for a quote today!
---