Home Remedies for Stress should
Always include Essential Oils
Are you looking for help with stress?
Would you like to stop fear and panic organically?
Well, you have come to the right place! Essential oils can help manage and prevent stress in so many ways.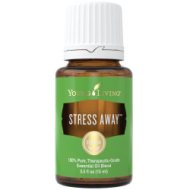 How and why are Essential Oils great home remedies for Stress?
First, essential oils are convenient, quick and easy to use. You can wear them during the day, diffuse them in your home or work place, or simply keep them in your pocket.
Essential oils can be used in massage, and to enhance meditation and promote well being. Read through the Use Section for more ideas!
Essential oils are organic substances from the volatile liquid of plants. The essential oils support the body to come back into balance without harmful side effects or chemical based products.
Making sure the oils are pure, therapeutic grade is important because a majority of the oils on the market are for aromatic use only, or contain chemicals that may be harmful to the body.
Essential oils can immediately penetrate cell membranes and cross the brain-blood barrier in seconds reaching the emotional center of the brain.

Why is this important?
The emotional center where all the emotions are stored. Stress, anger, fear and joy all originate from here!
And, the hypothalamus is responsible for sending out chemical messengers that effect everything! Including our energy, mood, or state of stress!
So, just by…
Inhaling essential oils, we can begin to release and ERASE stress, or any emotional trauma! This makes them perfect help in combating stress.
What is the Difference between Stress and Anxiety?
Stress and anxiety are often confused and can be misunderstood easily! So, I have provided definitions for the readers below.
What is Stress?
Stress is the body's response to stimuli which can be from many different sources. And it can be positive or negative. For instance, exercise is very positive stimuli but it can also be negative to the body. It can help release stress from home or work, but overdone, it can place too much stress on the muscles and create over exertion and soreness.
What is Anxiety?
Anxiety is a medical condition that will NOT be addressed here. It creates an emotional and physical response in the body. If we do not recognize the symptoms of anxiety, or do not learn to manage it, then it can affect our physical and emotional well being. Please consult a medical professional if you feel you have or you do have Anxiety.

What are some of the Physical Body Systems that are Affected by Stress?
Honestly, all of them. Here are the main systems that are affected.
Use oils to support healthy body systems when under stress.
Respiratory

Cardiovascular

Digestive

Immune

Endocrine

Skeletal/Muscular

What are some of the Emotional and Mental Affects of Stress?
Fear – losing control, cant change and overwhelm.

Apprehension – feelings of insecurity and overwhelm.

Mood – not consistent, irritability, sadness.

Concentration – may be harder to maintain focus and receive clarity.
Negative Mind Talk - focusing on the negative.

So, when we speak of stress, then we must look at the physical, mental and emotional components. Essential oils can help from the respect that they support physical, emotional, and mental wellbeing.
Want to Learn more about Stress and How to ERASE it?
Then go to Experience Stress Free Living for more tips. And pick up a copy of Nan's book, Stress Less: Transforming Stress to Success!

What Oils are Best used as Home Remedies for Stress?
Depending on the books and literature you read, there are many oils that help with this. This does not include professionally made blends that can be designed specifically to ease stress, such as Stress Away.

I have divided the oils in three categories. Understand that oils always have some overlap because they don't just have one property.
And everyone's body chemistry is different. So what may be best for one person, may not be best for another.
My suggestion is as always, select one or two oils (or a blend) to use and explore what works best for you. Write down your experiences so you can recognize and remember the changes!
The three categories are:
Essential Oils that address Emotional Component

Essential Oils that support Physical Component are Tonics. They will support healthy body systems; and proper function.

Essential Oils that address Fear

What Oils Support the Emotional Component?
Oils that have properties that will calm and relax the body. These oils will address the emotional component of stress.
The top choices for oils that are calming and relaxing are listed below. Click on the specific oil to see how to use it and find other helpful tips!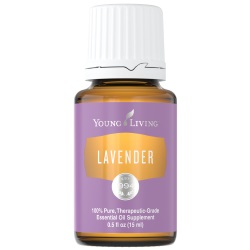 These are the best professionally made blends:
Most of these oils listed here for home remedies for stress.
What Oils Support the Mental Component?
Oils that have properties that will ease mental mind chatter and negativity and bring mental clarity and greater focus. These oils will address the mental component of stress.
Click on the specific oil to see how to use it and find other helpful tips!
What Oils Support the Physical Component?
The oils that will support the physical components of stress are listed here and are considered tonics. Click on the specific oil to read more information on how to use it and what it is used for.
What Oils Support the Release Fear?
Essential Oils that will immediately ground the body and bring the body back into alignment with the mind; and keeps you present in the moment.
The top choices are listed below. Click on the specific oil to see how to use it and find out other helpful information.
These are the best professionally made blends:
I hope you can now see how essential oils can support your mind, body and spirit in ERASING stress.

You can use them alone or you can easily combine them with one the other relaxation techniques such as yoga, tai chi, or meditation you may already use. It is that fun and simple!
Look through the website to discover additional ways to use essential oils and improve the quality of your life!
Return from Home Remedies for Stress to Experience Essential Oils