Nan Martin, LSH, CRTS
and
Experience-Essential-Oils.com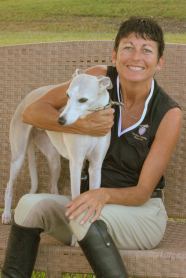 About Nan Martin and Experience-Essential-Oils.com.  The idea for this site came to me three years ago when I was researching essential oils. At the time I was at the early stages of my journey, and I needed to stay focused on learning not building a website.

In 2009, the company I selected to develop my website, Site Build It (SBI), started an instructor based course that would walk you through building your website. I knew immediately this was for me and that it was time to move forward.

I didn't want to give SBI the reins, but I didn't want to figure it all out on my own either. Plus, I loved the thought of having a mentor as a traveled this new road.

My idea was to create a website that was easy and fun for not only those who use the oils, but for those in search of hope and opportunity. People who don't know anything about the oils.

Most of the oil sites are set up so you need to have some knowledge of the oil you are looking for. Here I present the most common challenges people have today. Then match the oils to help those challenges. The information comes from over thirty different books, my own and other people's experiences.

Once people have good quality information, then it is up to them to choose their way. Most of the time, people can intuitively choose the oil that is right for them. Even if it is by mistake!

Anyway, SBI has been a great partner in my website journey. It would have cost me over $10,000 or more to create a website like this through a designer, so I feel blessed that I found them. I do recommend them and if you are interested in learning more about SBI, click below on the link.
About Nan Martin, Her Passions and Discoveries
This is the story of how I got introduced to essential oils. I know it is lengthy, but I am compelled to share it with you.

I'm sure there is a piece of you that will connect with one part of my story and you will be inspired. Follow that inspiration to your heart and explore a new part of you.

Read as little or as much as you like. Enjoy your adventure and don't forget to e-mail me with questions or thoughts! Happy Hunting!


To contact Nan Martin, Click here

Nan Martin's Awakening towards Healing
- An Alternative Choice
I have a passion for learning and exploring that is never-ending. I also have always had a connection to nature and animals as far back as I can remember.

I learned to ride horses at age 5 and have competed most of my life in the equestrian discipline of hunters and jumpers. I still teach and train through my business Nan E. Martin Equestrian Services in South Florida.

I obtained my BA and MS Degrees in Environmental Science and Engineering. And worked as an environmental consultant for 13 years.

I assessed contamination risk/exposure to humans and the environment, cleaned up hazardous waste sites and provided safety oversight. It was fascinating work and I loved it, but eventually I left corporate for a more peaceful and fulfilling lifestyle.

My interest in holistic modalities and medicine become apparent after I slipped and fell while working on a boat. I severely injured my neck and back, and was in extreme pain.

I was told to stay on my back for two weeks (or more), or until my back spasms stopped. I was also sent home with prescription muscle relaxants and pain killers.

I took the medicines once, but I was so foggy and incoherent I stopped. My body instinctively just didn't want them. I have a high pain tolerance so I roughed it.

Several months later I still was in pain and becoming progressively worst. A friend suggested I go see her Chiropractor who is from the Applied Kinesiology (AK) school of thought. He told me my back and neck had healed incorrectly. All the curvature in my neck was gone and that was creating pain throughout my body.

His recommendation was weekly visits and medical grade herbal supplements. Surely and slowly I recovered under his guidance.

And this is when I first knew that the injury and recovery had changed my life forever. I continued to use AK chiropractors and alternative health care professionals for my medical advice and care and still do today.

Discovery of the Hidden Treasure
It was in 2006 when I moved back to Florida, that my chiropractor first introduced me to therapeutic grade essential oils. I had used essential oils in the past with little or no results, so I was hesitant, but he assured me that these oils were different.

He told me I had been using fragrant grade oils. His words: "Smell nice, but they don't work!" If you knew Dr. Owen, then you also knew he didn't sugar coat anything!

And in fact, he was right. Each visit I came in with another oil testimonial and left with a different oil. Finally, I was getting the results I wanted for myself, my students, friends and the horses!

It was then I knew that Essential Oils were part of the missing puzzle piece that I was looking for to improve my physical and emotional well being.

Shortly after, having researched essential oils on-line and the companies who sold them, I became a member of Young Living Essential Oils, the same company Dr. Owen was affiliated with (Dr. Owen has since passed on).

This was the beginning of an incredible journey into my personal healing that I could have never imagined. I spent thousands of hours reading, learning and researching essential oils. And during this process I also worked on clearing most of my own emotional baggage which led to the opening of my own intuitive gifts. Which are an integral and significant part of what I do.

I am fascinated by the topic of therapeutic grade essential oils and thrilled by the breakthroughs people and their pets are having! Their lives change on an emotional, physical and spiritual level just by using the oils. It is like a door opens in their lives.

Recently, I took an intensive through CARE (Center for Aromatherapy Research and Education, Inc.)to learn more about Raindrop Technique, Applied Vitaflex and Emotional Release. These are all modalities where Young Living essential oils are used.

Following a combined Vitaflex and Raindrop session, all of us measured over a 1/2 inch taller! Some people up to an inch! We measured each participant before and after the session so the proof was right there taped on the wall for us to see.

The oils, like us, are gentle and friendly facilitators of our own true healing that God has provided for us! Thank you universe!

Where do I Go from Here?
I have now combined most of my earthly skills and have found a few new ones in the process! How exciting is that!

I became a Licensed Spiritual Healer (LSH) in February 2010 and a CARE Certified Raindrop Technique Specialist(CRTS) in March 2011. As a CRTS, I am allowed to practice raindrop legally in all 50 states, as well as, the 10 provinces of Canada. I am in process of becoming a Certified CARE Instructor in 2012 and am currently certified to the level of CARE Intern as of January 2012.

I also have formalized my intuitive coaching and clearing sessions. This work is so powerful as it helps people and their animals to break through emotional and physical patterning and blockages instantly! It is life changing work that creates permanent healing. I also intuit oils for people and animals which will help to shift an emotional or physical patterning in the body.

From there, I'm not quite sure, but I'm sure the universe will show me the way! There is so much to learn, love and experience.

So, as I evolve, the web site will evolve. Great for readers, great for me!

Before you leave, don't forget to subscribe to the E-zine, The Oil Well.

Just fill out the box below or go to the Essential Oil E-zine page for more information.

Thank you for reading and experiencing with me! Enjoy!!!

Essentially yours,

Nan Martin

Photo Credit: Photo Courtesy of Wild Eyes Photography! Thank you Marcella!

To contact Nan Martin, Click here
Return from About Me-Nan Martin to Experience Essential Oils