Essential Oil Nutritional Supplements - All
Naural Detox Products and Digestive Enzymes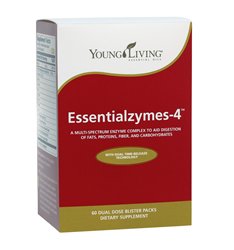 Essential oil nutritional supplements include natural thyroid support supplement, colon cleanse products and all natural herbal weight loss products.
Supplements with oils give you more for your buck as they help to increase the assimilation of other nutrients on a cellular level, detox the body by removing waste from the cells and all the other essential oil benefits as well.
Looking for a List of Essential Oil Supplements?
A complete alphabetical list of nutritional supplements that contain essential oils is provided here!
Did you know that Essential Oils Enhance the Benefits of Digestive Enzymes?
Yes, enzymes are involved in every function of our body and come in many different forms. Therefore by adding enzymes to our diet, especially digestive enzymes we are supporting the body at a foundational level. Oils increase the uptake and assimilation and support digestion - so try enzymes with essential oils for best results!
Read about what enzymes are and the types of enzymes; and learn about digestive enzymes supplements that contain essential oils as well.
Did you know that Essential Oils Enhance Cleansing and Detox in the Body?
Yes, essential oils act as all natural detox remedies. They can detoxify cells and the body because they have the ability to penetrate the cell walls. They can supply vital oxygen to the cell and transport nutrients as well.
There are essential oil supplements for easy liver detox, high fiber supplements and colon cleanse products. Click here to see a list of home remedy detox products!
Did you know that Essential Oils Can promote Weight Loss?
Essential oils are natural weight loss products that have been used for thousands of years to suppress appetite, detox the body, stop sugar cravings and promote emotional wellbeing – all key components to losing weight! o see a list of natural weight loss supplements and products, click here.
Did you know that Essential Oils Nutritional Supplements Can support Joints, Muscles and Bone?
Essential oils can smoote muscles and can ease occasional minor aches and pains. Both BLM and Sulfurzyme contain MSM, naturally occurring sulfur which supports joint and bone health.

To see a list of products for joint, bones, ligaments and muscles, click here.
Other Essential Oil Nutritional Supplements
There are other supplements available that contain essential oils including omega 3 fish oil supplement, all natural progesterone supplements, thryoid supplement and natural prostate supplement.
Also check out NingXia Red Wolfberry Juice a supercharged antioxidant drink that contains lemon and orange essential oils.
For a complete list of all essential oil supplements click here!
Go to The Oil Shop for all your nutritional needs!
Return from Essential Oil Nutritional Supplements to
Experience Essential Oils