Using Essential Oils for People and Animals Online Aromatherapy
Course and Classes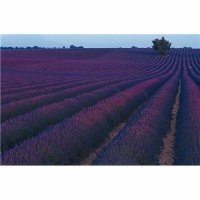 Using Essential Oils for People and Animals online aromatherapy course is an online video training class where you will learn how to use therapeutic grade essential oils for yourself, and your pets from the comfort of home! It contains two levels at this time: Level 1 and Level 2.
Both courses are filled with invaluable information on how and why essential oils can enhance and support the emotional and mental wellbeing of people and animals! This class is for those just starting to using essential oils or those wanting to learn way more including holistic and animal practitioners. Level 1 builds from Level 2 so it is recommended that Level 1 is taken first.
The Level 1 course focuses on learning the benefits, facts and various applications of using therapeutic grade essential oils to support emotional well being. This is the nuts and bolts foundational education you will need to use and understand oils and aromatherapy. It also demonstrates some of the work Nan will be expand on in the Level 2 Course particularly in the animal application lessons.
The Level 2 course will center on discovering the secrets behind using the oils to create emotional wellbeing by selecting oils to release emotions, memories and negativity that is stored in the body on a cellular level. Much of this history is what keeps all of us stuck or prevents us from achieving what we want in our life.
You will learn various methods in selecting oils and the pros and cons of each method. The course starts with the simplest approach and builds from there.

Much of the Level 2 information is not presented in any one book. It is particularly for those who want to learn more about how the oils can help people and animals transform on a deeper level. This course opens the door on how we can accomplish that through Nan's insight and personal coaching as this is the basis for her signature work.

"I am so excited to be able to offer this intensive essential oil training course for people and their animals in an online version. I get so many e-mails asking me about training in their immediate area, but now you can take it from anywhere!" --
Nan Martin Experience Essential Oils
What will I Learn in Each Level?
More specific information on what you will learn in Using Essential Oils for People and Animals online aromatherapy course is presented here. For a complete syllabus to the class, click here.
How can I View and Purchase the Program?
Using Essential Oils for People and Animals online aromatherapy course is available through an online learning management system at Coggno. Here the course may be purchased and watched from your computer any time you wish!
All the courses are offered in parts so you can pay as you go; or as a complete course at a cost savings of about 15%.
Click Here to Purchase the Course!
How Long May I Watch the Course For?
You have 12 months from the time of purchase to watch the course. Extensions will be granted on a case by case basis or for those seeking certification since that portion of the program is in development.
Will I Receive Certification?
At the end of the course you may download a Certificate of Completion. At this time due to diffferent certification requirements from state to state, a certification program has not been developed.

May I Download the Videos?
At this time for security purposes, the videos will not be downloadable. You can watch them as often as you would like. There are no restrictions on viewing times.
Return from Using Essential Oils for People and Animals Online Aromatherapy Course to Aromatherapy Online Classes