DNA and Genetics Books - Epigenetics, Nutrigenomics, DNA Testing
DNA and genetics books can help you understand why at home genetic testing and testing kits are key to taking a proactive role in your health and wellness. This is the cutting edge way to optimize your biochemistry and specifically your methylation cycle and pathways in your body.
Find the best self help books for health and wellness; essential oils; and emotional self awareness here.
DNA and Genetics Books - Nutrigenomics
These books discuss the field of Nutrigenomics and how quickly it is becoming the way to optimize and support the function and biochemistry of your body

Feel Good Nutrigenomics by Amy Yasko


Description: This book defines those steps needed to begin your own personal journey to optimal health and wellness through dna testing and nutrition. By understanding our "weak links" or dna mutations which we all have, we can take a more proactive role in keeping healthy human body systems healthy!

If you want to learn more about how the results of home dna testing kits and genetic coaching can help you, this may be a good book for you to start with!

To purchase Feel Good Nutrigenomics by Amy Yasko from Amazon, click here!

Nan's Related Books for Genetic Coaching; and Essential Oils and Genes

Synergy, It's An Essential Oil Thing: Revealing the Science of Essential Oil Synergy with Cells, Genes, and Human Health by Dr. Scott A. Johnson and Dr. Joshua J. Plant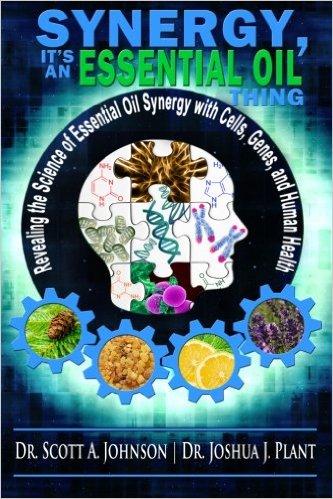 Description:This book contains the newest science of essential oils, including synergistic actions with cells, genes, and human health. Learn how essential oils influence genetic expression and their epigenetic influence.

To purchase this book from Amazon, click on the link here!
Wholistic Kinesiology by Dr. J Dunn

Description: Innovating centuries-old healing secrets, Wholistic Kinesiology: A Quick and Easy System for Optimizing Your Health by Dr. J Ann Dunn is the first professional health care manual that teaches the surprisingly effective technique of kinesiology.
To purchase this book from Amazon, click on the link here!

Interested in Home DNA Testing Kits and Ancestry DNA testing?
Then go to ancestry.com and get started today! This one time test will provide all the raw data that you will need for dna methylation analysis. The ancestory testing alone provided by other companies will NOT provide the raw data that is required to import into other dna analysis programs to evaluate dna mutations and methylation variants; and single-nucleotide polymorphisms (SNPs).

Most functional and genetic medicine doctors and wholistic practitioners find dna testing accuracy the best using ancestry.com. That is why I also recommend it. To purchase your DNA Test Kit, click on the link!
Want to Learn More about Genetic Coaching? And How you Can Learn More about YOU through Genetic Coaching?
Great! Go to Nan's Coaching Site to learn more!

I will continue to add information and updates on this page as I receive them!
Return from DNA and Genetics Books to Reference Guide for Essential Oils