Homemade Insecticides and Repellents are Uncomplicated and Effective with Essential Oils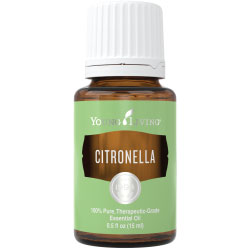 Homemade insecticides can be formulated with no trouble with essential oils. They are a chemical free and safe alternative to synthetically prepared products. And they are not exposing our family and pets to harmful chemicals.
Did you know that some common insecticides are made with Permethrin and Malathion?
Yes these hazardous chemicals are hazardous to our health. And studies have shown that they can cause liver, kidney and neurological damage.
Permethrin is extremely hazardous to cats, birds and fish; and please remember that these chemicals do end up ultimately in our ground water and affect our planet as well. I know I used to clean them up!
And in spite of that...
We still spray huge amounts of insecticides around our homes and work places and on our crops! However there is a natural and harmless alternative.
Did you know that studies have shown that therapeutic grade essential oils effectively kill certain insects and deter many others?
Yes, there have been many studies done documenting the effectiveness of essential oils against moths, weevils, mosquitoes and more!
As a matter of fact further studies are being conducted as to the effectiveness of natural insecticides because so many insects are becoming resistant to the chemical based products!
Why do Essential Oils Combat Insects?
Plants in nature have evolved to disperse their own chemicals through aromatherapy to prevent the elimination of the species. This is part of the natural ecology and food chain. This is why some plant species don't thrive when we take them out of their natural habitat and place them where new predators exist.
Most insects don't like the smell of the oils to start. And then, depending on the insect, the oils can actually kill the insect. For instance oregano and mountain savory oils have shown to kill species of several flour moths very effectively. So we must match the oil to the insect to have a good success rate!
What Essential Oils do I use for Homemade Insecticides or Repellent?
As we learned in the previous paragraph, we must match the essential oil to the insect to have a good success rate. So below I have provided a link to the oils that have worked best for that insect.
First, select your insect!
Then go to that page to make a homemade insect repellent or insecticide from the essential oils. Either way you will be bug free!
How do I use the Essential Oils as a Homemade Insecticide or Repellent?
There are many ways to use the oils in your home to deter insects. Here are a few tips:
Place on a cotton ball and place next to your food, plants or really anywhere!


Make a Spray using water or oil base


Soak a string in the oil solution and place it between plants or just about any place


Bury a yogurt or margarine container so the lip of the container is flush with the soil. Then add several drops of oil to the container! My great grandmother always did this in her rose and vegetable garden!


Place them on a piece of material and hang off of a tree branch or your patio. Homemade insect strips...I love it!
I am sure we can come up with a thousand other ways to set the trap using homemade insecticides!
Also, check out the section on insect bites treatment using essential oils. Even when we discourage them, we still sometimes end up with a bite or two! But we can use oils for that as well!
Return from Homemade Insecticides to Experience Essential Oils