Insect Bites Treatment in One Simple Step with Essential Oils!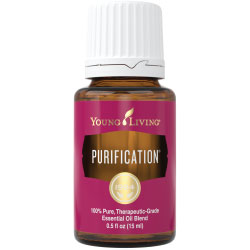 Insect bites treatment and first aid is effortless when using essential oils. They are simple to use, chemical free and smell great! Plus they have been used since the time of the Egyptians to remedy bites and repel insects!
Insect bites also have the potential to carry disease. Mosquitoes for instance carry West Nile Virus which can be burdensome for humans and animals, especially horses. And of course we know that the lyme tick bite can create ill health for us and our dogs, horses and cats.
Because insects can transmit disease, there is a section for general insect bites and essential oil use and for specific insects such as ticks and mosquitoes.
Since most insects do not like the smell of essential oils they also can be used to make homemade insecticides and repellents as well!
What Types of Bites can be Remedied with Essential Oils?
All types of bites will respond well using essential oils. One can use them for mosquito, horse fly or chigger bites. And bee stings and lyme tick bites. Plus you can make insect repellent such as fly spray and tick repellent as well.
What Essential Oils can be used for Insect Bites?
In general we want to use oils that have natural anti-inflammatory, antiseptic and analgesic (pain relieving) properties. The oils that contain these properties are:
Apply 1-2 drops directly on the bite undiluted or dilute 50:50 if you would like. Place it on the bite up to four times per day. It is that simple!
Lavender and peppermint oils minimize itchiness and the chance of infection. Basil, thyme and lavender have antitoxic and anti-venomous properties and that is why they are effective against bites.
Personally, I love Melrose and Purification oils for insect bites treatment. Between the two, there hasn't been a sting or insect bite that has bothered me for very long. They usually take out the sting and itch immediately!
Are there Oils I use for Certain Insects?
All the oils that are listed above will help with insect bites treatment; however, there may be a specific oil or oil recipe that has been used successfully for certain insect bites so I have included them as well. These are listed below:
Can We use Essential Oils as a Natural Insect Repellent?
Absolutely, the key to treatment is of course prevention! Homemade insect repellent and insecticides can be prepared from essential oils very easily. Fly bites can be prevented with homemade fly repellent; fleas can be repelled with a Flea Spritz! The fly spray section lists essential oils that have natural insect repelling properties. So just click there for more information!
Return from Insect Bites Treatment to Experience Essential Oils