Spider Bite Remedies are Made Easy with Essential Oils
Spider bite remedies can be no trouble when essential oils are used. Just place it on the bite until the symptoms subside. It is that simple!
Most spider bites are harmless to humans and animals with the exception of poisonous spiders such as black widow spider and brown recluse spider.
However, if you think you have received a black widow or brown recluse bite do get medical attention immediately. These are serious bites and can affect your health long term, so definitely get it checked out.
What Essential Oils do I use for Spider Bites?
These oils work the best for spider bites:

• Lavender Essential Oil

• Roman Chamomile Essential Oil

• Basil Essential Oil

• Thyme Essential Oil

• Purification Essential Oil

• Thieves Essential Oil

Apply 1-2 drops directly on the bite or dilute as required. Place it on the bite up to four times per day. Or add 2-3 drops of roman chamomile and lavender together in one teaspoon of alcohol and place it on the bite.
These oils can be safely used on your dogs and horses as well. With cats it will be best to stick with therapeutic grade lavender oil for safety concerns.
If you know you have brown recluse spider bites, The Essential Oils Desk Reference recommends this Spider Bite Essential Oil Recipe:

• 1 Drop Lavender Essential Oil

• 1 Drop Wintergreen Essential Oil

• 1 Drop Melrose Essential Oil

Seek medical attention immediately and apply directly on the bite every 10 minutes until treated by a medical professional.
After medical treatment, Inner Defense an essential oil supplement can be taken to support the immune system and combat infection. This supplement contains Thieves oil blend and some other very powerful anti-infectious oils!



It's Here!
Using Essential Oils for People and
their Animals
Online Training Course!

Video Course that you can Watch from Home!
---
Sign Up for the
Free E-Zine!
And Receive
a copy of
How Therapeutic Essential Oils Help Us Recover our Emotional Wellbeing One Oil at a Time!
---

Free Teleseminar! Break through Barriers with Essential Oils Now!
Listen to Nan's Life Changing Seminars Now!
---
---
Experience Essential Oils
on Facebook


---
The Oil Shop is Open!
Searching for
Therapeutic Grade Essential Oils
Online?
Look no further! Place your order at our online essential oil store, The Oil Shop!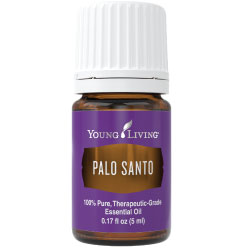 For Canadian and international orders please contact me with a product request and shipping address for a quote today!
---