Nan's Experience Essential Oils Membership provides Exclusive EO Training and Coaching on Transformation, Functional Wellness, Animal Topics and More!

FREE ACCESS to E-Merald Level with THREE Training Bundles!

 Click HERE to LEARN MORE and Get INSTANT ACCESS to E-merald Level Trainings!
Benefits of Digestive Enzymes
Support Healthy Digestive System*

The benefits of digestive enzymes: they stimulate overall enzyme activity to combat the modern diet. Enzymes with essential oils improve overall enzyme activity, reduce pancreatic stress, and support healthy pancreatic function*.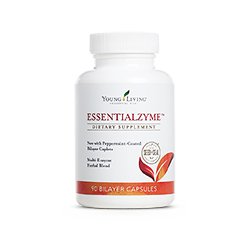 Experience Digestive Enzymes to Support Health Digestion*

Essential oils are some of the best digestive enzymes as they increase the assimilation of other nutrients; and you can also get all the other benefits of essential oils as well.
Learn more about digestive enzymes supplement or what is an enzyme or types of enzymes here.
What are the Digestive Enzyme Benefits?
Here are just a few:
Supports Healthy Digestive System* – Our body can assimilate the maximum nutritional value from the food by breaking down fats, carbohydrates and proteins efficiently.

Supports a Healthy Immune System*; and

Supports Healthy Skin*.
Does the Benefits of Digestive Enzymes include Animals?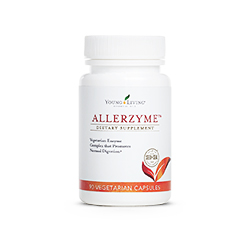 Are Enzymes Safe for Animals?
Absolutely, I give my horse and dog digestive enzymes on a daily basis. I like to give my dog Allerzyme. For those who own horses adding enzymes can help to support normal healthy digestion*. Consider Essentialzyme Enzymes.

As always, please refer to the safety considerations on the product label for children or for women or animals that are pregnant.
Want to Purchase Digestive Enzymes for You or Your Pet?
To purchase enzymes, go to The Oil Shop!
Return from Benefits of Digestive Enzymes to
Essential Oil Plant Enzymes