Nan's Experience Essential Oils Membership provides Exclusive EO Training and Coaching on Transformation, Functional Wellness, Animal Topics and More!

FREE ACCESS to E-Merald Level with THREE Training Bundles!

 Click HERE to LEARN MORE and Get INSTANT ACCESS to E-merald Level Trainings!
Cardamom Essential Oil -
Release Nervous Tension

Cardamom essential oil has traditionally been used to alleviate mental fatigue and nervous strain. It's spicy, warm aroma is uplifting and supporting.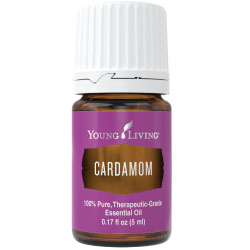 My favorite oil blends that contain Cardamon are Clarity and Transformation. It is placed in these oils to aid in concentration, release stress and assimilate new ideas. See the emotional section below for more!
As I receive new tips and testimonials for Cardamon Essential Oil they will be added to the page, so check back frequently!
Want to Purchase Therapeutic Cardamom Oil?
Purchase Cardamom Essential Oil Here!
---
Experience Cardamon Essential Oil
What is the Genus Species? Elettaria cardamomum
Why is this Information Important? It's always important to know your genus species of your oil. Just the common name on the bottle doesn't really tell you exactly what you're getting.
What Part of the Plant is Used? Fruit and Seeds.
Most Interesting Historical Reference?
Did you know that the Cardamom has been used for over 3000 years? Yes, Chinese and Ayurvedic medicine have used it for digestive and respiratory issues.
What are the Plant Properties?  Warming yet invigorating.

What are the Documented Uses and Benefits of Cardamom Essential Oil?  Supportive of a healthy respiratory and digestive systems.

What is the Aromatic Affect on the Mind? Its sweet and spicy aroma is very uplifting and refreshing.
What is Nan's Mental (Mindset), Emotional and Spiritual Interpretation of this Oil?
Cardamon is all about assimilating the spiritual and emotional energies into the physical and mental bodies; and finding the balance between them. It helps to release beliefs and emotions that are stuck in the small intestine and stomach. This is normally associated with unprocessed emotions.

Cardamon releases emotions of unimportant, insecurity resulting from terror or emotional upheaval and stress that is held in the stomach. It helps us assimilate new ideas and emotions that are required for us to move forward in our spiritual development.
What Chakra is Affected? Solar Plexus chakra.
What is the Corresponding Chakra Color? Yellow
How Do I Use It?
Use 50:50. Then,
Apply several drops (2-4) on location
Apply to chakras
Directly inhale
Interested in Dietary Cardamom Oil for Your Culinary Adventures?
Then check out Cardamom Vitality Essential Oil!
Can this Oil be Used for Animals? Yes. Have your animals smell it directly from the bottle or place a drop or two in your palm, then smell. Or place a drop in your palm and pet head to toe.
Note About Animal Use: Certain oils can be very toxic to cats. Citrus and pine oils in particular when using non therapeutic grade oils. Please consult your vet if you are not sure about applying any essential oil to your pet.
I only recommend using Young Living Oils on animals at this time.
What are the Safety Precautions? First, only use therapeutic grade essential oils for best results!
Cardamom essential oil is Generally Regarded as Safe (GRAS) for internal consumption by the FDA. Although it may be used as a dietary supplement, it is advised not to use it in this manner for children under 6 years of age.
If pregnant or under a doctor's care, consult your physician.
Essential Oil Trivia?
Did you know that Cardamom was called the "grains of paradise" in Europe, India and the Middle East? Yes, cardamon spice was called that because it was so significant for culinary purposes.
Did you know that Cardamom was considered the "chief of all seeds" by the 17th century English herbalist William Cole?

Tips and Testimonials from an Essential Oil User
Add a drop of cardamom oil to massage oil for a warming effect!
Want to Purchase Therapeutic Cardamom Oil?
Then go to The EEO Oil Shop! Purchase Cardamom Essential Oil Here!