Nan's Experience Essential Oils Membership provides Exclusive EO Training and Coaching on Transformation, Functional Wellness, Animal Topics and More!

FREE ACCESS to E-Merald Level with THREE Training Bundles!

 Click HERE to LEARN MORE and Get INSTANT ACCESS to E-merald Level Trainings!
Roman Chamomile Essential Oil 
Creates Inner Peace!
Roman Chamomile Essential Oil creates inner peace. It is a calming oil that resonates well with adults, children and animals! Soothing to all types of skin, it is used extensively in Europe in skin preparations. Roman chamomile is also beneficial when added to massage oil for muscle discomfort after exercise.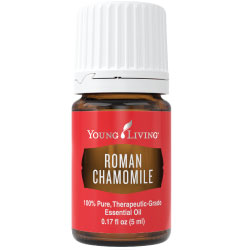 There are two professionally made blends that I use that contain Roman Chamomile: Surrender and Motivation essential oil blends. They both help you work through resistance so you can move forward. If you have procrastination issues, check out these two blends!
Looking for German Chamomile Essential Oil?
This section is a fun and easy reference guide for Roman Chamomile. It will tell you how to use it and what to use it for. It will also provide you with some fun suggestions, safety precautions for you and your pet!
As I receive new tips and testimonials for Roman Chamomile they will be added to the page, so check back frequently!
Purchase Roman Chamomile Essential Oil Here!
---
Experience Roman Chamomile Essential Oil
What is the Genus Species? Chamaemeleum nobile
Why is this information important? There are several different species of Chamomile. Roman Chamomile (Chamaemeleum nobile) and German Chamomile (Matricaria recutita) are the most common species used for essential oils. But remember, even though they will share similar constituents they are not totally the same; and may be used for different purposes.

Where is the Name Derived From? Chamomile comes from two Greek words Kamai and melon meaning "ground apple".
Why is this Information so important? Its not, it's just a fun fact!
What Part of the Plant is Used? Flowering Top
What is the ORAC Value? 240 µTE/100g
What Does this Number Mean? ORAC stands for Oxygen Radical Absorbance Capacity. It tells you the antioxidant capacity of a food item.  This was developed by the USDA researchers. For instance: Strawberries= 1,540; Clove = 1,078,700. Wow! The number for clove is NOT a typo!
Most Interesting Historical Reference?
Did you know in Ancient Egypt, Chamomile was dedicated to the sun god, Ra? Ra was evoked to restore wholeness to the Self.
What are the Plant Properties? Relaxing and calming

What are the Documented Uses Roman Chamomile Essential Oil? Soothing to skin, soothing muscle discomfort after exercise.
What is the Aromatic Affect on the Mind? Very calming and relaxing
What is Nan's Mental (Mindset), Emotional and Spiritual Interpretation of this Oil?
Chamomile brings peace, love and acceptance to self by fostering inner calmness and stillnes. This is why it can be helpful for shock and grief; or recovering from a negativly charged event.

It also opens communications to the Angelic Realm by opening intuition and receptivity. It's extremely gentle and supportive nature encourages us to go forward from our divine heart even if we are afraid to know our greatest potential.

What Chakra is Affected? Opens the heart and crown chakras.
How Do I Use It?
Apply several drops (2-4) on location, ankles and wrists
Apply to chakras

Directly inhale, diffuse,
Diffuse

Can this Oil be Used for Animals? Yes, works great on stress related issues. The dogs and horses love it!
Note for Animal Use: Certain oils can be very toxic to cats. Citrus and pine oils in particular that are not therapeutic grade! Please consult your vet if you are not sure about applying any essential oil to your pet.
What are the Safety Precautions? First, only use therapeutic grade essential oils! Roman Chamomile essential oil does not have any known contraindications. Non-irritating and non-toxic.
Some companies will substitute a species within the family and try to sell it for therapeutic use! For example, Maroc (Ormenis multicaulis) is sometimes sold as Chamomile and it should not be used as a substitute!
Essential Oil Trivia?
Did you know that Chamomile mixed with flour was used as a folk remedy?

Did you know that mothers have used Roman Chamomile for centuries to calm children?
Want to Purchase Therapeutic Grade Roman Chamomile Oil?
Go to the Oil Shop! Buy Roman Chamomile Oil here!
Tips and Testimonials from an Essential Oil User
Combine Roman Chamomile with Lavender for calming and relaxing! Your pets will love it!
Have a Great Experience to Share About this Essential Oil?
Do you have a personal story to share about this Essential Oil? Please share it here!
Return from Chamomile Essential Oil to Natural Sleep Remedies