Nan's Experience Essential Oils Membership provides Exclusive EO Training and Coaching on Transformation, Functional Wellness, Animal Topics and More!

FREE ACCESS to E-Merald Level with THREE Training Bundles!

 Click HERE to LEARN MORE and Get INSTANT ACCESS to E-merald Level Trainings!
Homemade Dish Soap Fun and Simple to
Make with Essential Oils
Homemade dish soap is fun and easy to make when using essential oils. It is also a nontoxic substitute to using store bought dish soaps that contain petroleum products and synthetic surfactants such as sodium lauryl sulfate.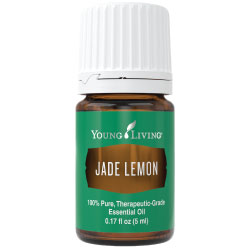 Experience Homemade Dish Soap
And one can choose the scent and the essential oil properties of the soap we are making. For instance, oils that are moisturizing to the skin or that support healthy immunity (thieves oil).

How do I make Homemade Dish Soap?
I personally like to use Dr. Bronner's pure castile soap as a base that is unscented. I usually pick this up at Whole Foods or your local health food store. You can also use soap shavings and water; but if you are making soap at home to avoid commercially made products, then make sure the soap flakes you are using don't contain synthetics as well.
Here is the recipe I use for Dish Soap:
1 cup of Castile Soap
4 Tablespoons Distilled Water
3-5 Drops of Essential Oil
Mix all the ingredients together well and place in a squeeze bottle. For best results, shake the soap before using. It is that easy!
What Essential Oils do I use for Dish Soap?
You can really use any essential oil, but we don't want to use oils that are too harsh on the skin. Here are some suggestions: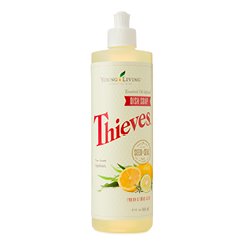 Be creative and have fun...you can't get it wrong!
Want One All Done but Still Fun?

Try Thieves Essential Oil Natural Liquid Dish Soap made with Thieves Essential Oils and Jade Lemon. Wonderful smell, no synthetics that dry and irritate hands. This is now my go to dish soap!

Need Liquid Soap for the Dishwasher?
No problem! Try one capful of Thieves Household Cleaner in the bottom of your dishwasher. Or here is a recipe for homemade dishwasher detergent:
1/2 Cup of Castile Soap
1/2 Cup Distilled Water
1 Tablespoon Distilled White Vinegar
1-2 Drops of Essential Oil
Add a drop of your favorite oil as suggested above. Lemon is great to use because it cuts through grease and smells great!
Want to Purchase Products and Essential Oils?
Return from Homemade Dish Soap to Oils for Home