Nan's Experience Essential Oils Membership provides Exclusive EO Training and Coaching on Transformation, Functional Wellness, Animal Topics and More!

FREE ACCESS to E-Merald Level with THREE Training Bundles!

 Click HERE to LEARN MORE and Get INSTANT ACCESS to E-merald Level Trainings!
Homemade Dryer Sheets Smell Great
with Essential Oils!
Homemade dryer sheets can be made quickly and easily with essential oils. Making your own dryer sheets is also a safe and nontoxic alternative to using store bought dryer sheets that contain many synthetic chemicals such as benzyl acetate and phosphoric acid.
Experience Homemade Dryer Sheets with Essential Oils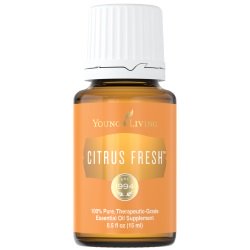 We use dryer sheets to keep the fabric soft and to add fragrance. When using essential oils one can pick and choose the scent or the result you want as well!
What do I use to Keep Fabrics Soft?
Keeping fabrics soft begins with the washing machine. Use organic laundry detergent or cleaner such as Thieves Cleaner without synthetics to start. Add in 1/4 cup of baking soda or 1 tablespoon or less of organic distilled white vinegar in the rinse cycle and save your self some money using the traditional fabric softeners!
And add an essential oil as well to give you whatever fresh scent that you would like on your clothes. I use Thieves Cleaner as a natural laundry detergent so the smell is always spicy, so I choose oils like lemongrass or Purification that complement that product.
How do I make Homemade Sheets?
It is so simple...just...
Place a drop or two of oil on a washcloth and place it in the dryer!
And if I have socks, older shirts or towels in the wash I just put a few drops directly on them instead of using a washcloth. With the larger loads of towels and laundry that is for the barn, I use more oil; and for my intimates I use a little less!
What Essential Oils do I use for Homemade Dryer Sheets?
You can really use any essential oil, but here are some suggestions:
What Scent and Effect do I want to Create when using Essential Oils in the Dryer?
We can choose oils for our laundry based on the properties of the oil or even the application we want to use it for.
For instance, if I am doing the horse and dog laundry I always use Purification because the oils in that blend purifies and cleans and is safe for pets. And this oil was designed to release odors. So it will be a good oil to use when you have clothes that smell like mildew or cigarette smoke!
I have used oils such as orange, cinnamon and nutmeg in the dryer around the Holidays for my bathroom hand towels!
Need to Iron Clothes?
Add a drop of your favorite oil to some distilled water and mist the clothes before you iron them!
So have fun and be creative...you can't go wrong! And you will love your homemade dryer sheets!
Want to add Essential Oils to your Laundry Detergent?
Click here on how to do it and which oils are suggested!
Want to Purchase Products and Essential Oils?
Return from Homemade Dryer Sheets to Oils for Home