Nan's Experience Essential Oils Membership provides Exclusive EO Training and Coaching on Transformation, Functional Wellness, Animal Topics and More!

FREE ACCESS to E-Merald Level with THREE Training Bundles!

 Click HERE to LEARN MORE and Get INSTANT ACCESS to E-merald Level Trainings!
Juva Cleanse Essential Oil -
Promotes Healthy Emotional Cleansing

Juva Cleanse Essential Oil a great blend that helps to cleanse anger and frustration in the emotional and mental bodies that has become stuck or unexpressed.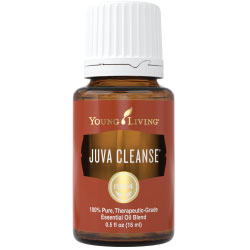 I personally belief that we should some sort of cleaning for the mind and body on an ongoing basis. Most of us were npt taught how to do this and therefore end of pushing through things rather than processing through things in a way where we actually can let it go.

Here are two essential oil blends which I like to complement Juva Cleanse with: GLF and JuvaFlex. There is also GLF Vitality and JuvaFlex Vitality. And now Juva Cleanse Vitality dietary oil!

This is an easy reference guide for Juva Cleanse Oil Blend. It will tell you how to use your oil blend and what to use it for. It will also provide you with some fun tips and testimonials!
As I receive new tips and testimonials they will be added to the page, so check back frequently!
Want to Purchase Therapeutic Juva Cleanse Essential Oil?
Go to the Oil Shop! Buy Juva Cleanse Oil Here!
---
Experience Juva Cleanse Essential Oil Blend™
What is in Juva Cleanse Essential Oil?
There are three therapeutic grade essential oils in Juva Cleanse. They are listed below along with a brief description of each oil.
Helichrysum Essential Oil (Helichrysum italicum) known for its restorative properties and provides excellent support to the skin and nervous system*.

Ledum Essential Oil (Ledum groenlandicum) It is also believed to harmonize and balance the body's daily needs. This is also known as Labrador Tea or Marsh Tea.

Celery Seed Essential Oil (Apium graveolens) Historically used for easing and soothing discomforts.

Want More Information About the Individual Oil? Just click on the name of the oil to find out other interesting information such as:
What Part of the Plant is Used?
What is an ORAC Value?
What is the ORAC of the Oil?
What are the Plant Properties and Uses?
Where is the Name derived from?
The Most Interesting Historical Reference?
And more!
What are the Documented Uses for Juva Cleanse Essential Oil? Anger, detoxification of negative thoughts and emotions.

What is the Nan's Mental (Mindset), Emotional and Spiritual Interpretation of this Oil?

Juva Cleanse essential oil clears the emotions of blame, bitterness and anger. It will help you foster the positive emotions of approval, contentment and forgiveness.
Use to cleanse negative emotions and a negative environment; and cleanse unresolved emotions presented above.
Remember, anger isn't a negative emotion if used properly. Take action-don't delay!

What Chakra is Affected? Opens the solar plexus chakras.
How Do I Use It?
Use NEAT (undiluted) then,
Apply several drops (2-4) to location

Apply to chakras

Directly inhale
Interested in Dietary Juva Cleanse Oil for Your Culinary Adventures?
Then check out Juva Cleanse Vitality Essential Oil!
Can this Oil be Used for Animals? Yes, dilute and go slow.

Note About Animals: Certain oils can be very toxic to cats. Citrus products and oils in particular. Please consult your vet if you are not sure about applying any essential oil to your pet.
What are the Safety Precautions? Juva Cleanse should not be used by children younger than 5 years of age. Could result in skin irritation therefore dilution may be necessary.
If pregnant or under a doctor's care, consult your physician.
This is an EarthKosher Certified Oil.

Want to Purchase Therapeutic Juva Cleanse Essential Oil?
Go to the Oil Shop! Buy Juva Cleanse Oil Here!
Tips and Testimonials from an Essential Oil User
Apply to third chakra to release negative emotion

Have a Great Experience to Share About this Essential Oil?
Do you have a personal story to share about this Essential Oil? Please share it here!
Return from Juva Cleanse Essential Oil to Oil Blends I-J