Nan's Experience Essential Oils Membership provides Exclusive EO Training and Coaching on Transformation, Functional Wellness, Animal Topics and More!

FREE ACCESS to E-Merald Level with THREE Training Bundles!

 Click HERE to LEARN MORE and Get INSTANT ACCESS to E-merald Level Trainings!
Lavaderm Natural Sunburn Relief Spray with Therapeutic Essential Oils
by Young Living

Lavaderm Natural Sunburn Relief Spray with Essential Oils provides cooling pain relief from minor burns, sunburns, cuts, scrapes, insect bites and other irritations including itch and peeling! Topical analgesic!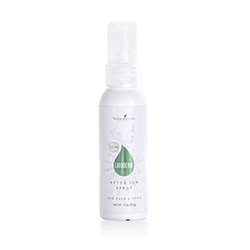 This 100 percent naturally derived sunburn remedy is made with plant-based ingredients. Whether you are spending time at the beach, on the boat or slopes, you will not want to leave your house without this sunburn treatment.

This is an easy reference guide for Lavaderm Natural Sunburn Relief Spray. It will tell you how to use your oil blend and what to use it for. It will also provide you with some fun tips and testimonials!
As I receive new tips and testimonials they will be added to the page, so check back frequently!
Want to Purchase Lavaderm Natural Sunburn Relief Spray?
Go to the Oil Shop! Buy Lavaderm Natural Sunburn Relief Spray Here!
Lavaderm Natural Sunburn Relief Spray™
What is in the Lavaderm Natural Sunburn Spray? There are several different essential oils in this product. They are listed below along with a brief description of each oil.
Deionized Water
Olive Oil
Glycerine
Sunflower Oil
Jojoba Oil

Aloe Vera Gel (Aloe barbadensis) – has skin soothing and cooling properties.

Ionic Trace Minerals – help to keep skin moist and hydrated.
Polyglyceryl-10 pentastearate
Glyceryl monocaprylate
Helianthus annuus seed wax
European Elderberry
Xanthan gum
Docosonal
Sodium stearoyl lactylate
Glycerol monoundecylate
Phytate sodium
Citric acid

The essential oils are listed below along with a brief description of the oil.
Do you want more Information about the Individual oil? Just click on the name of the oil to find out other interesting information such as:
What Part of the Plant is Used?
What is an ORAC Value?
What is the ORAC of the Oil?
What are the Plant Properties and Uses?
Where is the Name derived from?
The Most Interesting Historical Reference?
And more!
What are the Benefits of Lavaderm Spray?
Dermatologist tested and hypoallergenic
Provides quick and  immediate relief
Moisturizes to help prevent sunburn peeling
Made with plant-based and naturally derived ingredients
Formulated without parabens, alcohols, phthalates, animal-derived ingredients, petrochemicals, synthetic preservatives, synthetic fragrances, or synthetic colorants! Vegan formula!
What are the Documented Uses for Lavaderm Sunburn Spray? Pain and itching associated with minor sunburn, burns, scrapes, minor cuts, insect bites and skin irritations. Cooling skin and easing stressed skin.

How do I Use it?
Use NEAT (undiluted). Then,
Apply topically to area that requires relief. Limit to 3-4 times per day.
Animal: Spray into hand and apply to area of concern

Complementary Products: Mineral Sunscreen Lotion and Lavaderm Cooling Spray
Can this Oil be used for Animals? Yes! Definitely use it for cats, dogs and horses.

Note about Animals: Certain oils can be very toxic to cats. Citrus products and oils in particular that are not of therapeutic grade! Please consult your vet if you are not sure about applying any essential oil to your pet.
What are the Safety Precautions?

Adults and children 2 years of age and older: Apply to affected area not more than 3 to 4 times daily.
Children under 2 years of age:
Please consult your medical professional
Want to Purchase Lavaderm Natural Sunburn Spray?
Go to the Oil Shop! Buy Lavaderm Natural Sunburn Relief Spray Here!
Tips and Testimonials from an Essential Oil User
Going on a hiking trip or vacation?
Remember to pack Cool Azul Pain Relieve Cream, YL Essential Oil Insect Repellent and the Lavaderm Sunburn Relief Spray! Perfect combination of Over The Counter Natural Products!

Return from Lavaderm Natural Sunburn Relief Spray to Sunburn Remedies