Nan's Experience Essential Oils Membership provides Exclusive EO Training and Coaching on Transformation, Functional Wellness, Animal Topics and More!

FREE ACCESS to E-Merald Level with THREE Training Bundles!

 Click HERE to LEARN MORE and Get INSTANT ACCESS to E-merald Level Trainings!
Mindwise Brain Health Supplement
Antioxidant Dietary Supplement*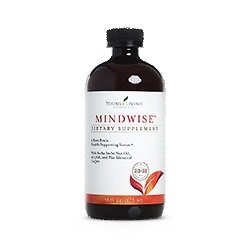 Mindwise brain health supplement supports normal brain function and overall cognitive and cardiovascular health.* Contains CoQ, pomegranate and acai puree that have antioxidant benefits*. Also has a high proportion of unsaturated fatty acids and omega-3 fatty acids.
Mindwise contains Luo Han Guo or monk fruit which is sweet in taste and has cleansing properties*. It is commonly used in Traditional Chinese Medicine as a digestive, respiratory and cardiovascular support*. It is known as the "longevity" fruit.
Vitamin D supports healthy immunity while Coenzyme Q10 and Acetyl-L-Carnitine (ALC) support healthy energy levels by supporting mitochondrial function in the cell*.

What are the Benefits of Mindwise Brain Health Supplement?
Supports normal brain and heart function*
Contains a high proportion of unsaturated fatty acids and omega-3 fatty acids
Includes GPC, ALC, and bioidentical CoQ10, all studied for their beneficial properties*
Supports heart health by replenishing the body with CoQ10*
Includes no added preservatives
Formulated with turmeric, a powerful antioxidant

Contains therapeutic grade essential oils of lime, lemon, peppermint, anise and fennel.
Contains natural antioxidants which protect the body against free radicals. It is free radicals that create cell oxidation; therefore Mindwise may help prevent against oxidative stress.
Only 15 calories per 1 tablespoon. 0.50 grams of Fat; 2 grams of Total Carbohydrates; 1 gram of Sugar.
Want to Purchase Mindwise Brain Health Supplement?

Great! Then go to The Oil Shop to purchase the bottle or the single-serve sachets!

---
Experience Mindwise Brain Health Supplement

What is in Mindwise?
Here is the ingredient label. The oils are listed below!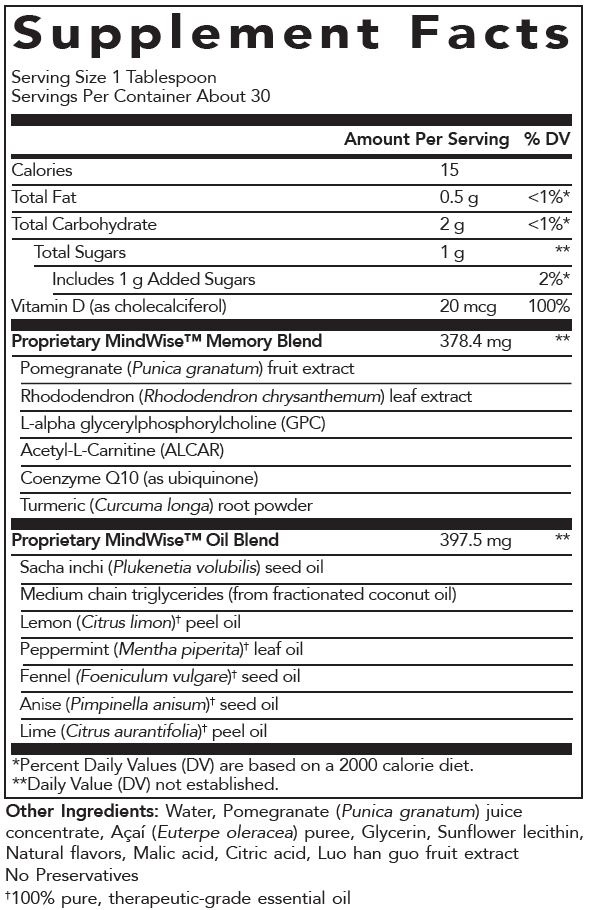 What Essential Oils are in Mindwise Brain Health Supplement?
Here is a brief description of the oils in this supplement:

Lemon Vitality Essential Oil (Citrus limon) consists of 68 percent d-limonene. It has cleansing and purifying properties.

Lime Vitality Essential Oil

(Citrus auantiifolia) supports a healthy immune system*. When taken internally, lime may provide antioxidant support*.

Peppermint Vitality Essential Oil (Mentha piperita) is one of the most highly regarded herbs for supporting normal digestion, including promoting healthy intestinal function and gastrointestinal system comforts*.
Fennel Vitality Essential Oil (Foeniculum vulgare) The Benefits of Fennel date back to the ancient Egyptians. It is stimulating to the  digestive system*. It also may support feelings of well-being during women's natural cycles*.
Anise (Pimpinella anisum) is used to support a healthy digestive system*.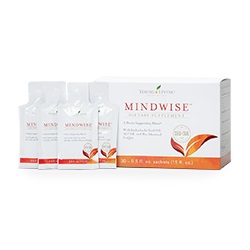 Want More Information About the Individual Oil?
Just click on the name of the oil to find out other interesting information such as:
What Part of the Plant is Used?
What is an ORAC Value?
What is the ORAC of the Oil?
What are the Plant Properties and Uses?
Where is the Name derived from?
The Most Interesting Historical Reference?
And more!
What are the Documented Uses for Mindwise Cardiovascular Health Supplement?* Aging, antioxidant, supports healthy brain function, provides healthy source of energy to combat occasional fatigue, supports healthy eyes (antioxidants), and healthy function of the heart and liver*. Longevity, memory, natural detox. Supports Genetic SNPs of: NDUF, MMAB, MUT, ACAT, CAT, SOD, NOS, VDR (Vitamin D Receptor Gene) and CYP*.

What Healthy Body Systems are Supported? Digestive and Cardiovascular*

How Do I Use Mindwise?
For optimal effect adults should follow initial dose schedule for 7-10 days followed by maintenance schedule. Children (4-12) should follow children's schedule. Should be taken with a meal. Shake well before use. Refrigerate after opening.

Adult Initial Dose: take 2 tablespoons (6 teaspoons) once daily for the first 7-10 days.
Adult Maintenance Dose: take 1 tablespoon (3 teaspoons) once daily or as needed.
Child Dose: take 1-2 teaspoons once daily. Not recommended for children under 4.
Can this be Given to Animals?
Yes, but they may not drink the new formula as it is spicy.

I would give some to your pet for excellent nutritional support.  If using essential oils for cats, then make sure that they are getting some everyday to help metabolize the oils.

If they don't like it, place a few drops in their food.
Note About animals:
Certain oils can be very toxic to cats especially if the quality of the oil is not pure. Citrus products and oils in particular when not therapeutic grade. Please consult your vet if you are not sure about applying any essential oil to your pet or giving an essential oil supplement to your pet.
What are the Safety Precautions? No contraindications.
Want to Purchase Mindwise Brain Health Supplement?

Great!
Then go to The Oil Shop to purchase the bottle
or the
single-serve sachets!
Return from Mindwise Brain Health Supplement to Essential Oil Supplements