Nan's Experience Essential Oils Membership is HERE!!!  Exclusive EO Training and Coaching on Transformation, Functional Wellness, Animal Topics and More!

FREE ACCESS to E-Merald Level with THREE Training Bundles!

 Click HERE to LEARN MORE and Get INSTANT ACCESS to E-merald Level Trainings!
Oola Fitness Essential Oil
Achieve and Maintain Fitness Goals

Oola Fitness Essential Oil inspires you to achieve and maintain your exercise and healthy body goals.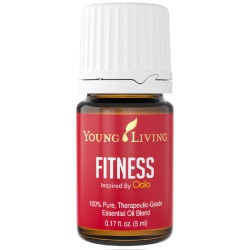 This oil is part of the Infused 7 Oola Collection Kit which includes 7 oils to support you in harmonizing and achieving balance in all areas of your life.
This essential oil has been specially formulated to energize and create inspiration for you to achieve your health and fitness goals. Designed to be used with the affirmation below! Smell and say the affirmation at the same time in the morning and before bed time. Or before exercise!

Fitness affirmation: I am fit, healthy, disciplined, and strong.
This is an easy reference guide for Oola Fitness Essential Oil Blend. It will tell you how to use your oil blend and what to use it for. It will also provide you with some fun tips and testimonials!
As I receive new tips and testimonials they will be added to the page, so check back frequently!
Want to Purchase Therapeutic Oola Fitness Essential Oil?
Go to the Oil Shop! Buy This Oil Here!
---
Experience Oola Fitness Essential Oil Blend™
What is in Oola Fitness Essential Oil Blend?
There are five different oils in this blend. They are listed below along with a brief description of each oil.
Cypress Essential Oil (Cupresus sepmervirens)  Grounding and gets things moving!
Copaiba or Copal Essential Oil (Copaifera reticulata) is a rare essential oil that supports the body's natural response to irritation.

Basil Essential Oil (Ocimum basilicum) It is best known for its ability to refresh the mind and restore mental alertness. 

Cistus Essential Oil (Cistus ladanifer) has a honey like scent. It is a spiritual oil made famous by the Song of Salomon.
Marjoram Essential Oil (Origanum majorana) It is beneficial for occasional simple nervous tension. It is a key oil in the Raindrop Technique!

Peppermint Essential Oil (Mentha piperita) helps one assimilate new information and process emotionally. It is also a key oil in the Raindrop Technique.
Clary Sage Essential Oil (Salvia sclarea) has been used for centuries to help support the female body and mind. It contains sclareol which is very rare when distilling essential oils.

Idaho Blue Spruce Essential Oil (Picea Pungens) has a high content of alpha-pinene. Add it to your bath to relax both mind and body. This oil is harvested from Young Livings Highland Flats Tree Farm in Naples, Idaho and distilled at their St. Maries Farm. It has a high percentage of d-limonene as well.
Balsam Fir Essential Oil (Abies balsamea) warm aroma of balsam fir soothes and rejuvenates body and mind. Diffusing it energizes the mind, yet relaxes to the body.
Nutmeg Essential Oil (Myristica fragrans) includes energizing and uplifting! Energize projects, relationships and stagnant careers with this oil!

Black Pepper Essential Oil (Piper nigrum) is spicy and warm. Use it to spice up work out routines, life, projects and relationships.

Carrier Oil - Coconut Oil and Glycerin (Caprylic/capric triglyceride)
Want More Information About the Individual Oil? Just click on the name of the oil to find out other interesting information such as:
What Part of the Plant is Used?
What is an ORAC Value?
What is the ORAC of the Oil?
What are the Plant Properties and Uses?
Where is the Name derived from?
The Most Interesting Historical Reference?
And more!
What are the Documented Uses for Oola Fitness Essential Oil? Achieving goals specifically health, sports or fitness related. Use before exercise to encourage and provide strength.

What is the Aromatic Affect on the Mind? Inspiring and uplifting.
What is the Nan's Mental (Mindset), Emotional and Spiritual Interpretation of this Oil?
Supports us in achieving our fitness goals and breaking through barriers that stop us from wanting to take care of our sacred self and the body that supports us. Remember it is our sacred vessel and needs to be loved and maintained.

Also use for low self esteem and negative body image perceptions that may have been programmed in our subconscious mind, or passed on from generation to generation.
May also help with what we feel FIT to do, or NOT to do. Realize those are also judements about ourself.

What Chakra is Affected? Opens the sacral, solar plexus and heart chakras.
How Do I USe It?
Use NEAT. Then,
Apply several drops (2-4) to neck and wrists before exercise;
Apply several drops (2-4) to muscles in combination with massage;
Smell and say affirmation; and

Apply to chakras.

Can this Oil be Used for Animals? Yes, I use it on horses and dogs that are in training to create focus and inspiration.

Note About animals: Certain oils can be very toxic to cats. Citrus products and oils in particular when they are not of therapeutic grade! Please consult your vet if you are not sure about applying any essential oil to your pet.
What are the Safety Precautions? Oola Fitness essential oil does not have any known contraindications. Do not use on children less than 18 months of age. Could result in skin irritation (dilution may be necessary).
If pregnant or under a doctor's care, consult your physician.
Want to Purchase Therapeutic Oola Fitness Essential Oil?
Go to the Oil Shop! Buy This Oil Here!
Tips and Testimonials from an Essential Oil User
Place this oil in your diffuser and diffuse during your aerobic, yoga or workout routine!

Return from Oola Fitness Essential Oil to Oola Infused 7 Oil Collection