Nan's Experience Essential Oils Membership provides Exclusive EO Training and Coaching on Transformation, Functional Wellness, Animal Topics and More!

FREE ACCESS to E-Merald Level with THREE Training Bundles!

 Click HERE to LEARN MORE and Get INSTANT ACCESS to E-merald Level Trainings!
Petitgrain Essential Oil - 
Natural Stress Remedy
Petitgrain essential oil has traditionally been used to support a healthy nervous system—particularly with nervous stress and exhaustion. It may  improve instances of excessive perspiration. And support healthy skin and hair; particularly good for oily skin.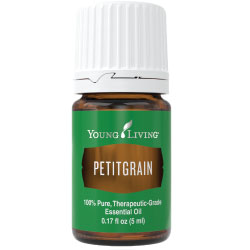 It is emotionally balancing and is very uplifting. This oil can help us release denial, avoidance and self judgment. Once these emotions are released we can see that we are using our emotional addictions to keep an a state of denial.
As I receive new tips and testimonials for Petitgrain Essential Oil they will be added to the page, so check back frequently!
Want to Purchase Therapeutic Petitgrain Oil?
Purchase Petitgrain Oil Here!
---
Experience Petitgrain Essential Oil
What is the Genus Species? Citrus sinensis.
Why is this Information Important? It's always important to know your genus species of your oil. Just the common name on the bottle doesn't really tell you exactly what you're getting.
Where Did the Name Come From? Comes from "little grains" which refers to the small unripe oranges that were the size of cherries. At one time the oil was extracted from the fruit versus the leaves.
Why is this Information so Important? Its not, it's just a fun fact!
What Part of the Plant is Used? Orange Tree Leaves and Twigs
What is the ORAC Value? 73,600 µTE/100g
What Does this Number Mean? ORAC stands for Oxygen Radical Absorbance Capacity. It tells you the antioxidant capacity of a food item. This was developed by the USDA researchers. For instance: Oranges = 750; Clove = 1,078,700. Wow! The number for clove is NOT a typo!
Most Interesting Historical Reference?
Did you know that Petitgrain has been used in the perfume industry due to its pleasant scent? Yes, since the 18th century it has been used in perfumes, colognes and cosmetics!
What are the Plant Properties? Soothing and relaxing. Emotionally balancing.

What are the Documented Uses and Benefits of Petitgrain Essential Oil? Supports health skin and nervous sytem

What is the Aromatic Affect on the Mind? Its fruity and sweet aroma is very uplifting and refreshing.
What is Nan's Mental (Mindset), Emotional and Spiritual Interpretation of this Oil?
Petitgrain oil is about relinquishing self control and instilling self acceptance and love. It helps us be rather than do therefore it is helpful in easing panic and fear; and calming the body.
This oil can help us overcome bad habits. It releases denial, avoidance and self judgment. Once these emotions are released we can see that we are using our emotional addictions to keep an illusionary state.
This is fantastic oil for those who are always on the run (doing and work addiction) and will not take the time to address their emotional or spiritual path. As we know the addictive path is one of self destruction and burn out, because the physical body can not continue on this path 24 hours a day without repercussions.
This is why in my work as an intuitive coach, I remind people that clearing the emotional aspect of any issue is more powerful than just doing the physical work.
What Chakra is Affected? Root and heart chakras.
What is the Corresponding Chakra Color? Yellow
How Do I Use It?
Use 50:50. Then,
Apply several drops (2-4) on location
Apply to chakras

Directly inhale
Diffuse

Can this Oil be Used for Pets? Yes, known for its soft calming effects.
Note About Animal Use: Certain oils can be very toxic to cats. Citrus and pine oils in particular when using non therapeutic grade oils. Please consult your vet if you are not sure about applying any essential oil to your pet.
What are the Safety Precautions? First, only use therapeutic grade essential oils! Petitgrain essential oil is Generally Regarded as Safe (GRAS) for internal consumption by the FDA. Although it may be used as a dietary supplement, it is advised not to use it in this manner for children under 6 years of age.
Essential Oil Trivia?
Did you know that Petitgrain is used as a flavoring agent? Yes, it is often found in beverages and many confectioner's products!
Want to Purchase Therapeutic Petitgrain Oil?
Go to the Oil Shop! Buy Petitgrain Essential Oil Here!
Tips and Testimonials from an Essential Oil User
Use this fresh citrusy scent for a cologne or summer body mist.
Have a Great Experience to Share About this Essential Oil?
Do you have a personal story to share about this Essential Oil? Please share it here!
Return from Petitgrain Essential Oil to Essential Oil Singles