Healthy Lymphatic System Support
Healthy lymphatic system support. Using essential oils, supplements and products that support and cleanse the lymphatics.
The purpose of the lymphatic system is to filter bacteria, manage the body's fluid levels and to house types of white blood cells. This is accomplished when lymph is emptied into the blood after being filtered through the thymus, spleen and lymph nodes.
Over 600 lymph nodes help filter lymph before it returns back to the circulatory system.
The lymphatic system consists of a network of organs and tissues: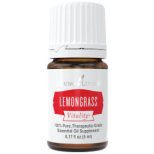 Lymph nodes
Lymph vessels
Lymph
Thymus
Adenoids
Tonsils
Spleen
Supporting the Lymphatic System: Healthy Lymphatic System Support

Individual Essential Oils that May Support this System include:

Essential Oil Blends that May Support this System include:

Essential Oil Supplements that May Support this System include:

Products that may be Complementary to this System include:

Return from Healthy Lymphatic System Support to
Human Body System