Nan's Experience Essential Oils Membership provides Exclusive EO Training and Coaching on Transformation, Functional Wellness, Animal Topics and More!

FREE ACCESS to E-Merald Level with THREE Training Bundles!

 Click HERE to LEARN MORE and Get INSTANT ACCESS to E-merald Level Trainings!
Chivalry Essential Oil Blend
Empowers and Leads the Way

Chivalry Essential Oil is an empowering, exclusive blend that strengthens your will to succeed and bring out your true leadership abilities. Originally launched in 2003 this blend contains an exclusive combination of Valor®, Gratitude™, Joy™, and Harmony™.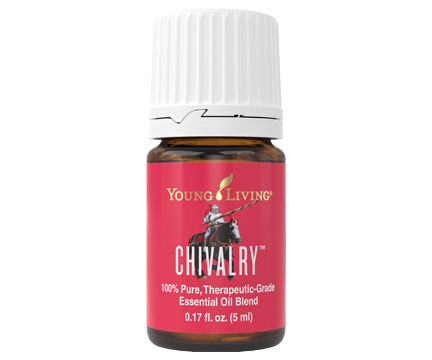 This oil completely reminds me of the essence of Gary Young, and I am glad that they have brought it back. He was the knight in shining armor for many in the world. And despite his health challenges and sometimes intense pain, he went on to lead the way regardless. Although, he was stubborn at times, his heart was open and he only saw "possibilities" not road blocks. You create the road blocks to stay "safe".

How would your life change if you embraced this same attitude?
As a coach for many years now, I know it would change you overnight. People have to be willing to change and not be afraid of what that change will bring. See below in my spiritual and mindset interpretation for more.

This is a fun and easy reference guide for Chivalry Oil Blend. It will tell you how to use your oil blend and what to use it for. It will also provide you with some fun tips and testimonials!
As I receive new tips and testimonials they will be added to the page, so check back frequently!
Want to Purchase Therapeutic Chivalry Essential Oil Blend?
Go to the Oil Shop! Buy Chivalry Essential Oil Here!

---
Experience Chivalry Essential Oil Blend™
What is in Chivalry Essential Oil Blend?
This is a combination of four essential oil blends. They are listed below along with a brief description of each oil.
Want More Information About the Individual Oil?
Click on the name of the oil to find out other interesting information such as:
What Part of the Plant is Used?
What is an ORAC Value?
What is the ORAC of the Oil?
What are the Plant Properties and Uses?
Where is the Name derived from?
The Most Interesting Historical Reference?
And more!
What are the Documented Uses for Chivalry Essential Oil Blend? Clarity, courage, entrepreneurial spirit, gifts and talents, moving forward, leadership and more!

What is the Aromatic Affect on the Mind? Emotionally grounding and encouraging

What is Nan's Mental (Mindset), Emotional and Spiritual Interpretation of this Oil?
I was always drawn to Chivalry oil back when I first joined YL in 2006. They discontinued shortly after and I was disappointed that it was retired. At the 2019 convention they brought it back but I wasn't awre that it was on a limited basis. I'm hoping that they will re-consider making it a permanent part of the menu as I believe this oil has come full circle and it is very much needed in the world today!
This oil embodies the positive essence and qualities of Gary Young and what he stood for. Use this oil to bring out your inner knight, visionary, explorer and leader in you.
Chivarly will help you embrace challenge when pursuing your hopes and dreams. Remember that the world's greatest inventions and discoveries have been found through challenge. It will help you see your family patterns that see challenge as an obstacle rather than a blessing. This perception can keep us in fear rather than facing what is ahead of us.
"Be Brave, Face Adversity and Lead the Way" is what the oil said to me. "You will be rewarded for your courage and tenacity if you choose to see beyond the illusion".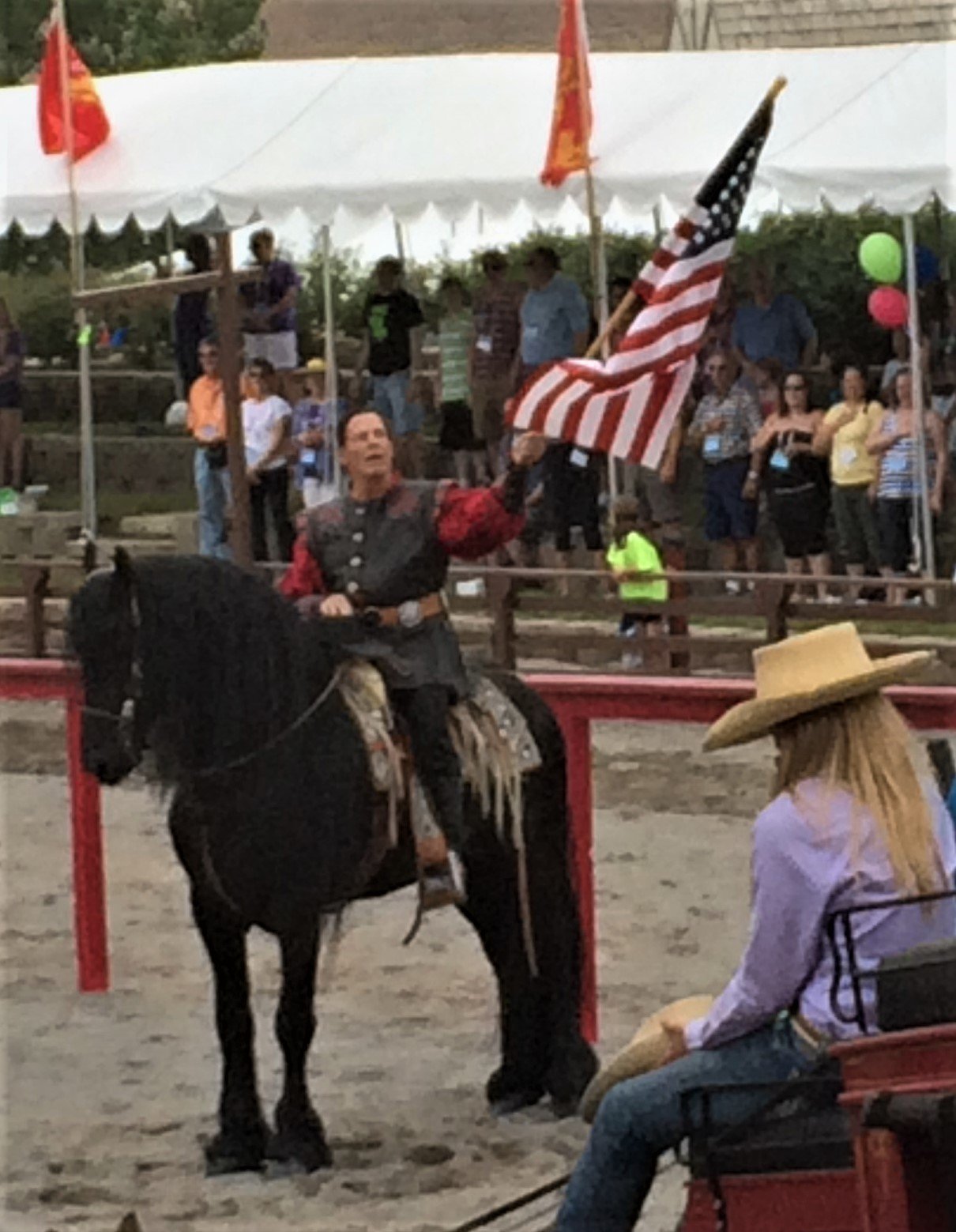 Gary Young on Amigo at YL Farms, Mona UT
What Chakra is Affected?  Sacral, solar plexus, heart and throat.

How Do I Use It?

Use NEAT (undiluted) then,
Apply several drops (2-4) to wrists, edge of ears, neck and feet
Add several drops (2-4) to bath water
Apply to chakras
Directly inhale or diffuse, and
Dilute 1:15 with vegetable oil for body massage.
Can this Oil be Used for Animals? Yes, absolutely.

Note About Animals: Certain oils can be very toxic to cats. Citrus products and oils in particular that are not of therapeutic grade! Please consult your vet if you are not sure about applying any essential oil to your pet.
What are the Safety Precautions?

If pregnant or under a doctor's care, consult your physician.
Want to Purchase Therapeutic Chivalry Essential Oil Blend?
Go to the Oil Shop! Buy Chivalry Essential Oil Here!
Tips and Testimonials from an Essential Oil User
Return from Chivalry Essential Oil Blend to Essential Oil Blends