Nan's Experience Essential Oils Membership provides Exclusive EO Training and Coaching on Transformation, Functional Wellness, Animal Topics and More!

FREE ACCESS to E-Merald Level with THREE Training Bundles!

 Click HERE to LEARN MORE and Get INSTANT ACCESS to E-merald Level Trainings!
EndoFlex Essential Oil -
Balancing and Energizing

EndoFlex Essential Oil has a minty aroma which is uplifting and energizing! Endoflex Vitality designed to bring support to a healthy endocrine system* when taken as a dietary supplement (see endoflex vitality).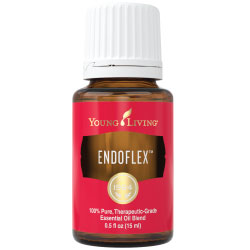 Choosing an oil that works best for you depends on so many factors. Dragon Time, Mister and Sclaressence Essential Oils complement each other nicely so read up on all of them.

This is a fun and easy reference guide for EndoFlex Time Essential Oil Blend. It will tell you how to use our oil blend and what to use it for. It will also provide you with some fun tips and testimonials!
As I receive new tips and testimonials they will be added to the page, so check back frequently!
Want to Purchase Therapeutic EndoFlex Essential Oil?
Go to the Oil Shop! Buy EndoFlex Oil Here!
---
Experience EndoFlex Essential Oil™
What is in EndoFlex Essential Oil Blend? 
There are six different therapeutic grade essential oils in EndoFlex. They are listed below:

Sage Essential Oil (Salvia officinalis) Sage Essential Oil may help to uplift and aid with mental fatigue. It has been recognized for its ability to strengthen the senses and vital centers of the body. It is a cleanser of negative emotions and blocks.

Myrtle Essential Oil (Myrtus communis) is supportive to skin and hair, It is also helpful for meditation and lifting the spirit.
German Chamomile (Matricaria recutita) made from german chamomile flowers contains chamazulene, a compound studied for its ability to support the body's natural response to irritation*. It clears the mind and creates patience and peace.
Carrier Oil:  Sesame Seed Oil
Want More Information About the Individual Oil?
Just click on the name of the oil to find out other interesting information such as:
And more!
What are the Documented Uses for EndoFlex Essential Oil? Balancing and energizing.

What is the Aromatic Affect on the Mind? Emotionally calming and balancing.
What is Nan's Mental (Mindset), Emotional and Spiritual Interpretation of this Oil?
EndoFlex promotes the emotions of relaxed and balanced and self worth. It helps us release emotions of sick and tired, control and stuck. This oil will help you balance work and play, see your life in new ways and let go of the past so you can move forward.
It will also energize or renew energies of an old project, relationships or routine that needs a change or the form of support requires something different. It offers a gentle support which in some circumstances is what is needed rather than a purgative or pushing forward.

What Chakra is Affected? Opens the sacral, solar plexus, throat and third eye chakras.
How Do I Use It?
Use NEAT (undiluted) then,
Apply several drops (2-4) to lower back, thyroid, adrenals, and glandular areas;

Apply several drops (2-4) to ankles;

Apply to chakras;

Directly inhale;

Interested in Dietary EndoFlex for a Dietary Supplement or Culinary Adventure?
Then check out EndoFlex Vitality Essential Oil!
Can this Oil be Used for Animals? Yes. Have your animals smell it directly from the bottle or place a drop or two in your palm, then smell. Or place a drop in your palm and pet head to toe.
Note About Animals: Certain oils can be very toxic to cats. Citrus products and oils in particular that are not of therapeutic quality! Please consult your vet if you are not sure about applying any essential oil to your pet.
What are the Safety Precautions? EndoFlex essential oil should not be used on children less than 18 months of age. Additionally, it should be used with caution by those who are susceptible to epilepsy. Could possible result in skin irritation. Therefore dilution may be required.
If pregnant or under a doctor's care, consult your physician.
Want to Purchase Therapeutic EndoFlex Essential Oil?
Go to the Oil Shop! Buy EndoFlex Oil Here!
Tips and Testimonials from an Essential Oil User
Diffuse up to 30 minutes for three times a day for a uplifting spearminty smell!

Have a Great Experience to Share About this Essential Oil?
Do you have a personal story to share about this Essential Oil? Please share it here!
Return from EndoFlex Essential Oil to Nutmeg Essential Oil