Nan's Experience Essential Oils Membership provides Exclusive EO Training and Coaching on Transformation, Functional Wellness, Animal Topics and More!

FREE ACCESS to E-Merald Level with THREE Training Bundles!

 Click HERE to LEARN MORE and Get INSTANT ACCESS to E-merald Level Trainings!
Equine Wellness Expo April 29, 2012 Celebrating the Body, Mind and Spirit of the Horse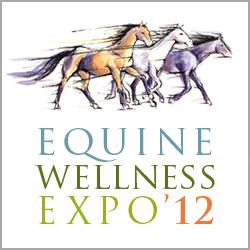 The Equine Wellness Expo was held on Saturday, April 29, 2012 at University of Mass at Hadley Farms in Amherst.
I was thrilled to be a Keynote Speaker at this fantastic event as it provided a very inexpensive venue for education of trainers and riders on how to combat horse emotional challenges holistically and improve your horses performance using natural remedies for horses.
Best of all, proceeds went to Blue Star Equiculture Working Horse Rescue who also provided the horses for the event.
To learn more about the lectures Nan presented, the horses that were used in the demonstrations as well as the horse's life changing responses to the essential oils and Nan's work, click here.
"Nan presents a unique and rare solution to training in the equestrian industry that no one else in or outside the industry is offering" - Susan Benson, Somerset SportArt, Equine Marketing Solutions
Class Descriptions for the Equine Wellness Expo
Discovering Essential Oils for Horses and Riders - Learn the secrets of therapeutic grade essential oils and how to use them for emotional wellbeing for horse and rider. Discover how oils can be used to clear behavioral patterning, eliminate rider stress or horse stress, address sore muscles after exercise and much more! Nan will also discuss the different grades of essential oils, the safety concerns of fragrant grade oils; and modalities such as Raindrop Technique where essential oils are used to align the body without any manipulation.


Using Essential Oils to Improve Rider and Horse Performance - Learn how top trainers and riders are using essential oils, intuition and energy clearing techniques to enhance and improve performance for horses and riders. These secrets can clear behavioral patterning, create more positive attitudes in horses and bring out the highest potential for both horse and rider. In the live demonstration, Nan will show how oils can create immediate results by shifting emotional patterning on one of the rescue horses from the farm.
Private Session Work at Event Pricing!
Take advantage of Nan's expertise before, during or after the Expo at special event discounts. Receive 15% off a session for you or your animal when you book with Nan prior to the event. The day of the event she will also offer a limited number of 15 minute consultations at a discounted price. Contact Nan for prices and scheduling by e-mail or or call 561-315-6334.
Nan was available for Intuitive Sessions, Raindrop Technique and classes after the event.

"Nan's sessions resolve issues that are a result of past trauma or training that are limiting the horse's ability to perform to their highest potential. The results are incredible!" - Barbara Rasor, Emotional Intuitive
Return from Equine Wellness Expo to Experience Essential Oils