Nan's Experience Essential Oils Membership is HERE!!!  Exclusive EO Training and Coaching on Transformation, Functional Wellness, Animal Topics and More!

FREE ACCESS to E-Merald Level with THREE Training Bundles!

 Click HERE to LEARN MORE and Get INSTANT ACCESS to E-merald Level Trainings!
Essential Oils
Equine Clinics and Classes
for Horse & Rider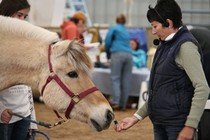 Essential oils equine clinics, classes and courses with Experience Essential Oils are listed here. Events include: energy healing and essential oil classes, clinics and workshops for horses; and animal healing conferences and expos in which Nan Martin will be participating in.
No Events Scheduled at this time but Nan will happy to put an event together for you!
---
Past Essential Oils Equine Clinics and Events
Sunday and Monday, November 11 and 12, 2012 in Boxborough, Massachusetts - This two day conference discussed and demonstrated different modalities for healing for our animals. The first day focused on dogs and cats; and the second day was dedicated to horses.
Modalities included essential oils, reiki, craniosacral therapy, acupressure, acupuncture, chiropractic, and flower essences.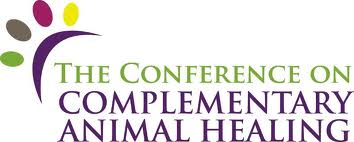 Event was sponsored by Maureen Harmonay of Animal Translations. Nan spoke Monday about essential oils for horses!
To read about the conference and see the seminar descriptions click here.

November 17 and 18, 2012 Using Essential Oils for People and Animals w/Nan Martin at Mindful Connections, Westhampton, Mass. In this intensive training class people learned how to use oils for various applications; and they discovered the emotional and physical health benefits of aromatherapy for their family; and dogs, cats and horses; and more! Click here to learn more about what this workshop brought! Sunday, April 29, 2012. Equine Wellness Expo, University of Mass, Hadley Farm, Hadley Massachusetts - Celebrating the Body, Mind and Spirit of the Horse. Nan was a keynote speaker at the Wellness Expo! Many thanks to Nicole Birkholtzer of Mindful Connections for such an organized and incredible event!
To learn more about this incredible day of learning and healing, click here. All proceeds went to the Blue Star Equiculture Working Horse Rescue
To learn more about the lectures Nan presented, the horses that were used in the demonstrations as well as the horse's life changing responses to the essential oils and Nan's work, click here!
May 1 and 2, 2011. Creating Wellbeing for Your Horse Using Essential Oils and Intuition with Nan Martin and Barbara Rasor
Experience Essential Oils and Emotional Intuitive held two Essential Oils Equine Clinics in Palm Beach County, Florida May 1 and 2, 2011. This was the first time that internationally known Intuitives Barbara Rasor, HHP and Nan Martin, LSH/CRTS worked together to show riders and horse owners how to improve the performance and wellbeing of their horse using intuition and therapeutic essential oils. The first clinic specifically focusing on horses and their riders was at Martin Downs Equestrian Center, Palm City, Florida and the People and Pets Clinic was held at Homewood Suites by Hilton in Palm Beach Gardens, Florida.
Presenting sponsor for the clinics was Laura Hanson Virginia of Merrill Lynch Financial Services of Palm Beach. Contributing sponsors were Wild Eyes Photography who provided incredible photos for the events; and Somerset SportArt Equestrian Marketing who provided marketing and event planning support.
At the beginning of each clinic, an overview of the different oil grades, uses, applications and contraindications of essential oils was presented. Participants were educated on seven top essential oils to use including peppermint, lavender and frankincense; and their respective physical and emotional properties and uses for horses, riders and pets.
Nan emphasized that "essential oils are alternative and complementary home remedies for horses that are easy to and effective. They can be used to enhance many other modalities as well including massage, acupressure and emotional clearing work which is one of her specialties."
The intuition portion of the clinic involved learning how to develop intuition to select oils that are appropriate for certain conditions or situations. In essential oils equine clinics, participants learned several intuitive techniques and had the opportunity to apply them to their horse or pet. Barbara highlighted that "everyone has intuitive abilities that can be easily tapped into – the challenge can be learning how to do it correctly and then trusting that you are receiving the correct information!"
Two demonstrations took place where Nan and Barbara worked with horses to showcase their work and involve the participants. The first horse initially appeared spooky and aloof and had difficulties connecting to his trainer. After intuiting and applying various oils, the horse not only was calmer but more receptive to the trainer.
The second horse, a Lusitano stallion, had challenges with respiratory complaints and emotionally adapting to his new home in the United States. Again after intuiting and applying various oils, the horse not only became softer in his movements but was able to breath more freely which will ultimately help him in his performance and training.
How Do I stay Informed of Classes and Events for Horses and Riders?
To stay informed of future essential oils equine clinics and events, sign up for the free E-Zine!
Want to know what we learned at the People and Pet clinics?
Then click here.
Want to schedule and event or class with Nan?
Then e-mail or call Nan at 561-315-6334.
Return from Essential Oils Equine Clinics to Events Schedule